Petit Jean Baptist News
"Come to the Mountain for His Word"


Happy Valentine's Day!
by Bro. Bill Scroggs
We can all remember the anticipation of waiting for the Valentines to be passed out at school. We wondered if that special person would give us a Valentine with a personal message, or if we got a message that looked like it was rubber stamped or even signed by her mom. Sometimes we would not even get one from that 'one' or worse yet we would get one from that girl that bugged us (yuck). We dreamed about how that special girl would be swept off her feet as she pondered reading between the lines the stirring, powerful, romantic and insightful prose we had penned.
The truth of the matter is that our greatest expressions, written or spoken fall short of the picture of true love given to us by GOD Himself as expressed in John 3:16, that says, "For GOD so loved the world, that He gave His only begotten Son, that whosoever believeth in Him should not perish, but have everlasting life.
Now that is love.
MISSIONARY MOMENT
Sharing God's Truth
[North Africa and Middle East] Tarik* had no more funds for the small school he operates where Syrian refugee children learn about God's love for them. If not for the school, many of the boys could follow extremist groups. Barring a miracle, he would have to close the school. Tarik called his friend DON*, an IMB missionary, who prayed with him for God's direction. The next day, a U.S. church sent Don an email to say they wanted to donate a large sum of money for Syrian refugees. Through prayers and giving through the Cooperative Program, Tarik can continue sharing God's truth with refugee children.
Today's Thought
The value of a smile is priceless, yet it is the cheapest, easiest, most rewarding and most sincere gift to anyone that crosses your path. A smile makes a person's day, anybody's day even a stranger's day. A smile is infectious. Start infecting people with your smile today. A smile is nature's best antidote for discouragement. It brings rest to the weary, sunshine to those who are sad, and hope to those who are hopeless and defeated. A smile is so valuable that it can't be bought, begged, borrowed, or taken away against your will. You have to be willing to give a smile away before it can do anyone else any good. So if someone is too tired or grumpy to flash you a smile, let him have one of yours anyway. Nobody needs a smile as much as the person who has none to give.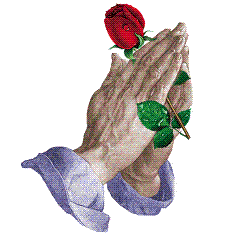 We Lift Up In Prayer
Blake Chapman, Robbie Collinsworth, and John Savage Morgan are serving in the military.
Fern Bess, Paul Bess, Nancy Cockman, Sharon Leon, Ina Martin, Jim Thompson, and Lloyd Vance are dealing with heart problems.
Phyllis Adams. Al Bembry, Aubrey Bradbury, Ken Bratwell, Phil Chapman, Frances Cunningham, Keith Duncan, Ruth Follis, Agatha and Lonnie Gasaway, Dianne Hall, Evalee Hukill, Gabriel Johnson, Michael Johnson, Lisa Martin, Destiny McArt, James Meadows, Jay Scroggs, Donna Smith, Cecil Satterwhite, Annie Rozivka and Ann Vance are battling health problems.
Linda Beard, Glen Brison, Roy Castillion, Linda Chapman, Sandra Dozier, Jerry Elmore, Cathy Flowers, Julia Frances, Ed Garrett, Garrett Hayden, Mary Hopson, Herb Huber, Dale Moore, Tina Parish, Sherry Parks, Denise Robinson, Dr. Herbert Roland, Keith Rosenthal, Jeff Scaccia, Tyler Schroepfer, Gabby Smellmann, Dennis Stewart, Bill David Walker, Misty Walker, and Suzy Ward are battling cancer.
Gracious Heavenly Father, we thank you for each day you give us and for the many ways in which you bless us. We pray that you will wrap your loving arms around each one in need of your healing touch and grant them peace and health according to your will. In Jesus name I pray, Amen.
****************************************************************************************************************************
February Birthdays
February 1 Anne Vance
February 1 Matthew Rager
February 5 Daphna Bickerstaff
February 7 Ray Bertram
February 9 Fern Bess
February 13 Judy Emmerson
February 13 Jay Scroggs
February 17 Emma Bertram
February 20 Shane Engebrecht
February 23 Virgil Donovan