Petit Jean Baptist News
"Come to the Mountain for His Word"
June 2011

Trains, Planes, and Autos
Once, there was a movie about some folks who used all means of transportation to get where they were going. The topic of that movie has nothing to do with this devotion, though it does seem we have gone through many trials to get to summer this year.
We saw snow, ice, floods (both by downpours of rain and by rising water bottlenecked from downstream), and tornados on the way, to above record heat to start June off right. We have seen tornados this year in places where they are not normally found and in magnitudes seldom seen.
The rains fell over many days and in torrential amounts that kept lawns from being mowed and farms and gardens from being planted. Now the hot winds are blowing at a rapid rate and drying the earth very quickly.
We have heard, "Everyone is talking about the weather, but no one can do anything about it." How much would we change about the weather if we could? Would we stop the rain to have our "perfect" day at the expense of the farmer who is praying to save his crop? Would we cover our neighborhood with snow for a picturesque winter wonderland, while at the same time put our policemen and the young family trying to get to the hospital to have their baby in jeopardy?
All in all, it is better that God is in control and not me. After all, He is able to see way past our tomorrow and even past our next month, our next year, or even our next century.
We must remember the words of God from Isaiah 55:9: "For my thoughts are not your thoughts, neither are your ways my ways, saith the LORD. For as the heavens are higher than the earth, so are my ways higher than your ways, and my thoughts than your thoughts. For as the rain cometh down, and the snow from heaven, and returneth not thither, but watereth the earth, and maketh it bring forth and bud, that it may give seed to the sower, and bread to the eater."
It isn't so much the route or method we use to get there: It is God who not only leads you, but carries you through the experiences to get there.
Bro Bill Scroggs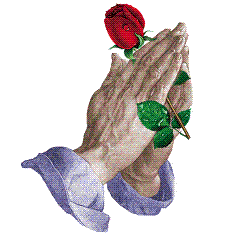 We Lift Up In Prayer
Betty Scroggs underwent surgery to remove a cancerous tumor from her liver. Praise the Lord, the tumor was capsulated and she will not need any further
treatment for the cancer. Please continue to lift her and her husband, Jay, in prayer as she recuperates from this surgery.
Tommie Jacks, Bill Wilson, Marcie Drye, Chereé Chapman, Ina Martin, Dr. Berton Heleine, Flora "Bill" Clay, Myron Mann, Jim St.John, Joan Ray, Fern Bess and Jim Thompson are dealing with heart problems.
Sandy Burr, Gabriel Johnson, Linda and Fil Chapman, Cookie Larrick, James Meadows, Lisa Martin, Dorothy Privett, Dianne Hall, Destiny McArt, Jake Walpole, Michael Johnson, Jo Woodson, Aubrey Bradbury, Ruth Follis, Al Bembry, Frances Cunningham, and Keith Pinson are battling serious health problems.
Nancy Hubbard, Karen Rager, Vicki Branscum, Jeff Scaccia, Fred Steinmetz, Floyd Vance, Dale DeSpain, Gabby Smellmann, Dennis Stewart, Dena Murph, Jerry Elmore, Dr. Herbert Roland, Rev. Larry Hudson, D J Eades, Mary Hopson, Herb Huber, Dena Murph, Keith Rosenthal, Cathy Flowers, Evalee Hukill, Roy Castillion, Suzy Ward, Glen Brison, Teresa Schroepher, Garrett Hayden, Steve Willbanks, and Sandra Dozier are battling cancer.
Tommie Adkins, Virgil Donovan, and Reta Scroggs are struggling with severe forms of arthritis.
Gracious Heavenly Father, we come to You with heavy hearts for our friends and family who are suffering from illness and heartache. We pray that you touch each body, each heart, and that You let them feel the love and concern You have for each of them. Give them strength and comfort they need as they deal with their problems. In Jesus' holy name we pray, Amen.
Missionary Moment
DR. GUILLERMO SORIANO serves the Baptist State Convention of North Carolina as the Multicultural Evangelism Specialist Consultant in the Evangelism and Church Growth Team. Dr. Soriano works with more than 4,300 churches in the areas of evangelism and church growth with all the people groups living in the state. In North Carolina alone, an estimated 4.6 million lost people need to experience the saving grace of Christ. With your prayers and your faithful participation in the Cooperative Program, Dr. Soriano will partner with North Carolina churches and other volunteers to see that they have the opportunity to experience Christ's grace.
Copied from the Southern Baptist Convention website at www.sbc.net

Bible Trivia
Answers to last week's Bible Trivia
Who pretended to be a madman in order to escape from King Achish?
David (1 Samuel 21: 12 – 22:1)
What smooth-skinned man disguised himself so well that he passed himself off as his hairy brother?
Jacob, brother of the hirsute Esau (Genesis 27: 1-29)
Who ordered his daughter-in-law Tamar burned because she acted like a prostitute?
Judah (Genesis 38: 24)
According to Paul, who masquerades as an angel of light?
Satan (2 Corinthians 11:14)
What son of David forced his half-sister to have sexual relations with him?
Amnon (2 Samuel 13: 1-14); it might be accurate to describe King David's family as "dysfunctional."
This Week's Bible Trivia
What ritual is a reminder of Christ's body and blood?
What was the affliction of the woman who touched the hem of Jesus robe?
According to Moses, what color is a grape's blood?
What New Testament letter says, "It is not possible that the blood of bulls and of goats should take away sins"?
Whom did Paul cure of a "bloody flux"?
Copied from the Whimsical Quizzical Bible Trivia Book
Written by J. Stephen Lang

Holy Humor
Softball with Rose and Barb
Two 90-year-old women, Rose and Barb had been friends all of their lives.
When it was clear that Rose was dying, Barb visited her every day.
One day Barb said, "Rose, we both loved playing women's softball all our lives, and we played all through High School. Please do me one favor: when you get to Heaven, somehow you must let me know if
there's women's softball there."
Rose looked up at Barb from her deathbed and said, "Barb, you've been my best friend for many years. If it's at all possible, I'll do this favor for you."
Shortly after that, Rose passed on.
A few nights later, Barb was awakened from a sound sleep by a blinding flash of white light and a voice calling out to her, "Barb, Barb."
"Who is it?" asked Barb, sitting up suddenly. "Who is it?"
"Barb — it's me, Rose."
"You're not Rose. Rose just died."
"I'm telling you, it's me, Rose,"insisted the voice.
"Rose! Where are you?"
"In Heaven," replied Rose. "I have some really good news and a little bad news."
"Tell me the good news first," said Barb.
"The good news," Rose said, "is that there's softball in Heaven. Better yet all of our old buddies who died before us are here, too. And even better than that, we're all young again. And better still, it's always springtime, and it never rains or snows. And best of all, we can play softball all we want; we never get tired."
"That's fantastic," said Barb. "It's beyond my wildest dreams! So what's the bad news?"
"You're pitching Tuesday."{%name%}