Petit Jean Baptist News

"Come to the Mountain for His Word"

August 2011

What Happened to The Summer?
June and July have buzzed past us like a late freight; August is here and promises to be just as fast as the past two months. Back to school sales are in progress and Arkansas will have its first 'tax-free' sales weekend.
Kids all over are looking forward to or dreading the new school year. The same goes for the teachers. Many are looking forward to enlightening the fresh bright young minds eager to reach their full potential. Others are dreading the bricks that are going to drain the joy from the classroom with smart mouths, bad attitudes and many other disciplinary problems we never saw while we were in school.
At this time of year, I am reminded of teachers in my past that invested in my life to give me the skills I use today. All of the teachers were not only in the public school, but were Sunday School teachers and my parents. Learning did not end for us when the books were packed and put away at school.
We had some interesting teachers at Sunday School who also challenged us to increase our minds by learning scriptures and incorporated lessons of nature and science to open our minds to God's world around us.
There are no telling how many lessons we learned at home through chores and conversations seemingly insignificant at the time they still play a part to shape our lives. Summers were filled with trips to the library for tons of books; sometimes making the trip more than once a week. What a challenge keeping up with at least 4 reading children at a time with up to 10 books each. And as far as I can remember, we never had to pay one fine for a late or lost book.
The writer of Daniel 2:21 says, "Blessed be the name of God for ever and ever: for wisdom and might are his: 21And he changeth the times and the seasons: he removeth kings, and setteth up kings: he giveth wisdom unto the wise, and knowledge to them that know understanding."
As we prepare for a new school year and new football season, if you want to know what happened to the summer just look at the thermometer and you will see that, at least for now, it is still here.
Bro Bill Scroggs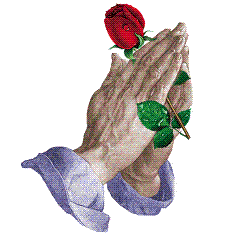 We Lift Up In Prayer
Coe Wilson had heart valve replacement surgery Wednesday, August 3rd. Pray for a complete recovery and for her husband, Bill, as he ministers to her.
Dorothy Privett is recovering from knee replacement surgery.
A couple of our young people have made commitments that they will be sharing in the near future, and need strength to follow through and stay strong in the new school year.
Phil and Linda Chapman are making decisions and preparations that are very deep and trying for them at this time.
Pray for Tommie Adkins as she makes adjustments to her new living arrangements.
Pray for our friends in Oklahoma who so desperately need rain.
Pray for Blake Chapman and Robbie Collinsworth who are serving in the military. Robbie is currently serving in Iraq. Pray also for Kayla, Robbie's wife as she awaits his return.
Tommie Jacks, Bill Wilson, Marcie Drye, Chereé Chapman, Ina Martin, Dr. Berton Heleine, Flora "Bill" Clay, Myron Mann, Jim St.John, Joan Ray, Fern Bess and Jim Thompson are dealing with heart problems.
Sandy Shaw, Agathy Gasaway, Betty Scroggs, Sandy Burr, Gabriel Johnson, Cookie Larrick, James Meadows, Lisa Martin, Dianne Hall, Destiny McArt, Jake Walpole, Michael Johnson, Jo Woodson, Aubrey Bradbury, Ruth Follis, Al Bembry, Frances Cunningham, and Keith Pinson are battling serious health problems.
Nancy Hubbard, Karen Rager, Vicki Branscum, Jeff Scaccia, Fred Steinmetz, Floyd Vance, Dale DeSpain, Gabby Smellmann, Dennis Stewart, Dena Murph, Jerry Elmore, Dr. Herbert Roland, Rev. Larry Hudson, D J Eades, Mary Hopson, Herb Huber, Dena Murph, Keith Rosenthal, Cathy Flowers, Evalee Hukill, Roy Castillion, Suzy Ward, Glen Brison, Teresa Schroepher, Garrett Hayden, Steve Willbanks, and Sandra Dozier are battling cancer.
Tommie Adkins, Virgil Donovan, and Reta Scroggs are struggling with severe forms of arthritis.
Lord, we come to You today with a long list of friends and family who need Your healing touch and the comfort that only You can give. We pray that You wrap Your loving arms around them letting them know You are always there, giving them the strength and courage then need to continue on. We thank You, Lord, for all the blessings You shower on us and ask for Your continued presence in our lives. In Jesus Christ's holy name we pray, Amen.

Missionary Moment
Laredo City, Texas, has a population of 300,000, but there are only 14 Baptist churches. North American missionary CHUY AVILA is working hard to penetrate this area with the Gospel. As a church planting missionary for the Southern Baptists of Texas Convention, Chuy develops and implements church planting strategies for Laredo, one of the most unreached cities in Texas. Their initial goal is to plant 50 new congregations by 2015. In order to make this goal a reality, we need to pray, and we need to continue giving sacrificially to missions through the Annie Armstrong Easter Offering and the Cooperative Program. Chuy and MARIA Avila are grateful for your willingness to be involved in reaching the people of Laredo. Your prayers do make a difference. Bible Scripture: Acts 4:34-35 STATEMENT: Giving was a vital part of the early Christian's life. It is reported in Acts 2 and 4 that some gave all they possessed. Giving must be important to believers today. Is giving important to you? Are you giving what God wants you to give?
Copied from the Southern Baptist Convention website at www.sbc.net

Bible Trivia
Answers to last week's Bible Trivia
1. What holy man was anointed by an immoral
woman?
Jesus (Luke 7: 37-38)

2. Which pagan goddess had a notorious temple
at Ephesus?
Diana (or Artemis, in some translations) (Acts 19: 27-28)

3. Who anointed the tabernacle with oil?
Moses (Exodus 40: 9)

4. Who was carried up to the highest point of the
Jerusalem temple?
Jesus (Mathew 4:5)
5. What priests – two of Aaron's sons – were
killed because they offered "strange fire" to the Lord?
Nadab and Abihu (Numbers 3:4); no one is quite sure what the "strange fire" was, although it probably means that the offering was done improperly in some way.
This Week's Bible Trivia
1. According to the Law, what type of animal fat could be used for household purposes (but not for eating)?
2. What prophet predicted a tie when the fat of Israel would waste away?
3. What famous king had a curious dream of seven fat cows being devoured b7y seven scrawny cows?
4. According to the book of Job, what sort of man has a fat neck and a bulging waistline?
5. In Ezekiel's parable of God judging between the fat sheep and the lean sheep, who were the fat sheep?
Copied from the Whimsical Quizzical Bible Trivia Book
Written by J. Stephen Lang
Fifth Sunday Singing
Sunday evening, July 31, First Baptist Church of Petit Jean enjoyed its Fifth Sunday Singing. Special guests were the Pitts family; Jeremy, Rebecca, Emma, Isaac, and AJ. Also singing and playing with the Pitts family was Ralph Brody of Clarksville. Included in this evening of specials were instrumentals from Jeremy Pitts, saxophone, and Ralph Brody, trumpet, with Phyllis Adams accompanying on the piano, and solos from Doug Scroggs and Reta Scroggs, and Isaac Pitts, and a number of quartet songs from Jeremy, Rebecca, and Emma Pitts, and Ralph Brody. Linda Chapman led the congregation in several hymns, rounding out the evening's services. The service concluded with the congregation singing The Family of God, Rev. Bill Scroggs, soloist.
After the services, a wonderful dinner of hot dogs, chips and dip, and desserts was provided by Wayne and Phyllis Adams. Everyone enjoyed a great time of fellowship.


Rebecca Pitts at the piano, (Left to right standing) Jeremy Pitts, Ralph Brody, and Emma Pitts.
Christmas in July
Members of First Baptist Church took on the mission of getting school supplies to the children at the Baptist Children's Home in Monticello. This mission effort, entitled "Christmas in July", is designed to give children new items to start school such as backpacks, paper, folders, pencils, Kleenex, and a number of other. Nolan and Wanda Owens, frequent visitors to Petit Jean Mountain and our mountain church, were gracious enough to deliver the collected items to the Children's Home as they traveled home to Star City.
Since First Baptist Church also believes that mission work begins at home, the school children in our congregation were each given funds to purchase new school supplies.
We lift the children up in prayer as they go back to school.

A fifth grade teacher in a Christian school asked her class to look at TV commercials and see if they could use them in 20 ways to communicate ideas about God.
Here are some of the results:
God is like:
BAYER ASPIRIN — He works miracles
FORD — He's got a better idea
COKE — He's the real thing
HALLMARK CARDS – He cares enough to send His very best
TIDE — He gets the stains out others leave behind
GENERAL ELECTRIC — He brings good things to life

WAL-MART — He has everything
ALKA-SELTZER — Try Him, you'll like Him

SCOTCH TAPE – You can't see Him, but you know He's there
DELTA — He's ready when you are
ALLSTATE — You're in good hands with Him

VO-5 Hair Spray – He holds through all kinds of weather

DIAL SOAP — Aren't you glad you have Him?
Don't you wish everybody did?
The U.S. POST OFFICE — Neither rain, nor snow, nor sleet nor ice will keep Him from His appointed destination
CHEVROLET — the heart beat of America
Maxwell House — Good to the very last drop
BOUNTY — He is the quicker picker upper
Can handle the tough jobs . And He won't fall apart on you