Petit Jean Baptist News

"Come to the Mountain for His Word"

July 2011

Freedom Has Not Been Free


Living in a time of relative peace and safety is a blessing we have enjoyed most if not all of our lives. However, for us to reap these benefits, someone else has paid the price.
Starting with the revolutionary war, men and women stood fast to create a new country with freedoms never before enjoyed in recent history. The individuals weighed the cost not only to stand for freedom, but also reckoned the cost of not standing up for what they wanted.
Having won the freedoms at a great cost, the young country had to defend all comers until we developed into a world power and then we have fought to try to give others the freedoms we enjoy. Of course, not all of the countries we have fought to help understood our intentions or knew what to do with the liberties we gained for them. When a person has never tasted the sweetness of freedom and has never dreamed of that pleasure, our efforts can have been wasted.
That has not dampened our desire and resolve to make the world a better place for others. Religious Freedom is one of the greatest reasons we have stood by our convictions to not only protect our rights, but to also try to free others. The greatest example we have is Jesus Christ Himself, who gave Himself as a sacrifice for us.
Jesus tells us in John 8:36 tells us, "If the Son therefore shall make you free, ye shall be free indeed." We may not understand His love for us, or appreciate it, but that does not lessen the price He paid to set us free from our sins.
Bro Bill Scroggs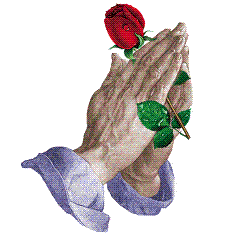 We Lift Up In Prayer
Pray for Blake Chapman who is serving in the Navy. Blake has been serving in Manama, Bahrain.
Please pray for Sandy Shaw who is recovering from problems with her shoulder due to a bad fall.
Pray for Agatha Gasaway who is recovering from procedures done to her hip and shoulder.
Pray for Clark Broege who is suffering from kidney stones.
Karen Rager needs prayer, as she is not improving in her battle with cancer.
Tommie Jacks, Bill Wilson, Marcie Drye, Chereé Chapman, Ina Martin, Dr. Berton Heleine, Flora "Bill" Clay, Myron Mann, Jim St.John, Joan Ray, Fern Bess and Jim Thompson are dealing with heart problems.
Betty Scroggs, Sandy Burr, Gabriel Johnson, Linda and Fil Chapman, Cookie Larrick, James Meadows, Lisa Martin, Dorothy Privett, Dianne Hall, Destiny McArt, Jake Walpole, Michael Johnson, Jo Woodson, Aubrey Bradbury, Ruth Follis, Al Bembry, Frances Cunningham, and Keith Pinson are battling serious health problems.
Nancy Hubbard, Karen Rager, Vicki Branscum, Jeff Scaccia, Fred Steinmetz, Floyd Vance, Dale DeSpain, Gabby Smellmann, Dennis Stewart, Dena Murph, Jerry Elmore, Dr. Herbert Roland, Rev. Larry Hudson, D J Eades, Mary Hopson, Herb Huber, Dena Murph, Keith Rosenthal, Cathy Flowers, Evalee Hukill, Roy Castillion, Suzy Ward, Glen Brison, Teresa Schroepher, Garrett Hayden, Steve Willbanks, and Sandra Dozier are battling cancer.

Tommie Adkins, Virgil Donovan, and Reta Scroggs are struggling with severe forms of arthritis.
Heavenly Father, we come to You with thankful hearts for the freedoms we enjoy because of the love and mercy You have shown our country. We thank You for the protection You give our service men and women who fight in order for us to keep these freedoms. We pray, Lord, for all those on our prayer list. Lord, please give them the healing and the comfort that only You can give. In Jesus, precious and holy name we pray, Amen.
Missionary Moment
JEFF STRUECKER has seen every battle since Panama, and was involved as an Army Ranger during a conflict in Mogadishu, Somalia, the incident on which the movie Black Hawk Down was based. Now a North American Army Chaplain at Ft. Benning, Georgia, with Ranger Training School, Struecker interacts with the Army's bravest and brightest soldiers. It is no coincidence that Chaplain Struecker is serving at Ft. Benning. God is using your commitment to fulfilling the Great Commission through the Cooperative Program to raise up godly men and women who he7 lp defend the gift of freedom. Take time to thank God for the gift of His Son and for the freedoms we enjoy. Pray for these soldiers and their families as Chaplain Struecker ministers among them.
Copied from the Southern Baptist Convention website at www.sbc.net

Bible Trivia
Answers to last week's Bible Trivia
1. What ritual is a reminder of Christ's body and blood?
The Lord's Supper (Luke 22:19)
2. What was the affliction of the woman who touched the hem of Jesus robe?
An issue of blood (Mark 5:27-29)
3. According to Moses, what color is a grape's blood?
Red (Deuteronomy 32:14)
4. What New Testament letter says, "It is not possible that the blood of bulls and of goats should take away sins"?
Hebrews (10:4)
5. Whom did Paul cure of a "bloody flux"?
The father of Publius (Acts 28:8)
This Week's Bible Trivia
1. What holy man was anointed by an immoral woman?
2. Which pagan goddess had a notorious temple at Ephesus?
3. Who anointed the tabernacle with oil?
4. Who was carried up to the highest point of the Jerusalem temple?
5. What priests – two of Aaron's sons – were killed because they offered "strange fire" to the Lord?
Copied from the Whimsical Quizzical Bible Trivia Book
Written by J. Stephen Lang
Father's Day Celebration
Father's Day was a wonderful day of celebration at First Baptist Church Petit Jean. First, during the worship service our father's were recognized with gifts for the oldest father in attendance, the youngest father, and the father with the most children in the service with him.
Father's Day was also celebrated by being declared "hat day". The men and women alike came adorned in their fancy and "silly" hats. Bob and Anna Cody came in matching white western hats. They made such a wonderful looking couple. Linda Chapman came adorned in an old fashion red bonnet, which she had to take off to be able to read the music as she led the singing service. Many others had hats and head wear, and to mark the occasion, Bro. Bill Scroggs gave a prize for the most original hat. Doug Scroggs won wearing a head piece inspired by the headbands worn by Jaycee Broege, the daughter of his niece Rhonda Broege and Clark Broege. Doug was presented with a faux coonskin hat. A strong effort was made by Carroll Satterwhite to take the prized cap from him when he came to church that evening wearing a red curly haired wig. Everyone got a good laugh and had a wonderful time.
Following the services a pot luck lunch was enjoyed by everyone who was able to stay. Plenty of smoked meats and the "fixins" were served. There was no shortage of delicious desserts to top off a wonderful meal and a blessed day.

Doug Scroggs, with his inspiration, Jaycee Broege
Why Go To Church?
A Church goer wrote a letter to the editor of a newspaper and complained that it made no sense to go to church every Sunday. "I've gone for 30 years now," he wrote, "and in that time I have heard something like 3,000 sermons. But for the life of me, I can't remember a single one of them. So, I think I'm wasting my time and the pastors are wasting theirs by giving sermons at all."
This started a real controversy in the "Letters to the Editor" column, much to the delight of the editor. It went on for weeks until someone wrote this clincher:
"I've been married for 30 years now. In that time my wife has cooked some 32,000 meals. But, for the life of me, I cannot recall the entire menu for a single one of those meals. But I do know this.. They all nourished me and gave me the strength I needed to do my work. If my wife had not given me these meals, I would be physically dead today. Likewise, if I had not gone to church for nourishment, I would be spiritually dead today!" When you are DOWN to nothing…… God is UP to something! Faith sees the invisible, believes the incredible and receives the impossible! Thank God for our physical AND our spiritual nourishment!
HOW GRATEFUL WE SHOULD BE
How grateful we should be–
We have a mind to think.
Food to feed our body–
With plenty of water to drink.
Eyes to see and ears to hear–
Nose to give us a sense of smell.
Mouth, giving a voice of sound–
A heart, that love will swell.
Arms and legs to help us walk–
Feet that we can stand upon.
Lord, we thank you for these–
May we now be one of Your own.
Help us to grow more in faith–
All these we can use for Thee.
Lord, when you call our name–
May our soul live in Your eternity.
Bro D J Eades
Quotes
Accept that some days you're the pigeon, and some days you're the statue.
Always keep your words soft and sweet, just in case you have to eat them.
Always read stuff that will make you look good if you die in the middle of it.
We could learn a lot from crayons. Some are sharp, some are pretty and some are dull. Some have weird names, and all are different colors, but they all have to live in the same box.
You may be only one person in the world, but you may also be the world to one person.
If you can't be kind, at least have the decency to be vague.
When everything's coming your way, you're in the wrong lane.
Birthdays are good for you. The more you have, the longer you live.