Petit Jean Baptist News
"Come to the Mountain for His Word"
Blessings Overflowing
We are blessed beyond measure and way beyond what we deserve. How would you act if blessings poured over you beyond what you could imagine or even stand?
In Deuteronomy 28:1-2, the writer says, "And it shall come to pass, if thou shalt hearken diligently unto the voice of the LORD thy God, to observe and to do all his commandments which I command thee this day, that the LORD thy God will set thee on high above all nations of the earth: And all these blessings shall come on thee, and overtake thee, if thou shalt hearken unto the voice of the LORD thy God."
What a picture: The blessings of God coming to you and overtaking you. Now, this doesn't happen just because we nonchalantly show up on Sunday morning, hum through the song service (or even sing the first line) and sit through the service without dozing too much.
Notice what he says, 'hearken' how did he say it, 'diligently'. We have enough trouble hearkening or listening, much less paying attention to anything. But to hearken diligently or pay attention with great effort is not something we are accustomed to. If it takes too much time or energy, our society of the microwave generation tends to lose interest.
This is an effort marked by a conscious perseverance. This is a steadfast, earnest effort of keeping on when others would stand at ease and give up. This is an effort following the words of the writer of Psalms 16:8 who says, "I keep the LORD in mind always.Because He is at my right hand,I will not be shaken."
Living like that brings blessings overflowing here and eternally.
Bro Bill Scroggs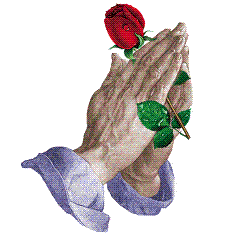 We Lift Up In Prayer
Doctors found blood clots in Linda Chapman's lungs. Please be in prayer for her and her husband, Phil as he ministers to her.
Billy Vance has found out he has lymphoma. Please pray for him and for his wife, Ann.
Ken Bratwell fell from a ladder and is dealing with serious injuries. Pray for him and his wife, Josie.
Valery Jackson is recovering from surgery she had on August 30 to clear an obstruction in her digestive tract which turned out to be cancerous. Pray for her as she recovers and goes through future treatments.
Sherry Parks is having colon and bladder cancer operations. The doctor hasn't decided about chemo.
Coe Wilson is recovering nicely from her heart valve surgery and is back in church.
Pray for Blake Chapman and Robbie Collinsworth who are serving in the military. Robbie is currently serving in Iraq. Pray also for Kayla, Robbie's wife, as she awaits his return.
Bill Wilson, Marcie Drye, Chereé Chapman, Ina Martin, Dr. Berton Heleine, Flora "Bill" Clay, Myron Mann, Jim St.John, Joan Ray, Fern Bess and Jim Thompson are dealing with heart problems.
Sandy Shaw, Agathy Gasaway, Betty Scroggs, Sandy Burr, Gabriel Johnson, Cookie Larrick, James Meadows, Lisa Martin, Dianne Hall, Destiny McArt, Jake Walpole, Michael Johnson, Jo Woodson, Aubrey Bradbury, Ruth Follis, Al Bembry, Frances Cunningham, and Keith Pinson are battling serious health problems.
Nancy Hubbard, Karen Rager, Vicki Branscum, Jeff Scaccia, Fred Steinmetz, Floyd Vance, Dale DeSpain, Gabby Smellmann, Dennis Stewart, Dena Murph, Jerry Elmore, Dr. Herbert Roland, Rev. Larry Hudson, D J Eades, Mary Hopson, Herb Huber, Dena Murph, Keith Rosenthal, Cathy Flowers, Evalee Hukill, Roy Castillion, Suzy Ward, Glen Brison, Teresa Schroepher, Garrett Hayden, Steve Willbanks, and Sandra Dozier are battling cancer.
Tommie Adkins, Virgil Donovan, and Reta Scroggs are struggling with severe forms of arthritis.
Heavenly Father, we are so thankful for the many ways You bless us each day. We ask, Lord, that You continue to watch over us and keep us wrapped in Your protective arms. Lord, we lift up to You those on this prayer list. You know each need and each heart and we pray that You give to each, healing, peace, and comfort. In Jesus Christ's holy name we pray, Amen.

Bible Trivia
Answers to last week's Bible Trivia
1. God foretold that Eve's offspring would strike the serpent's head. What part of the man's body would the serpent strike?
The heel (Genesis 3:15)
2. When a Hebrew man swore an oath to another man, where would he place his hand?
Under the other man's thigh (see Genesis 24:2; 47:29); if this seems a bit odd, consider: Being near the man's reproductive organs the meaning of the oath was something like, "Swear by my descendants."
3. What happened to the children who made fun of Elisha's bald head?
They were torn apart by two bears (2 Kings 2:23-25)
4. Who had a belly and thighs of brass?
Not really a "who" but a "what" – the five-metal statue in the dream of King Nebuchadnezzar of Babylon, interpreted by the prophet Daniel (Daniel 2:32)
5. What epistle says that blessing and cursing should not come out of the same mouth?
James (3:10)
This Week's Bible Trivia
1. Which prophet comforted the people of Israel with these words: "Thou shalt suck the breast of kings"?

2. What prophet saw a little cloud like a man's hand?

3. What king of Judah suffered from a crippling foot disease?

4. Who put a golden chain around Joseph's neck?

5. What king executed John the Baptist after his stepdaughter asked for John's head on a platter?
Copied from the Whimsical Quizzical Bible Trivia Book
Written by J. Stephen Lang
Missionary Moment
In northwest Nevada, you just might meet North American Missionary MELANIE LAWLER as she serves the Sierra Baptist Association as a ministry evangelism specialist in Reno. Melanie helps churches develop and conduct ministries that reach beyond the walls of the church and into their communities. Nevada is known for many things, but most people don't know how vast the lostness is among those who call it home. An estimated ninety-five percent of the people in northern Nevada don't know Jesus as their personal Lord and Savior. Your commitment to reaching people through the Cooperative Program empowers Melanie and others to shine God's light to cut through the spiritual darkness that is so pervasive. Please add Melanie to your prayer list today.
Copied from the Southern Baptist Convention website at www.sbc.net
Dixie Jackson Offering
Praise the Lord, we have reached and exceeded our goal of $1,250 for the Dixie Jackson Offering for State Missions. We have collected $1,364.33. Missions are very important to our mountain church and we are always thrilled to reach our goal.
Bits and Pieces
Jaycee Broege celebrated her 1st birthday with a party at First Baptist Church Petit Jean with friends and family attending.
Roger Guant was our guest speaker during the Sunday morning worship service on September 28th, kicking off our Dixie Jackson Offering for State Missions.
Nadine and Carroll Satterwhite pleased everyone present at the September 28th evening service with special song, "Unclouded Day".
We were all happy to see the return of frequent visitors and good friends the Owens and we were thrilled when Wanda suggested homemade ice cream for Wednesday services on September 31. We ended up with a wonderful hot dog supper topping it off with the ice cream celebrating Nathan Owens' birthday and the anniversaries of the Carroll and Nadine Satterwhite, Bill and Ann Vance, and James and Daphne Bickerstaff. Congratulations to all!
Greetings from Petit Jean State Park!
The park interpreters and other park staff are working hard to put together another memorable Senior American Special (see description below):
Senior American Special
October 11-13, 2011
Experience the scenic beauty of Petit Jean State Park while enjoying the hospitality of the friendly park staff! Join us for free guided walks, talks, demonstrations and entertainment. Although designed for senior citizens, all ages are welcome to join in on the fun. Visit our website or contact the park for a schedule or to inquire about lodging and camping options.
We have a variety of program topics we plan to offer this year, including:
"Bird Flight"
"Blacksmithing"
"Apple Press"
"Host Plants for Caterpillars"
"The Past, Present and Future of Mather Lodge"
"Outdoor Cooking"
"Petit Jean Mountain and Civil War Times"
And more, including a Senior American Special tradition, the "Larry Nelson Family Bluegrass and Gospel Concert"
We will plan to send you more information after we have finished developing our schedule. In the meantime, if you are interested in coming and need to make camping or lodging reservations, you can call (501) 727-5441 to inquire about camping, or (501) 727-5431 (or call toll free, 1-800-264-2462) to inquire about cabin reservations.
We hope to see you soon!
Rachel Engebrecht, Interpreter, CHI
Petit Jean State Park
Harvest of Hope
The Conway County Care Center has begun its Harvest of Hope Food Drive. The Care Center has been faithful to meet individuals and families at their point of need.
Due to the state of the economy, this past year has been challenging. To be successful the Care "Center depends on the community for its support. The Quorum Court and the City Council of the City of Morrilton provide some financial help, but the majority of resources are from contributors.
This year, on October 22nd, plans include a full day of gathering food. They have added "Fill the Truck" (9 till 5) dropping off your food donations into a truck parked on Haynes Home Center parking lot and ending with the 4th Annual Gospel Night, at the Rialto Theater (6:30 till 9:30).
The Gospel night performers come from area churches and individuals participating with gospel songs. Admission is 5 canned goods or $5.00 per person. Children ages 12 – 18 will be 3 canned goods or $3.00 and children under 12 will be admitted free.
Our church has been challenged to collect 25 boxes of Mac and Cheese. The date to deliver the collected items is October 18, 19, or 21 at the Care Center or October 22 at Haynes Home Center.
The mission of the Conway County Care Center is at "No one in the County Goes Hungry" and we can help them with this mission.
Abundant Life
The Abundant Life pregnancy resource center is sponsoring its 2011 Annual Banquet Fundraiser on October 17 from 6:30 – 8:30 at Morrilton First Baptist church. Featuring speakers are Jim Bob and Michelle Duggar. The event is optional Semi-formal. Table sponsorships are $250, $500, $1,000, and $1,500. For more information call 354-4141.