The Love of God
This week we have seen preparations taking place on the east coast for hurricane Irene. As they were anticipating the winds and rain and other challenges associated with this storm, the northeastern United States was hit with an earthquake.
I called my sister, Sharon, in Virginia Beach to check on their family after the earthquake, and it was then she told me, "We are not as worried about this as we are of the approaching hurricane." Having spent several years in California, she was accustomed to earthquakes and tremors. The little tremors we have around here, however, cannot compare to or prepare us for what they experienced this week.
Watching the flurry of activity in readying the houses for the storm caused me to think about the little storms we have had around here lately, bringing about broken and uprooted trees. Even many large, mature trees have fallen prey to the winds the storms have brought. Sometimes, even the nourishing rains are the downfall of the trees as the very foundation is softened and made unstable.
This made me think about the question: "How deep do your roots go?" When the storms of life come and the devastation of the trials thereof, will my faith hold me secure? The writer of Jeremiah 17:7-8 says this, "Blessed is the man that trusteth in the LORD, and whose hope the LORD is. For he shall be as a tree planted by the waters, and that spreadeth out her roots by the river, and shall not see when heat cometh, but her leaf shall be green; and shall not be careful in the year of drought, neither shall cease from yielding fruit."
We must be sure our roots go all the way down into the love of God; a sure anchor that will hold us secure in the storm.

Bro. Bill Scroggs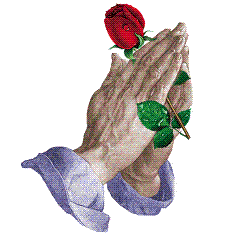 We Lift Up In Prayer
Ken Bratwell fell from a ladder and is dealing with serious injuries. Pray for him and his wife, Josie.
Valery Jackson is recovering from surgery she had on August 30 to clear an obstruction in her digestion tract. Pray for her as she recovers.
Sherry Parks is having colon and bladder cancer operations. The doctor hasn't decided about chemo.
Coe Wilson is recovering from valve replacement surgery she had on August 3rd. Pray for a complete recovery and for her husband, Bill, as he ministers to her.
Dorothy Privett is recovering from knee replacement surgery and is doing very well.
Phil and Linda Chapman are making decisions and preparations that are very deep and trying for them at this time. Linda is also suffering from pneumonia.
Pray for Blake Chapman and Robbie Collinsworth who are serving in the military. Robbie is currently serving in Iraq. Pray also for Kayla, Robbie's wife as she awaits his return.
Bill Wilson, Marcie Drye, Chereé Chapman, Ina Martin, Dr. Berton Heleine, Flora "Bill" Clay, Myron Mann, Jim St.John, Joan Ray, Fern Bess and Jim Thompson are dealing with heart problems.
Sandy Shaw, Agathy Gasaway, Betty Scroggs, Sandy Burr, Gabriel Johnson, Cookie Larrick, James Meadows, Lisa Martin, Dianne Hall, Destiny McArt, Jake Walpole, Michael Johnson, Jo Woodson, Aubrey Bradbury, Ruth Follis, Al Bembry, Frances Cunningham, and Keith Pinson are battling serious health problems.
Nancy Hubbard, Karen Rager, Vicki Branscum, Jeff Scaccia, Fred Steinmetz, Floyd Vance, Dale DeSpain, Gabby Smellmann, Dennis Stewart, Dena Murph, Jerry Elmore, Dr. Herbert Roland, Rev. Larry Hudson, D J Eades, Mary Hopson, Herb Huber, Dena Murph, Keith Rosenthal, Cathy Flowers, Evalee Hukill, Roy Castillion, Suzy Ward, Glen Brison, Teresa Schroepher, Garrett Hayden, Steve Willbanks, and Sandra Dozier are battling cancer.
Tommie Adkins, Virgil Donovan, and Reta Scroggs are struggling with severe forms of arthritis.
Heavenly Father, we are so thankful for all the many ways You bless us each day. We ask, Lord, that You continue to watch over us and keep us wrapped in Your protective arms. Lord, we lift up to You those on this prayer list. You know each need and each heart and we pray that You give to each, healing, peace, and comfort. In Jesus Christ's holy name we pray, Amen.

Bible Trivia
Answers to last week's Bible Trivia
1. According to the Law, what type of animal fat could be used for household purposes (but not for eating)?
The fat found in a dead animal (Leviticus 7:24); the fat from a living animal (one specifically slaughtered for food, that is) had to be given up as a sacrifice.
2. What prophet predicted a tie when the fat of Israel would waste away?
Isaiah (17:4)
3. What famous king had a curious dream of seven fat cows being devoured by seven scrawny cows?
The pharaoh of Egypt; his dream (which symbolized seven good years followed by seven years of famine) was interpreted by Joseph (Genesis 41)
4. According to the book of Job, what sort of man has a fat neck and a bulging waistline?
The wicked man (Job 15:27)
5. In Ezekiel's parable of God judging between the fat sheep and the lean sheep, who were the fat sheep?
The leaders of Israel – specifically, the priests and prophets who had not cared for the people (Ezekiel 34:20)

This Week's Bible Trivia


1. God foretold that Eve's offspring would strike the serpent's head. What part of the man's body would the serpent strike?
2. When a Hebrew man swore an oath to another man, where would he place his hand?
3. What happened to the children who made fun of Elisha's bald head?
4. Who had a belly and thighs of brass?
5. What epistle says that blessing and cursing should not come out of the same mouth?
Copied from the Whimsical Quizzical Bible Trivia Book
Written by J. Stephen Lang
Arkansas Mission
Thousands of migrant farm laborers passing through the Hope Migrant Mission Center every year receive Gospel tracts, New Testaments and Bibles from migrant center staff and Arkansas Baptist volunteers who ask each migrant how they "intend to get to heaven."
Marcela, who was excited to receive a salvation bracelet that was included in the youth kit, said "I put this bracelet on in April soon after we left Hope and it was on my wrist the entire time that I worked in the hot sun. It reminds me that no matter how hot it may be and no matter how thirsty I am, Jesus is my 'Fountain of Living Water'".
Located near Hope, Arkansas, the Migrant Mission Center has been an ongoing ministry of the Arkansas Baptist State Convention since 1972. More than 300,000 migrant farm laborers have passed through the doors of the Center that was originally located southwest of Hope on Highway 67.
Funding comes from the Dixie Jackson State Missions Offering, the Cooperative Program and donations from churches and individuals.
Volunteers give many hours filling hundreds of bags with soap, deodorant, toothpaste, crayons, coloring books and witnessing materials. Clothing for adults and children is sorted, folded, sized and placed on racks. All of this is provided so that migrant children and adults can walk away from the Center understanding that Jesus Christ loves them.
The Hope Migrant Mission Center provides an opportunity for Arkansas Baptist churches to become involved in sharing the Gospel of Jesus Christ with those who need to hear the Good News. In the words of the Apostle Paul, "…To the weak I became weak, to win the weak. I have become all things to all men so that by all possible means I might save some." 1 Cor. 9:22 (NIV)

Dixie Jackson
It is that time of year when we have the opportunity and privilege to help in mission efforts around our home state. We have begun receiving the Dixie Jackson Offering for Arkansas Missions. Our goal this year is $1,250.00. Bro. Roger Guant was our guest speaker Sunday, August 28th, to kick off our week of prayer for this important mission.
Arkansas continues to grow as people from the United States and other countries move into our state. It is our opportunity to share the Gospel and reach them for Christ as we plant authentic, culturally relevant, new churches. Changing times brings new challenges for planting new churches in our state. We are constantly challenged to bring the never changing message of Christ to an ever changing society and culture. Roger Guant along with Phil Hall, Gary Fulton, Dave McClung, and Tim Wicker work to plant churches in Arkansas.

Pictured is Bro. Roger Guant
Cleaning Tips
Copied from Robbie's Kitchen
Ant Repellant: To keep ants out of the house, find where the ants are entering the house and sprinkle a "barrier" of cinnamon or any type of ground pepper to block their way. The spices are too hot for the ants to cross. Cucumber peels have the same effect.
Bathroom Odors: Place an opened box of baking soda OR an open container of activated charcoal behind the toilet to absorb bathroom odors.
Blood Stains: Soak the stain in hydrogen peroxide, wash (don't dry), and repeat if necessary. This tip works especially well for carpet and clothes.
Carpet Stains: Baby wipes are miracle-workers on carpet stains, from motor oil to blood, they remove almost anything!
Candle Holders: To prevent the wax from melting and sticking to the inside of a votive candle holder, pour a bit of water in the holder, then place the candle on top. If you're reading this tip too late, and there's already wax stuck inside your candle holder, pop it in the freezer for an hour. The wax will chip right off.
Candle Wax: To remove wax from carpeting or other fabric, first scrape away any excess. Then, place a brown paper bag over the wax and run a warm iron over the bag. The wax will melt right into the bag! Continue moving the bag around as you pick up the wax so you are always using a clean section. If a little grease stain remains on carpet, sprinkle with baking soda and allow to sit overnight before vacuuming, which will remove the grease residue. If colored wax leaves a stain on carpet, blot with spot remover or carpet cleaner, following label directions.
Cast Iron Pans: To gently and effectively clean your cast iron skillets after most uses, wipe out excess food with a dry paper towel, then sprinkle salt inside the pan. Wipe clean with a clean, dry paper towel. The salt acts as an abrasive to scratch off any stuck-on particles of food without using soap and water, which can remove your seasoning. For stubborn stuck-on food, use a putty knife to scrape it off. You may, however, need to re-season the pan after doing this.
Freshen Laundry Basket: Place a fabric softener sheet in the bottom of your laundry basket (remember to change it weekly.) You can also simply sprinkle some baking soda in the bottom of your basket and that will help absorb the odors as well.
Freshen Linen Closet: In the linen closet place cotton balls that have been sprayed with your favorite scent. Once they are dry, place them in corners and on the shelves.
Stuck-On Food in Pots, Pans, and Crockpots: Fill the pan with water and place a fabric softener sheet in the water. Allow the pan to soak overnight. The food will wipe right out!
Poet's Corner
I wish I could smooth away
The roughness life brings.
God mercifully warns us
That sin has it's stings.
I wish I could smooth away
The violence we daily face.
Showing the importance of life
To a weak human race.
I wish I could smooth away
All the surges that roll.
Smoothing life's pathway
For a restless soul.
I wish I could smooth away
All the suffering and pain.
Replacing it with God's love
Which is never in vain.
D J Eades