25th Celebration

What were you doing 25 years ago? The good thing is a lot of us can't remember what we had for breakfast much less what happened a quarter of a century ago.
Yet, 25 years ago a vision from those who came before us came to fruition, for at that time the First Baptist Church Petit Jean was founded. Many hours of labor followed to plan, raise, and pay for the building we get to enjoy today.
Today few are left who first came through these doors. Many more, however, have passed this way and left their mark on God's church here on the mountain. In addition, First Baptist Church Petit Jean has left an impression on individuals, our state, our nation, and our world.
We were created for a local mission that has expanded to touch parts of the world most of us will never get to visit. It is a blessing to have visitors that hang around to talk; not wanting to leave because there is a difference here on the mountain.
Such a closeness is why many keep coming back to see us and send cards, letters, and emails to keep in touch. Thankfully, we have people around the United States, yea even around the world, who pray for us on a regular basis.
That blessing is not because of me or anyone of us, but because of the God we serve. Twenty-five years is a good start. The question is…Where do we go from here?
The writer of Proverbs 29:18 reminds us: "Where there is no vision, the people perish." Let us not let the visions grow dim, but keep alive the purpose for which God has placed us here.
Take a moment this month to write down not only where we have been, but also where you see us going in the next 25 years.
Bro. Bill Scroggs
We Lift Up In Prayer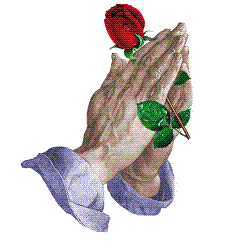 Robert Steinmetz is recovering from surgery.
Please pray for the family of David Thomas Simmons, 38, of Conway, who died Monday, March 12, 2012. He is the son of Lewis and Alice Simmons.
Reta Scroggs will be having knee replacement surgery in June. Please keep her in your prayers.
Gary Martin, Billy Vance, DJ Eades, Tammy Ferber, and Nancy Donovan are recovering from surgery.
Pray for Blake Chapman and Robbie Collinsworth who are serving in the military.
Bill Wilson, Marcie Drye, Ina Martin, Dr. Berton Heleine, Flora "Bill" Clay, Myron Mann, Jim St.John, Joan Ray, Fern Bess, and Jim Thompson are dealing with heart problems.
Shirley Bell, Robert Steinmetz, Johnathan Steinmetz, Linda Chapman, Ken Bratwell, Agathy Gasaway, Sandy Burr, Gabriel Johnson, Cookie Larrick, James Meadows, Lisa Martin, Dianne Hall, Destiny McArt, Michael Johnson, Jo Woodson, Aubrey Bradbury, Ruth Follis, Al Bembry, Frances Cunningham, and Keith Pinson are battling serious health problems.
Cole Cody, Valery Jackson, Sherry Parks, Nancy Hubbard, Karen Rager, Vicki Branscum, Jeff Scaccia, Fred Steinmetz, Floyd Vance, Dale DeSpain, Gabby Smellmann, Dennis Stewart, Dena Murph, Jerry Elmore, Dr. Herbert Roland, Rev. Larry Hudson, D J Eades, Mary Hopson, Herb Huber, Dena Murph, Keith Rosenthal, Cathy Flowers, Evalee Hukill, Roy Castillion, Suzy Ward, Glen Brison, Teresa Schroepher, Garrett Hayden, and Sandra Dozier are battling cancer.
Tommie Adkins, Virgil Donovan, and Reta Scroggs are struggling with severe forms of arthritis.
Heavenly Father, we come to You seeking Your help for our friends, family, and for ourselves. We know, Lord, that you are the Great Physician and that through You all things are possible. We ask Lord, that you touch our bodies and heal them, that You give us comfort and peace, and we will be careful to give You all glory. In Jesus' precious name, Amen.
Bible Trivia

Answers to last week's Bible Trivia
1. The judge Jephthah led the Israelites against what nation?
The Ammonites (Judges 11)
2. Samson was captured and blinded by what pagan people?
The Philistines (Judges 14 – 16)
3. When David was in trouble with King Saul, where did he take his father and mother to protect them?
Moab (1 Samuel 22: 3-4)
4. What warlike tribe often attacked Israel and was notable because "They had no fear of God"?
The Amalekites (Deuteronomy 25: 17-18)
5. The man who killed King Saul was from what tribe?
The Amalekites (2 Samuel 1)
This Week's Bible Trivia
1. What neighboring country of Israel was descended from Jacob's hairy twin brother, Esau?
2. What nation was Milcom the god of?
3. The god Chemosh had child sacrifice as part of his worship. Solomon erected an altar for him, but Josiah tore it down. What nation worshiped him?

4. What pagan people captured the Ark of the Covenant from Israel?

5. Abraham's son by his concubine Keturah was the founder of what nomadic people?
Copied from the Whimsical Quizzical Bible Trivia Book
Written by J. Stephen Lang
Missionary Moment
DAVID KEUSS is a Nehemiah church planter in Wylie, Texas, where he and his wife, NICOLE, seek to bring the good news of Jesus to this rapidly growing region. God is using our desire to fulfill the Great Commission through the Cooperative Program and the Annie Armstrong Easter Offering® to reach people. David and Nicole are finding common ground to share their faith with Jordan and Amy, who are both from nominal and alternative religious backgrounds. Join David and Nicole in praying for the Holy Spirit to open hearts and minds to the gospel. Pray for outreach follow-up to be effective. STATEMENT: Our stewardship is revealed in all areas of our lives. Commitment to Christ leads us to be responsible citizens, pay our taxes, and support the ministries of our church.
Copied from the Southern Baptist Convention Web site.
Annie Armstrong
Easter Offering
First Baptist Church of Petit Jean set a goal of $1,500 for the Annie Armstrong Easter Offering. This is a stretch goal for a church as small as ours: Some Sundays the visitors outnumber the members, but we put our faith in God and He always delivers. We have yet to fall short of a goal. This offering is no different. With two more Sundays to go, we have already surpassed our goal by receiving $1,510.84.

Rev. Gary Fulton was our guest speaker on Sunday, March 11th, kicking this year's offering into motion. A pot luck lunch was served following the service with "green" being the theme. Most of the foods, enjoyed by those who were able to stay for the fellowship, had green in them, or were all green. There were green salad eggs, green gelatin salads, and green mashed potatoes, to name only a few. Everything was delicious and the fellowship was fantastic.
Phyllis Adams, Kay Jones, and Linda Chapman presented the Missionary Moments during the following Sunday services to keep our minds on missions. Kay gave every person a bag of M&Ms to remind us to be "Mission Minded".
We will be receiving the Annie Armstrong Offering until Easter, April 8th, so we are hoping to do even more for missions.
Camp Hosts
Petit Jean State Park is fortunate to have excellent camp hosts, and First Baptist Church Petit Jean is honored to have some of these hosts as part of our church family when they are on the mountain. James and Daphna Bickerstaff and Nolan and Wanda Owen have been a blessing to our church from the first day they began coming and we always look forward to the time they get to spend with us.
These two wonderful couples do not come simply to fill a pew: They are very active in our church. They sing with the choir, they host fellowships at their camp in the park (I learned a new and unique way to keep a fire going longer with a hollow log and it is amazing to watch), they come to our monthly breakfasts, and when there is work to be done, they are there with their shirt sleeves rolled up.
Just this week, James (for the second time) wired in a hot water tank for the church. This one serves the bathrooms, so now; we have hot water to wash our hands. On a previous visit, he wired in new one for the kitchen. Nolen installed new cabinets in both the men's and women's restrooms with the help of Phil Chapman, and Wayne Adams braved the attic to run wires and made three runs to Morrilton for supplies. Daphna and Wanda helped Phyllis Adams decorate the hallway leading from the sanctuary to the fellowship hall. Daphna worked hard cleaning the oven and the kitchen and Phyllis and Wanda straightened and organized the Sunday School room.
I know there are many other things these wonderful people do for and around our church that I have no idea about. We thank them for all they do for us and for the love they show us and to their Lord. We will never say "goodbye" to them when they leave; just "see you next time around". Our love and our prayers go with them always.
Celebration Preparations
First Baptist Church of Petit Jean is celebrating twenty-five years of Praising God on the Mountain. Phyllis Adams has been working hard sprucing up the church and making sure everything is getting taken care of and will be done on time. Thanks to her efforts and of those who are helping her, everything will be ready for the celebration day.
Linda Chapman has been hard at work getting the history of the church together. She is also working on a scrap book for the church.
On Saturday, April 14th, services will begin at 2:00 p.m. with Dr. Emil Turner, president of the Arkansas Southern Baptist Convention, as our guest speaker. A group men from Morrilton, we named The Ambassadors, will provide the special music. Linda Chapman will present the history of the church as a video of the church being built, including past pastors, and past and present member is shown in the background. A sandwich supper will be provided following the service in the fellowship hall.
The following morning, April 15th, will begin with at 9:30 with Sunday School. The worship service will follow at 10:30 a.m. with guest speaker Dr. A.B. Hicks. A catered meal by Chef Adam will be served following the worship service.
We hope everyone will be able to come and help us celebrate this milestone in the life of our mountain church.
JESUS…
In Chemistry, He turned water to wine.
In Biology, He was born without the normal conception.

In Physics, He disproved the Law of Gravity when He ascended into Heaven.
In Economics, He disproved the Law of Diminishing Return by feeding 5,000 men with two fishes and 5 loaves of bread.
In Medicine, He cured the sick and the blind, without administering a single dose of drugs.
In History, He is the beginning and the end.
In Government, He said that He shall be called Wonderful Counselor, Prince of Peace.
In Religion, He said no one comes to the Father except through Him.
Jesus had no servants, yet they called Him Master. He had no degree, yet they called Him Teacher.
Had no medicines, yet they called Him Healer.
He had no armies, yet rulers feared Him.
He won no military battles, yet He conquered the world.
He committed no crime, yet they crucified Him.
He was buried in a tomb, yet He lives today! Hallelujah! Amen!!