Going for the Gold

Many of us have spent the last several nights watching the best athletes in the world compete for the right to say, "I am the best in my sport."
I can remember watching some of the 1968 Olympics and thinking how it would feel to win the gold medal in an event of which I was the master. For instance…the pogo stick. At the time, if they had just recognized it as a sport, I could have competed at the world level.
Now I have long since given up that dream but seriously…Badminton, Trampoline, and Soccer? I mean, these short-pants sports would hardly hold our attention even if the only other things on TV were the political conventions.
In 1974 I was in basic training at Ft. Leonard Wood, Mo., when a high school track team mate, Earl Bell, competed and won the bronze medal in the pole vault. A proud moment erupts when "our" team wins and especially so when someone we know competes at the world level.
As the years have passed and gravity has taken its toll on my feet, legs, knees, and other joints, I have set aside my goal to win a gold medal. Alas, it looks as though the favorite swimming sport Doug and I looked forward to, the cannon ball, will never be an Olympic-sanctioned sport.
When I was in high school, we had a young lad named Randall Barns whose parents were missionaries in Lebanon. Randall was not built like a runner and never even finished in the top 5, the places that received ribbons.
If a person had looked at the facts, he would have encouraged Randall to give up and spend his time more wisely. Though he put in the practice time and never got discouraged, he was proud to be a part of the team for the one year he was able to go to high school in America.
That year, those of us who were his team mates saw something in him more important than winning. Randall ran with patience, keeping his eyes on the goal even if he didn't win. In his honor, we created and awarded him The Randall Barnes Award, based on the intentions that each year an athlete who may never win a competitive race be recognized for keeping on keeping on.
In writing Hebrews 12:1, the apostle Paul encouraged the readers with these words: "Wherefore seeing we also are compassed about with so great a cloud of witnesses, let us lay aside every weight, and the sin which doth so easily beset us, and let us run with patience the race that is set before us."

Let us run with patience the race that is set before us, not for the gold of this world, but for the glory of God our Father in heaven.
Rev. Bill Scroggs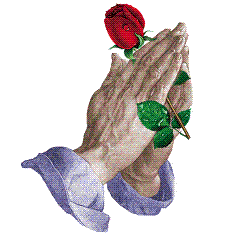 We Lift Up In Prayer
Donna Smith is scheduled for a brain scan on August 22nd and is now suffering from a blood vessel having ruptured from blood work procedure. Her arm is ugly, swollen, and painful if she stretchs any at all or lifts anything.
Tammy Ferber will have a cerebral angiogram on Monday, August 6. The surgeon is checking out the area he put a stent in and is checking out the other coratid artery since she has the same condition in both arteries. Pray Tammy gets a good report.

Flora "Bill" Clay is scheduled to have heart surgery in October and her sister, Phyllis Adams, has asked that we remember her in our prayers as she prepared herself for this
Harrison Ciskowski, Reta Scroggs, and Tammy Ferber are recovering from surgery.
Pray for Blake Chapman and Robbie Collinsworth who are serving in the military.
Bill Wilson, Marcie Drye, Ina Martin, Dr. Berton Heleine, Flora "Bill" Clay, Myron Mann, Jim St.John, Joan Ray, Fern Bess, and Jim Thompson are dealing with heart problems.
Donna Smith, Shirley Bell, Robert Steinmetz, Johnathan Steinmetz, Linda Chapman, Ken Bratwell, Agathy Gasaway, Sandy Burr, Gabriel Johnson, Cookie Larrick, James Meadows, Lisa Martin, Dianne Hall, Destiny McArt, Michael Johnson, Jo Woodson, Aubrey Bradbury, Ruth Follis, Al Bembry, Frances Cunningham, and Keith Pinson are battling serious health problems.
Betty Scroggs, Cole Cody, Valery Jackson, Sherry Parks, Nancy Hubbard, Karen Rager, Vicki Branscum, Jeff Scaccia, Fred Steinmetz, Floyd Vance, Dale DeSpain, Gabby Smellmann, Dennis Stewart, Dena Murph, Jerry Elmore, Dr. Herbert Roland, Rev. Larry Hudson, D J Eades, Mary Hopson, Herb Huber, Dena Murph, Keith Rosenthal, Cathy Flowers, Evalee Hukill, Roy Castillion, Suzy Ward, Glen Brison, Teresa Schroepher, Garrett Hayden, and Sandra Dozier are battling cancer.
Tommie Adkins, Virgil Donovan, and Reta Scroggs are struggling with severe forms of arthritis.
Lord, we lift up to You our friends and family who are dealing with health problems. We pray for Your healing touch and tender mercies on them. Touch each one and give them the comfort and peace they seek. In Jesus, name we pray. Amen.

Bible Trivia
Answers to last week's Bible Trivia
1. When Joshua and his armies conquered Canaan, what tribe did Jerusalem belong to?
The Amorites (Joshua 10)

2. The cities of Ashdod, Gaza, and Gath belonged to what pagan nation?
The Philistines (Joshua 13: 2-3)

3. Nahash, a pagan friend of King David, was king of what country?
The Ammonites (2 Samuel 10)

4. Ahimelech, a friend of David in his outlaw days, was from what country?
The Hittites (1 Samuel 26:6)

5. What group of people destroyed the Lord's shrine at Shiloh?
The Philistines (1 Samuel 4)
This Week's Bible Trivia
1. Which of the four Gospels refers to Jerusalem as "the Holy City" (a name commonly used in the Old Testament)?

2. Whose family went every year to Jerusalem to celebrate the Passover?

3. Who led the Jewish group from Babylon to rebuild the temple in Jerusalem?

4. What notable building is lacking in the New Jerusalem?

5. Who took Jesus to a pinnacle of the temple in Jerusalem?
Copied from the Whimsical Quizzical Bible Trivia Book
Written by J. Stephen Lang
Missionary Moment
ALLISON ANDERSON had a most unusual boat ride recently. A journeyman serving in Brazil, Allison decided to listen to some music to help pass the three hours it would take to reach her Amazon village by canoe. She also passed the time by asking God some questions: "How do You speak to us? How can we know Your voice? Why don't You talk to us like people talk to each other?" Almost immediately, something slimy slapped Allison's feet. That fish, plus another one that had jumped into the canoe without Allison's knowledge, would be enough supper for her and her ministry partner. When a third fish plopped into the canoe, Allison knew there would be enough food to share with someone else. This insight reminded her that God speaks in ways that go beyond human understanding and how much He wants His spiritual food to be shared. Thank God for His abundant provision through the Cooperative Program and the Lottie Moon Christmas Offering® and for Allison's work in the village.
STATEMENT: Luke 24:47 – Common goals can often bring a group of people together. Reaching the lost is our common goal as Christians. Our united growth in giving is needed to help achieve this goal.

Copied from the Southern Baptist Convention Web site.
Ministry Prayer Requests
Keith Church
1555 Live Oak Church Rd.
Selma, North Carolina 27576
kchurch7@nc.rr.com
http://www.myliveoak.com
Keith is a pastor serving Live Oak Baptist Church in North Carolina.Please pray for the new class of basic law enforcement training students arriving at Johnston Community College in August. I will be acting as chaplain to this class and ask that you would pray that God use me to encourage them in their walk with the Lord. Pray that I may be a good example, a bold witness, and a faithful minister to these students.
---
Phyllis Harbaugh
41679 Tetley
Sterling Heights, Michigan 48313
joybellsinger@wowway.com
Phyllis is a missionary serving the deaf community in Sterling Heights, Michigan. Pray for Christians who are deaf and hearing impaired to be bold in sharing their faith with those in their communities. Ask that those leading them in ministry would be committed to God's call on their lives and work hard to serve this specific group in the name of Christ.
---
David and Jill Wilhelm
28 Seminary Ridge
Cochrane, Alberta T4C2E8
david.r.wilhelm@gmail.com
David and Jill are regional missionaries based in Alberta, Canada. Pray for David as he serves in interim at Alpine Christian Church. Pray also for our summer outreaches in Canmore and Exshaw to be successful in sharing the gospel. Pray for the students who are serving this season as they explore and minister in Calgary to help prepare for a new church plant in the community. Ask that God bless all our endeavors to further the kingdom in Canada.
---
Nathan Creitz
217-17 38th Avenue
Bayside, New York 11361
nathan.creitz@gmail.com
http://nathancreitz.net
Nathan is a church planting intern serving in New York. Pray for us as we seek to start a church in Queens, NY. We are praying, building a team, raising financial support, and learning a lot in the process. Ask that God provide wisdom and direction to us in each of these areas. Pray also that he help us build connections with our neighbors and families in the community. Pray for my family as we dive into church planting together and adjust to a new life.
---
Matt Johns
PO Box 922518
Norcross, Georgia 30010-2518
mjohns@re-christ.org
http://www.re-christ.org
Matt is a missionary serving in Georgia. Pray for the success of our summer outreach events taking place throughout the season. Pray that God provide wisdom and discernment to me as I lead as well as funding to continue our ministry. Ask that He send more laborers to our ministry to help us in our fall and spring outreach programs.
---
Noel Williamson
6 Ashland Street
Worcester, Massachusetts 01609
snwilliamson@earthlink.net
http://www.pleasantstreet.org
Noel is a church planter serving at Pleasant Street Baptist Church in Massachusetts. Ask God to send dedicated and qualified leaders to teach and disciple those God is leading to our church. Pray for the success of our summer outreach programs like VBS, block parties and concerts. Pray that Christ will be proclaimed and that will people will be open to the gospel.
---
August Events Calendar
Sunday Schedule
Sunday School 9:30 a.m.
Morning Worship 10:30 a.m.
Choir Practice 5:00 p.m.
Evening Worship 6:00 p.m.
Wednesday Schedule
August 8, 15, 22, 29 6:00 p.m.
Bible Study
Monthly Prayer Breakfast
Saturday, August 25 8:00 a.m.
August Birthdays

August 2 — Gary Martin

August 4 — Amie Eoff

August 10 — Coe Wilson
Sharon Oberg

August 15 — John Shrewsbury
Hardy McNeece

August 21 — Allen Fitch

August 25 — Bill Wilson

August Anniversaries

August 30 — Palmer and Becky Manning