Greater Love

February, the month with two of the most memorable dates of the year. First is February 2, which is celebrated as Ground Hog's Day. Doug and I, however, get to remember it as Mom's birthday.

The fact that her birthday falls on Ground Hog's Day just makes it easier to remember and gives me the chance to ask her if she had seen her shadow. She usually lets us know she didn't look. This year, the sun shone brightly, and Mom told me she wore her sunglasses to be sure she didn't see her shadow.

She and Dad took a day trip to see the Trumpeter Swans at Heber Springs. Seeing the Swans I am sure was important, but more important was Dad saw Mom and Mom saw Dad. They have always been close; in fact, you rarely see one without the other.

One of the interesting facts about the Trumpeter Swans is that they mate for life. That is a picture Mom and Dad have given me. Their consistency has been an inspiration for me and for others who know them. I know my parents love each other and love spending time with each other.

The second memorable day is February 13, which is Dad's birthday. They may not get to go back to see the swans, but you can be sure they will spend the time together. It is through the give-and-take that each becomes less of him/herself to become the couple God wants them to be.

Jesus tells us in John 15:11-13, "I have spoken these things to you so that My joy may be in you and your joy may be complete.This is My command: love one another as I have loved you. No one has greater love than this, that someone would lay down his life for his friends."

Mom and Dad's relationship is made more complete because their love for God draws them closer to each other.

Bro. Bill Scroggs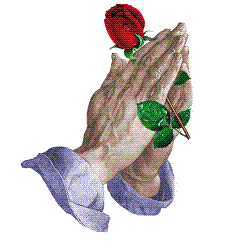 We Lift Up In Prayer

Pray for Tammy Ferber as she recovers from surgery.

Pray for the family of Shirley Bell who passed away on January 11th.

Please keep DJ Eades in your prayers. DJ will be having surgery in the near future and covets your prayers. Also, keep his wife Mary Ann in your prayers as she ministers to him.

Reta Scroggs will be having knee replacement surgery this summer. Please keep her in your prayers.

Pray for John Savage, Blake Chapman and Robbie Collinsworth who are serving in the military.

Bill Wilson, Marcie Drye, Ina Martin, Dr. Berton Heleine, Flora "Bill" Clay, Myron Mann, Jim St.John, Joan Ray, Fern Bess, and Jim Thompson are dealing with heart problems.

Billy Vance, Shirley Bell, Robert Steinmetz, Johnathan Steinmetz, Linda Chapman, Ken Bratwell, Agathy Gasaway, Betty Scroggs, Sandy Burr, Gabriel Johnson, Cookie Larrick, James Meadows, Lisa Martin, Dianne Hall, Destiny McArt, Michael Johnson, Jo Woodson, Aubrey Bradbury, Ruth Follis, Al Bembry, Frances Cunningham, and Keith Pinson are battling serious health problems.

Cole Cody, Valery Jackson, Sherry Parks, Nancy Hubbard, Karen Rager, Vicki Branscum, Jeff Scaccia, Fred Steinmetz, Floyd Vance, Dale DeSpain, Gabby Smellmann, Dennis Stewart, Dena Murph, Jerry Elmore, Dr. Herbert Roland, Rev. Larry Hudson, D J Eades, Mary Hopson, Herb Huber, Dena Murph, Keith Rosenthal, Cathy Flowers, Evalee Hukill, Roy Castillion, Suzy Ward, Glen Brison, Teresa Schroepher, Garrett Hayden, and Sandra Dozier are battling cancer.

Tommie Adkins, Virgil Donovan, and Reta Scroggs are struggling with severe forms of arthritis.

Heavenly Father, we praise Your Holy name for all you have done for our friends and family members. We see the miracles you do each day and this gives us the faith we need to know you will see us through every trial and tribulation. We lift up to You these on our prayer list with confidence You will see to their every need. Thank you, Lord. In Jesus name we pray, Amen.


Bible Trivia

Answers to last week's Bible Trivia

1. What renowned Babylonian ruler went insane while walking on the roof of his palace?
Nebuchadnezzar (Daniel 4: 28-33)

2. This Babylonian god is mentioned by Jeremiah as being filled with terror after the fall of Babylon. What was his name?
Merodach (Jeremiah 50: 2)

3. What king of Babylon burned Jerusalem?
Nebuchadnezzar (2 Kings 25:9)

4. Who built ancient Babylon?
Nimrod (Genesis 10: 8-10)

5. Who had enemies that wrote smear letters about him to the Persian king?
Zerubbable (Ezra 4:6-16)

This Week's Bible Trivia

1. What European body of water was Paul shipwrecked in?

2. What name was given to the field Judas Iscariot bought with his "blood money"?

3. What cultured Egyptian city was hometown to Paul's brilliant friend Apollos?

4. What New Testament region has the same name as a dry city in Texas?

5. In what valley did the moon stand still while Joshua's troops defeated the Amorites?

Copied from the Whimsical Quizzical Bible Trivia Book
Written by J. Stephen Lang

Missionary Moment

GARY and JULIE CLIFTON work in Spain among more than three million Latin American immigrants. These Latinos have come to Spain for a better life, but their journey is uphill from the start. Poor living conditions are to be expected, but the prejudice, isolation, and loneliness they endure overwhelm them at times. Meanwhile, the global economic crisis has only compounded their feelings of desperation and hopelessness. Job losses are constant. To help them pass the time, Latino people groups tend to frequent local parks during the weekends. Gary and Julie see this as a golden opportunity to share the hope that is found in Christ. Their task is uphill, too, as Spain is a very secular country and considered hard to reach. But the Cliftons have found a friend and fellow worker-a Latino believer who is willing to help them develop evangelistic strategies. Pray that God will show these few how to reach the many. Thank God for the Cooperative Program and the Lottie Moon Christmas Offering® as they help to multiply efforts like these.

STATEMENT: 2 Corinthians 8:7 -The Corinthians apparently wanted to excel in Christian living, but they had fallen short in the grace of giving. Paul challenged them to grow by including generous giving. Giving helps us grow in Christlikeness.

Copied from the Southern Baptist Convention Web site.

Baptism

Mariah Rager joined First Baptist Church Petit Jean by profession of faith and was baptized on Sunday, January 8, 2012 during the morning worship service. Many of Mariah's family and friends were witness to this special event in her life.

Mariah attends with her family, J.R. and Karen Rager and Matthew Rager.

We welcome Mariah to our church family and look forward to worshipping with her in the years to come.