Happy New Year!
The last leaf has been torn off the 2011 calendar. Good memories have been filed away in photographs, clippings, and the libraries of our minds. Hopefully, the bad memories have been dumped and ground up like the leftovers in a garbage disposal.
If only it were that easy…. We can get rid of the exterior garbage, but the wrinkles imbedded in our brains are hard to erase. It is the memories that haunt our past that keep us from getting the most out of our future.
One of the great things about the New Year is that we have a new, fresh slate. We have a new pad of days on our calendar to make the choices we may have neglected to make in the past, or to correct some of the choices that may have not been as wise as we should have made.
A new year is a time for a fresh start, a time for making new commitments and letting go of the habits and the past that has dragged us down in the year (years) behind us.
We have friends and family who are looking for us to set the example. May this be the year to look back at the past and see just where God has taken us.
In Hebrews 12:1-2, the apostle Paul gives this challenge: "Wherefore seeing we also are compassed about with so great a cloud of witnesses, let us lay aside every weight, and the sin which doth so easily beset us, and let us run with patience the race that is set before us, Looking unto Jesus the author and finisher of our faith; who for the joy that was set before him endured the cross, despising the shame, and is set down at the right hand of the throne of God."
Happy New Year!
God is love!
Bro. Bill Scroggs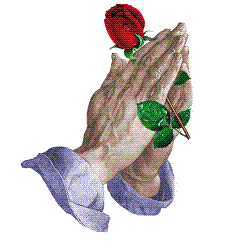 We Lift Up In Prayer
Reta Scroggs will be having knee replacement surgery the first part of the year. Please keep her in your prayers.
Billy Vance got a wonderful report from his doctors. There is NO cancer and he does not have to have any chemo or radiation. Praise the LORD!
Pray for Blake Chapman and Robbie Collinsworth who are serving in the military.
Bill Wilson, Marcie Drye, Ina Martin, Dr. Berton Heleine, Flora "Bill" Clay, Myron Mann, Jim St.John, Joan Ray, Fern Bess, and Jim Thompson are dealing with heart problems.
Shirley Bell, Robert Steinmetz, Johnathan Steinmetz, Linda Chapman, Ken Bratwell, Agathy Gasaway, Betty Scroggs, Sandy Burr, Gabriel Johnson, Cookie Larrick, James Meadows, Lisa Martin, Dianne Hall, Destiny McArt, Michael Johnson, Jo Woodson, Aubrey Bradbury, Ruth Follis, Al Bembry, Frances Cunningham, and Keith Pinson are battling serious health problems.
Cole Cody, Valery Jackson, Sherry Parks, Nancy Hubbard, Karen Rager, Vicki Branscum, Jeff Scaccia, Fred Steinmetz, Floyd Vance, Dale DeSpain, Gabby Smellmann, Dennis Stewart, Dena Murph, Jerry Elmore, Dr. Herbert Roland, Rev. Larry Hudson, D J Eades, Mary Hopson, Herb Huber, Dena Murph, Keith Rosenthal, Cathy Flowers, Evalee Hukill, Roy Castillion, Suzy Ward, Glen Brison, Teresa Schroepher, Garrett Hayden, Steve Willbanks, and Sandra Dozier are battling cancer.
Tommie Adkins, Virgil Donovan, and Reta Scroggs are struggling with severe forms of arthritis.
Dear Lord, we come to You with thankful hearts for all the answered prayers and blessings you have giving us this year. Thank you for providing for us and for keeping us safe. We pray, Lord, for our friends and family who are still suffering from illness and heartache. You know each need and we pray for Your healing touch on them. Be with those who minister to them. In Jesus' name we pray, Amen.

Bible Trivia
Answers to last week's Bible Trivia
1. What mountain did Noah's ark come to rest upon?
Ararat (Genesis 8: 4)
2. What is the site of the future (and final) showdown battle mentioned in the book of Revelation?
Armageddon (Revelation 16: 16)
3. What town was the home of the wealthy friend of Jesus who buried Jesus in his own tomb?
Arimathea – the friend being the famous Joseph of Arimathea, of course (Matthew 27: 57)
4. What was the capital of the great kingdom of Assyria?
Asshur (Ezekiel 27: 23)
5. What Canaanite city, conquered by Joshua, has a two-letter name that means "ruined"?
Ai (Joshua 7 – 12)

This Week's Bible Trivia
1. What renowned Babylonian ruler went insane while walking on the roof of his palace?

2. This Babylonian god is mentioned by Jeremiah as being filled with terror after the fall of Babylon. What was his name?

3. What king of Babylon burned Jerusalem?

4. Who built ancient Babylon?

5. Who had enemies that wrote smear letters about him to the Persian king?
Copied from the Whimsical Quizzical Bible Trivia Book
Written by J. Stephen Lang

Missionary Moment
CARLTON WALKER lives in Tokyo and is the Cluster Prayer Advocate for Japan and Korea. Work among the Japanese can be slow, but Cooperative Program gifts and the Lottie Moon Christmas Offering® helped put Carlton in the right place at the right time. He was handing out Bibles to passersby at a train station when a woman approached him, desperate to know where the nearest church was located. The woman, whose name was Takemi, returned from her search disappointed. She had found the church Carlton recommended, but its doors were locked. Takemi had lost her father and wanted someone to pray for her, so Carlton prayed with her in the middle of the train station. With renewed hope, Takemi started going to the church Carlton attended. She has accepted Christ, and Carlton prays that Takemi will be the basis of a new church starting.

Copied from the Southern Baptist Convention website at www.sbc.net

Lottie Moon
PRAISE THE LORD!! We have reached, more than twice over, our goal for foreign missions. We set a goal of $1,500.00 and, to-date; we have received $3,743.00 to help missionaries in their work to reach other for Christ. Thank you to all who contributed to this worthwhile mission effort.
December Happenings
This month has been one of mixed emotions. We have said goodbye, temporarily we pray, to old friends, the Owens and Bickerstaffs, as they traveled home and to families for the Christmas holidays; and hello to returning friends, the Vances, Satterwhites, and the Steinmetzs who have returned to the mountain. We have enjoyed wonderful fellowships through potlucks: on Christmas Day, leftovers the following Wednesday, prayer breakfast the next Saturday and a Cajun potluck on Sunday, New Year's Day. We heard wonderful Christmas music during the services and celebrated the birth of our Lord and Savior. We were blessed with Rev. Phil Hall, our guest speaker this month for Lottie Moon, and we surpassed our goal for the offering. WOW! What a way to end 2011. The Lord is good, all the time!
WHAT A BLESSING IT IS
What a blessing it is
To be reconciled with God.
Instead of condemnation
His new earth, I'll trod.

Instead of a sinful world
There we will find peace.
No more lonely despair
From sin we have release.

What a blessing it is
To have a future free of fear.
We can rejoice in hope
Shedding a joyful tear.

Thanks be unto God
For his unspeakable gift.
Reaching down His hand
Giving me, an upward lift.

Bro D J Eades