Petit Jean Baptist News
"Come to the Mountain for His Word"

How Do You Celebrate The Fourth of July?

The weather is so hot and dry this year that the entire state is currently under a burn ban. As I thought about the effect this would have on our celebration, I thought about past years when Doug has set off displays that brought the neighbors out to join us.

I thought about sitting on the side of the White River with Reta and friends to watch the fireworks displays at Batesville. I remembered standing on the balcony at Branson and watching displays from more than one neighboring town as each put on their own shows.

I remember the pride of serving in the military and seeing the troops parade by for review and even one year getting to be in the parade. What a special privilege knowing not only had some of our country's founders had served this way, but also my dad and other relatives had served our country.

Now I get to think about this generation's heroes serving in the military that we know, such as Derek Neeley, Robert Collinsworth and Blake Chapman. I am proud of the next generation stepping up to stand for freedom.

I celebrate this year asking God to once again bless America and bring rain to our parched land. I am praying for a call to righteousness that mirrors the writer of 2 Chronicles 7:14 that says, "If my people, which are called by my name, shall humble themselves, and pray, and seek my face, and turn from their wicked ways; then will I hear from heaven, and will forgive their sin, and will heal their land."

God, bring a state of revival to our country that we might truly have a reason to celebrate once again. Amen.

Bro. Bill Scroggs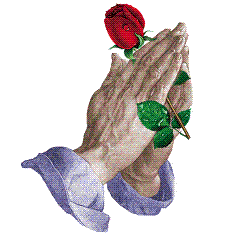 We Lift Up In Prayer

Karen Rager needs prayer. Karen's cancer is back and she is not doing well. Please lift up her and her family in prayer as they go through this difficult time.

Please remember Donna Smith in your prayers. Donna has been publishing the Victory Herald, an online Christian publication, for the past 7 years and due to health problems she is considering ending the publication in July. Donna is suffering more and more with rheumatoid arthritis and Reynaud's Syndrome. Her neurologist says that is only time until she will begin to lose her fingertips. The greatest cause of this syndrome is typing. Donna is a wonderfully talented lady and a good friend.

Please be in prayer for Harrison Ciskowski. Harrison has recently seen a cardiologist who wants to schedule an ablation (procedure to correct Wolf Parkerson White) as soon as possible.

Please remember Betty Scroggs in your prayers as she begins treatment for her cancer.

Please remember Billy and Anne Vance and Carroll and Nadine Satterwhite as they travel back and forth to the mountain from Mississippi and Oklahoma, respectively.

Reta Scroggs had knee replacement surgery on Friday, June 8th. Please keep her and Bro. Bill in your prayers as she continues her rehabilitation.

Gary Martin, Billy Vance, DJ Eades, Tammy Ferber, and Nancy Donovan are recovering from surgery.

Pray for Blake Chapman and Robbie Collinsworth who are serving in the military.

Bill Wilson, Marcie Drye, Ina Martin, Dr. Berton Heleine, Flora "Bill" Clay, Myron Mann, Jim St.John, Joan Ray, Fern Bess, and Jim Thompson are dealing with heart problems.

Shirley Bell, Robert Steinmetz, Johnathan Steinmetz, Linda Chapman, Ken Bratwell, Agathy Gasaway, Sandy Burr, Gabriel Johnson, Cookie Larrick, James Meadows, Lisa Martin, Dianne Hall, Destiny McArt, Michael Johnson, Jo Woodson, Aubrey Bradbury, Ruth Follis, Al Bembry, Frances Cunningham, and Keith Pinson are battling serious health problems.

Cole Cody, Valery Jackson, Sherry Parks, Nancy Hubbard, Karen Rager, Vicki Branscum, Jeff Scaccia, Fred Steinmetz, Floyd Vance, Dale DeSpain, Gabby Smellmann, Dennis Stewart, Dena Murph, Jerry Elmore, Dr. Herbert Roland, Rev. Larry Hudson, D J Eades, Mary Hopson, Herb Huber, Dena Murph, Keith Rosenthal, Cathy Flowers, Evalee Hukill, Roy Castillion, Suzy Ward, Glen Brison, Teresa Schroepher, Garrett Hayden, and Sandra Dozier are battling cancer.

Tommie Adkins, Virgil Donovan, and Reta Scroggs are struggling with severe forms of arthritis.

Heavenly Father, we thank You for the freedoms we enjoy and for standing with those who paid the price that we may have this freedom. We pray that You watch over our military service men and women and keep them safe. Lord, we also pray for all those on our prayer list and for those requests too personal to voice. We pray for your healing touch on them and for divine comfort and peace for them and their families. In Jesus' name we pray, Amen.


Bible Trivia

Answers to last week's Bible Trivia

1. What king of the Amalekites was spared death by Saul, only to be executed later by Samuel?
Agag (1 Samuel 15)

2. What overweight king of Moab oppressed the Israelites for eighteen years?
Eglon (Judges 3), who was assassinated by the Israelite leader Ehud

3. Moses' wife, Zipporah, was from what tribe?
The Midianites (Exodus 2:21)

4. What tribe was descended from a wild ass of a man?
The Ishmaelites (Genesis 16:12), the descendants of Abraham's son Ishmael

5. Who grieved his Hebrew parents by marrying two Hittite women?
Esau, son of Isaac and Rebecca (Genesis 27: 46)

This Week's Bible Trivia

1. When Joshua and his armies conquered Canaan, what tribe did Jerusalem belong to?

2. The cities of Ashdod, Gaza, and Gath belonged to what pagan nation?

3. Nahash, a pagan friend of King David, was king of what country?

4. Ahimelech, a friend of David in his outlaw days, was from what country?

5. What group of people destroyed the Lord's shrine at Shiloh?

Copied from the Whimsical Quizzical Bible Trivia Book
Written by J. Stephen Lang

Missionary Moment

DICK PRICE often steps in after disasters strike. His 20 years as a U.S. Air Force psychologist and more than 10 years as a missionary to Chile made him the man for the job in counseling Chileans still reeling from the massive earthquake there in 2010. During the six months following the 8.8–magnitude quake, Dick traveled to Chile 14 times to help survivors deal with post-traumatic stress. His two-hour presentations, emphasizing the importance of sharing each other's emotional load, reached about 3,000 people. They included 37 medical professionals and nearly 500 civil defense personnel. Small-group debriefing sessions reached another 1,000. "In every talk, a clear statement was made about God's promise in Romans 8:38-39 that nothing, not even death, can separate us from His love in Christ Jesus," Dick said. Thank God for Cooperative Program and Lottie Moon Christmas Offering® gifts that help missionaries reach hard-hit areas and offer lasting hope.

Copied from the Southern Baptist Convention Web site.

Ministry Prayer Requests

John and Jen Kelsey
435 West Boyd Street
Norman, Oklahoma 73069
mailbox@oubsu.org
http://www.oubsu.org
John is the BCM director serving at the University of Oklahoma. Please pray for us as we lead a summer discipleship training program for university students in Denver. There will be sixty students and twelve campus ministers coming from seven states to participate. Ask that God give favor to these students as they serve in the community and local Baptist churches. Pray that the students would learn the Bible study, evangelism, and life skills necessary to transform Denver as well as their home communities and campuses.

Richard Holloman
PO Box 140808
Nashville, Tennessee 37214
richard@thesightministry.org
http://www.thesightministry.org
Richard is a missionary serving in Nashville with Sight Ministry. We have several new men and women who have recently contacted us for assistance. Pray for us as we counsel God's truth over them. Pray also for our summer connection groups designed to help individuals struggling with sexual sin. Pray that these weekly meetings would be powerful and effective in helping those who attend. Ask that God also continue to provide for our ministry financially as we hope to continue to serve those in need in the area.

Dan and Dixie Truitt
807 Meadow Dr.
Wylie, Texas 75098
dantruitt@mchapusa.com
http://www.mchapusa.com
Dan works with chaplains serving in Canada. This summer two new chaplains were placed in service in an oil field in northern British Columbia. Pray for these two chaplains as they bring the hope and love of Christ to the 450 workers who live at the camp away from home and other support. Ask for God's favor on this new endeavor to reach people with the gospel.

Kenneth Herman
P.O. Box 70
Buckeye, Arizona 85326
Kenneth is a chaplain serving in Arizona. Please pray for incarcerated individuals, their families, and the officers working with them in our Arizona prison facilities. Pray that God's spirit move in their lives as they walk through difficult days. Ask that God also bless the chaplains and volunteers who give their time to help bring God's word to the imprisoned. Pray for God's wisdom for them as they seek to provide spiritual guidance and support in a difficult environment.

David & Nancy Burgher
2860 Lenora Springs Dr.
Snellville, Georgia 30039
bridgethegap@bellsouth.net
http://bridgethegapministries.us
David is a chaplain serving in Georgia. Pray for God's guidance and provision to establish a program for full-time chaplains to serve in courthouses in Atlanta area counties. We have a very successful program in Gwinnett County outside of Atlanta and hope to duplicate this in surrounding counties. Ask that God provide funding and support to any area chaplains interested in serving in courthouses as well as wisdom to those leading these types of chaplaincy programs.

Park Interpreter News Release

EVENT: July 4th Fun & Games Day
FROM: Petit Jean State Park
DATE OF EVENT: July 4, 2012
CONTACT: Rachel Engebrecht, (501) 727-6512, or BT Jones, (501) 727-6510

Petit Jean State Park to host Fun and Games Day on July 4

Petit Jean State Park is offering free activities for families to enjoy throughout the summer. Numerous programs and activities will be offered on Independence Day weekend, including a special day of fun and games on Wednesday, July 4th. (Please note that fireworks are not permitted within Petit Jean State Park.)

Activities will start with a bicycle parade. Setup for the parade will begin at 8:30 am at the park amphitheater, and the parade will begin at about 9:00 am and pass through the campgrounds. Following the parade, bicyclists may enter in a contest to see who can ride their bikes the slowest.

Games will continue at about 10 am at the ball field and will include a 60-meter foot race, "wheel barrow" race, and hula hoop contest. Plans are to have a family friendly kick ball game starting around 11 am.

Following a break for lunch, the watermelon will come out at 2 pm for eating and seed spitting contests. These will be followed by water balloon volleyball and a water balloon toss.

The day's activities will conclude with a free line dancing workshop and a guitar concert at the amphitheater, starting at 6:30 pm. Local musician Brandon Robertson will be ready to entertain park visitors with country and other types of music.

All of this event's activities are free and open to the public. Information about this and other Petit Jean State Park events may be found on the park's Web Site, www.PetitJeanstatePark.com . For additional information, contact the park at petitjean@arkansas.com or (501) 727-5441.

July Birthdays

July 1 — Mary Ann Eades

July 1 — Cindy Trent

July 4 — John David Engebrecht

July 5 — Sean Shrewsbury

July 6 — Sharon Walpole

July 7 — Abby Shrewsbury

July 8 — Bob Emmerson

July 11 — John Hale

July 13 — Lee Brannon

July 12 — Isaac Pitts

July 16 — John Payne

July 17 — Wayne Adams

July 20 — Mable Brannon

July 20 — Leon Walker

July 29 — Phyliss Phelps

July Anniversaries


July 27 — Jeremy and Rebecca Pitts

July 28 — Jay and Betty Scroggs

July 31 — Hardy and Beverly McNeece

July Events Calendar

Sunday Schedule
Sunday School 9:30 a.m.
Morning Worship 10:30 a.m.
Choir Practice 5:00 p.m.
Evening Worship 6:00 p.m.
Wednesday Schedule
July 4, 18, and 25 6:00 p.m.
Bible Study
July 11 6:00 p.m.
Business Meeting
Monthly Prayer Breakfast
Saturday, July 28 8:00 a.m.