Petit Jean Baptist News
"Come to the Mountain for His Word"
April Show

ers

Though the poem says, "April Showers bring May flowers," April has been a dry month, and what is that going to bring about? One thing we know is this year it will bring a political season.

When the political season comes we get hours of commercials for our candidate…or not. When we get to see hours of political commercials, we get to make an informed decision, or we get disgusted with the whole process.

When we get disgusted with the whole process, we decide not to go through the charade of voting. When we decide not to go through the charade of voting, we end up with leaders we may or may not have voted for. Or, sadly, maybe because of voting charades, we end up with leaders the majority didn't vote for.
As we enter this political season, pray for discernment. May we see righteous men and women rise up and vote and/or run for offices so to make a positive difference in the future for our children and grandchildren.
The writer of Psalms 33:12 reminds us: "Blessed is the nation whose God is the LORD; and the people whom he hath chosen for his own inheritance."
Bro. Bill Scroggs
Progress
You may have noticed some construction going on around the church. For several years, we have discussed adding at least one additional restroom, for the two have been crowded, especially when we have functions.
We also realized if we were going to move into the 2000s, we needed to update to handicap facilities. The solutions we decided on will be a welcome addition to our church and will help us be more accessible.
We also are enclosing the mate room to our sound room in the back of the sanctuary to make a room for moms to take their babies during service and still be able to see and hear what is going on. This room will also be a room in which brides can prepare without having to go outside after they finish dressing.
There has been some inconvenience during this construction, but the benefits will far outweigh the temporary trials.
I appreciate the input and direction of those who have helped to mold these ideas into a reality. Your visions will be a blessing to others as we move into the next twenty-five years.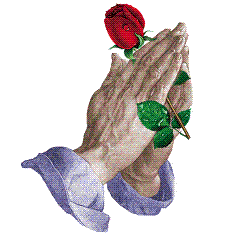 We Lift Up In Prayer
Please pray for Donna Smith who is having a very difficult time with her arthritis. Donna publishes the Victory Herald, a Christian on-line newsmagazine and it is getting increasingly hard for her to manage this.
Please remember Billy and Anne Vance and Carroll and Nadine Satterwhite as they travel back and forth to the mountain from Mississippi and Oklahoma, respectively.
Reta Scroggs will be having knee replacement surgery in June. Please keep her in your prayers.
Gary Martin, Billy Vance, DJ Eades, Tammy Ferber, and Nancy Donovan are recovering from surgery.
Pray for Blake Chapman and Robbie Collinsworth who are serving in the military.
Bill Wilson, Marcie Drye, Ina Martin, Dr. Berton Heleine, Flora "Bill" Clay, Myron Mann, Jim St.John, Joan Ray, Fern Bess, and Jim Thompson are dealing with heart problems.
Shirley Bell, Robert Steinmetz, Johnathan Steinmetz, Linda Chapman, Ken Bratwell, Agathy Gasaway, Sandy Burr, Gabriel Johnson, Cookie Larrick, James Meadows, Lisa Martin, Dianne Hall, Destiny McArt, Michael Johnson, Jo Woodson, Aubrey Bradbury, Ruth Follis, Al Bembry, Frances Cunningham, and Keith Pinson are battling serious health problems.
Cole Cody, Valery Jackson, Sherry Parks, Nancy Hubbard, Karen Rager, Vicki Branscum, Jeff Scaccia, Fred Steinmetz, Floyd Vance, Dale DeSpain, Gabby Smellmann, Dennis Stewart, Dena Murph, Jerry Elmore, Dr. Herbert Roland, Rev. Larry Hudson, D J Eades, Mary Hopson, Herb Huber, Dena Murph, Keith Rosenthal, Cathy Flowers, Evalee Hukill, Roy Castillion, Suzy Ward, Glen Brison, Teresa Schroepher, Garrett Hayden, and Sandra Dozier are battling cancer.
Tommie Adkins, Virgil Donovan, and Reta Scroggs are struggling with severe forms of arthritis.
Heavenly Father, we come to You seeking Your help for our friends, family, and for ourselves. We know, Lord, that you are the Great Physician and that through You all things are possible. We ask Lord, that you touch our bodies and heal them, that You give us comfort and peace, and we will be faithful to give You all glory. In Jesus' precious name, Amen.

Bible Trivia
Answers to last week's Bible Trivia
1. What neighboring country of Israel was descended from Jacob's hairy twin brother, Esau?
Edom (Genesis 25:30; 36:1); Edom was another name for Easu, just as Jacob's other name was Israel.
2. What nation was Milcom the god of?
Ammon (1 Kings 11:5)
3. The god Chemosh had child sacrifice as part of his worship. Solomon erected an altar for him, but Josiah tore it down. What nation worshiped him?
The Moabites (Numbers 21:29; 1 Kings 11:7; 2 Kings 23:13)
4. What pagan people captured the Ark of the Covenant from Israel?
The Philistines (1 Samuel 5)
5. Abraham's son by his concubine Keturah was the founder of what nomadic people?
The Midianites – the son was named Midian (Genesis 25).
This Week's Bible Trivia
1. In what country did Moses die?
2. Joshua, with God's help, defeated five kings of what nation?
3. What people could overpower Israel because of their advanced knowledge of metalworking?
4. What people did Joseph's brothers sell Joseph to?
5. What king of Israel had Ammonite women in his large harem?
Copied from the Whimsical Quizzical Bible Trivia Book
Written by J. Stephen Lang
Missionary Moment
"AMY JONES" is grateful for Southern Baptists' prayer support and for their gifts through the Cooperative Program and the Lottie Moon Christmas Offering®. This generous support has encouraged her as she works in a challenging field in the Middle East. For more than six years, Amy and her husband, "JUSTIN," have labored among these precious people and are seeing their openness to hearing about Jesus. One such example is "Amal," a single Christian mother who has led a difficult life. Beaten by her brothers, held at gunpoint by a neighbor, forced to leave her home twice due to war and struggling without a job, Amal has plodded on, encouraged by her friendship with the Joneses. In exchange for their help buying her groceries on occasion and studying the Bible with her, Amal has taught the Joneses to share their faith in Arabic. Thank God for this partnership. Pray for many others like Amal to find lasting peace in Christ. BIBLE REFERENCE: Acts 9:36
Copied from the Southern Baptist Convention Web site.
A Mother's Love
There are times when only a mother's love
Can understand our tears,
Can soothe our disappoints
And calm all of our fears.
There are times when only a mother's love
Can share the joy we feel
When something we've dreamed about
Quite suddenly is real.
There are times when only a mother's faith
Can help us on life's way
And inspire in us the confidence
We need from day to day.
For a mother's heart and a mother's faith
And a mother's steadfast love
Were fashioned by the angels
And sent from God above.
–Author Unknown