Petit Jean Baptist News

"Come to the Mountain for His Word"

November 2012



Coincidenceor Divine Planning?

Monday. November the 5th, we have two ladies having knees replaced in two separate hospitals in two different states. Now how strange could that be? Just the probabilities of such is as far apart as our chances of winning the lottery…maybe even less than winning the lottery in both states at the same time.

When we think of all the possibilities that the world would call coincidences, we find the process more than interesting. For example, think how God brought us across the path to our life's mate. Too, He led us down about a million other paths just to bring us to the place where we felt His presence.

To think there are millions, actually billions of people on this earth, yet He has time to think especially about us. Does that make you feel special? It ought to, for God loved us so much that He gave His only son, Jesus, that if we believe in Him we will not perish, but have everlasting life (John 3:16).

When we think about what God has done for us, it is easy to remember the words of the apostle Paul in Romans 8:28, "All things work together for good to them that love God and are called according to His purpose."

Rev. Bill Scroggs

---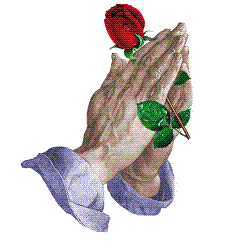 We Lift Up In Prayer

Reta Scroggs and Nadine Satterwhite will both have knee replacement surgery on Monday, November 5th. Please remember these ladies in your prayers.

Please keep the family of Barbara Zambrano in your prayers. Barbara went to be with her Lord on Sunday, October 14th.

Fil and Linda Chapman had to make the difficult decision to have their beloved pet, Rusty, put to sleep. Please keep them in your prayers.

Please be in prayer for Denise Robinson. Denise has been diagnosed with stage 3 breast cancer. She began chemo on October 15th, and will probably have to have surgery in the future. Please keep her doctors and the family in your prayers as well.

Pray for Donna Smith, who is preparing herself for a brain procedure to take care of some blockage in her brain. She is also suffering greatly with arthritis.

Pray for Blake Chapman and Robbie Collinsworth who are serving in the military.

Bill Wilson, Marcie Drye, Ina Martin, Dr. Berton Heleine, Flora "Bill" Clay, Myron Mann, Jim St.John, Joan Ray, Fern Bess, and Jim Thompson are dealing with heart problems.

Donna Smith, Shirley Bell, Robert Steinmetz, Johnathan Steinmetz, Linda Chapman, Ken Bratwell, Agathy Gasaway, Sandy Burr, Gabriel Johnson, Cookie Larrick, James Meadows, Lisa Martin, Dianne Hall, Destiny McArt, Michael Johnson, Jo Woodson, Aubrey Bradbury, Ruth Follis, Al Bembry, Frances Cunningham, and Keith Pinson are battling serious health problems.

Linda Elz, Betty Scroggs, Suzanne Earl, Cole Cody, Valery Jackson, Sherry Parks, Nancy Hubbard, Karen Rager, Vicki Branscum, Jeff Scaccia, Fred Steinmetz, Floyd Vance, Dale DeSpain, Gabby Smellmann, Dennis Stewart, Dena Murph, Jerry Elmore, Dr. Herbert Roland, Rev. Larry Hudson, D J Eades, Mary Hopson, Herb Huber, Dena Murph, Keith Rosenthal, Cathy Flowers, Evalee Hukill, Roy Castillion, Suzy Ward, Glen Brison, Teresa Schroepher, Garrett Hayden, and Sandra Dozier are battling cancer.

Tommie Adkins, Virgil Donovan, and Reta Scroggs are struggling with severe forms of arthritis.

Dear Lord, we come to You with thankful hearts, knowing that You are always there for us when we need you. Our prayer list seams to grow with each passing day with those who desperately need Your healing touch and Your arms of comfort and peace around them. Lord we lift these up to You with confidence that You hear our prayers and will answer. In Jesus' name we pray. Amen.
---

Mary Somers Ciskowski, daughter of Mr. and Mrs. Mark Fadgen of Southaven and Mr. and Mrs. Phillip Ciskowski of Cordova, TN, is the only girl from DeSoto Central Middle School or High School that qualified for and competed in the Mississippi High School State Swim Meet in Cleveland, MS, on November 3, 2012. Mary placed 5th in her race. Mary is an 8th grade student that qualified for the high school team, along with 8 high school boys. Mary also competed last year on DeSoto Central's inaugural year in swim competition while she was a 7th grader. She goes into state competition ranked 10th in the 500 Free and 12th in the 100 backstroke, no small feat for a middle school student. Mary gets lots of encouragement from her big brother, DeSoto Central High School junior, Harrison Ciskowski, who also swam at state. Harrison came in 2nd in his race. He is currently ranked 2nd in the state in the 100 fly and 7th in the 500 free. All eight high schools in DeSoto County have students who qualified to swim in the state swim meet.

Mary is the granddaughter of Mr. and Mrs. Billy Vance of Southaven and Mr. and Mrs. Jack Ciskowski of Ponca City, OK.

Harrison Ciskowski
---
There are no words that can express the appreciation I feel for all the cards, flowers, and prayers lifted up for me by my church family. I was so deeply touched by the outpouring of sympathy for me and my family and for the support as many of you traveled the long distance to attend the memorial service for my sister, Barbara. Thank you for being there when I needed you all most.
God Bless you all,
Jeanie Scroggs
---

Shane Atkinson
Casy Myers
Coe Wilson
Jennifer DeGroot


Dashing Through the Snow

The Rialto Players will be present "Dashing Through the Snow". The date is December 22. Who's checking into the Snowflake now? A feuding family? Oh, this won't be pretty!

The cast includes our own, Coe Wilson as Aunt Ennis. Coe has also appeared onstage at the Rialto as Ouiser in "Steel Magnolias" and as Cantakerous Aunt LaMerle in "Cake War". Coe, a professional artist, also painted the artwork used on the set of the Dowd home in "Harvey." Coe and her husband, Bill, have two grown sons.

Performance dates are Friday, November 16, Saturday, November 17, Friday, November 30, Saturday, December 1 (dinner – 5:30 p.m.), and Sunday, December 2. Friday and Saturday evening performances are at 7 and Sunday matinee is at 2.

You won't want to miss this performance, it is sure to be a hoot.
---

EH Club Meeting

Phyllis Adams and Linda Chapman put in long, long, hard hours making a rooster costume to fit Billy Vance, for a skit put on for the Conway County EH Fall Council meeting on Friday, October 26th. The meeting took place at First Baptist Church on Petit Jean. Billy once told Linda he would do anything for her. He was true to his word, a promise earning him the nickname "Rooster". Other performers in the skit were, Gina Sellers, Sandy Shaw, Fil Chapman, and Coe Wilson.

Billy "Rooster" Vance
Gina Sellers
Sandy Shaw
Fil Chapman
Coe Wilson
---
PJ EHC Raises $948 to Benefit PJVFD

The Petit Jean Extension Homemakers Club held its annual picnic on Friday, September 28. The Winthrop Rockefellar Institute's upper boathouse pavilion on was decorated for the fall season by the picnic committee: Jan Vannoy, Nancy Fitts, Gina Sellers and Cassandra Senter. The open potluck buffet table was laden with a huge spread of foods enjoyed by all.

Club president Ann Vance welcomed the group and asked Coe Wilson, walkathon chair, to report on the recent fundraiser. Coe said that more than $948 was raised to benefit the Petit Jean Volunteer Fire Department. Sixteen persons participated and Shane Engebrecht walked the farthest, 48 miles. Dot King raised the most money, $208, from those who sponsored her walks.

Billy Vance offered grace before the meal. Ann Vance commended the men who assist their wives with many of the club's projects. Three of them are official members of the club, and others are encouraged to join, also.

President, Ann Vance

Walkathon Chair, Coe Wilson

Jan Vannoy
Nancy Fitts
---

Bible Trivia

Answers to last week's Bible Trivia
1. What king was criticized by the prophet Isaiah for showing Judah's treasure to Babylonian ambassadors?

Hezekiah (2 Kings 20: 12-18)

2. Where was the first beauty contest in the Bible, and who won?

The one at the court of Persian ruler Ahasuerus; the winner was Ester (Ester 2)

3. Who rebuilt Babylon on a grand scale?

Nebuchadnezzar (David 4: 30)

4. What evil king of Israel rode into battle in a chariot but was fatally wounded by an Assyrian arrow?

Ahab (1 Kings 22: 34-38)

5. Who knelt toward Jerusalem and prayed, looking out of his eastern window in Babylon?

Daniel (6:10)

This Week's Bible Trivia

1. When the Assyrians deported the people of Israel, how many of the twelve original tribes were left?

2. What Persian queen upset the king and his aides by refusing to appear before them at their drunken banquet?

3. What nation had Nebo as one of its gods?

4. What king issued an edict ending the exile of the Jews?

5. What Babylonian king had a dream of a tree where every bird found shelter?

Copied from the Whimsical Quizzical Bible Trivia Book
Written by J. Stephen Lang
---
November Events Calendar

Sunday Schedule

Sunday School 9:30 a.m.
Morning Worship 10:30 a.m.
Choir Practice 5:00 p.m.
Evening Worship 6:00 p.m.

Wednesday Schedule
Bible Study 6:00 p.m.

Monthly Prayer Breakfast
Saturday, November 24 8:00 a.m.
---
November Birthdays

November 4 – Nancy Donovan
November 6 – Phyllis Adams
November 6 – Tommie Adkins
November 9 – Hylarie Privett
November 10 – Sandra Waller
November 11 – Emily Fletcher
November 12 – Maria Malham
November 14 – David Donovan
November 18 – Ted Penn
November 22 – Russell Tanner
November 30 – Tyler Trent
November Anniversaries

November 6 – Wayne and Phyllis Adams
November 25 – Henry and Kay Jones
---
Missionary Moment

Evangelizing Sri Lanka's poor

A worker in Sri Lanka tells the story of Luke, a former prisoner. When he was just a boy, Luke and several of his friends were collecting firewood on the streets. Their task seemed innocent enough to them, but they soon found themselves being arrested and charged as Tamil rebels. Luke's friends were executed in prison, and this was scheduled to be Luke's last day. The newspaper wrapped around his final meal contained a Bible verse. Luke read it and promised God his service if He would release him. Luke managed to escape and looked for believers nearby who would disciple him. Today he evangelizes Sri Lanka's poor. Many have heard Luke's witness and believe. Thank God for His mighty work! Thank Him for how He spared Luke to bear witness to so many in need of Him. Thank Him also for Cooperative Program and Lottie Moon Christmas Offering® gifts that enable this worker to tell Luke's and Jesus' story.
---
Lottie Moon Offering

Our Goal has been set for the Lottie Moon Christmas Offering for Foreign Missions. This year our goal is $2,000.00. Phyllis Adams, our WMU Leader, will be heading up this effort.

The theme this year is "BE His heart, His hands, His voice." The goal set by the Southern Baptist Convention's International Missions Board is $175 million dollars. Southern Baptist churches collect the Lottie Moon Christmas Offering for the sole purpose of supporting international missions. Every penny of the offering goes to the International Mission Board's overseas budget, thus supporting our missionaries and their work.