Petit Jean Baptist News
"Come to the Mountain for His Word"

Can You Trust God?
Can He Trust You?

Why do people resist surrendering themselves to Christ? For many, the reason is that they don't really trust God to handle their lives to their suiting. For example, a young lady stood talking to an evangelist on the subject of consecration, of giving herself wholly to God.

She said, "I dare not give myself wholly to the Lord, for fear He will send me out to China as a missionary."

The evangelist said, "If some cold, snowy morning a little bird should come, half-frozen, pecking at your window, and it would let you take it in and feed it, thereby putting itself entirely in your power, what would you do? Would you grip it in your hand and crush it? Or would you give it shelter, warmth, food, and care?"

A new light came into the girl's eyes. She said, "Oh, now I see, I see. I can trust God!"

Two years later, she again met the evangelist and reminded him of the incident. She told of how she had finally abandoned herself to God, and then her face lit up with a smile, and she said, "And do you know where God is going to let me serve Him?" Now there was a twinkle in her eye…"In China!"

The above copied story makes sense to me. I spent several months (or years) not contemplating whether God was trustworthy, but questioning, "Why would He want me?" It was the last week of August, the first week of September in 1988 that I came to the end of my questions and said, and "Ok."

I said, "Ok, if God wants me, He will open the doors and I will try to walk through them." I actually thought that would trump all my questions and I would get to sit back because surely He really didn't want or need me.

As God opened one door after another, no one was more surprised than I. Coming from the flat lands of Harrisburg, I never thought I would leave the mosquitoes that hovered over that area. Not only did I get to move to the hills of Batesville, the place we would choose to go to get away from it all, but also He moved back to the flat lands of Conway for other purposes.

From those moves, He allowed me to come to the mountaintop of Petit Jean. His purposes at every corner have not always been clear, but what a ride. Isaiah 55:8-9 tells us, "For My thoughts are not your thoughts, and your ways are not My ways." This is the LORD's declaration: "For as heaven is higher than earth, so My ways are higher than your ways."

Rev. Bill Scroggs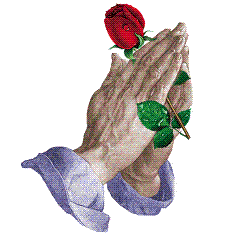 We Lift Up In Prayer
Betty Scroggs had her second treatment for liver cancer. She got a good report from the first treatment she had. There will be another one in about 5 weeks. Please pray for her and her husband, Jay.
Mike Martin, cousin of Bro. Bill and Doug Scroggs, was diagnosed this with a blood clot in his leg. Mike is Senior Adult Minister at Central Baptist Church in Jonesboro, Arkansas. Pray for Mike's healing and recovery, and pray for his wife, Margaret.
Joanna Wright, Liz Guess's sister, was in an accident and has broken ribs and her face has been almost destroyed. She is in intensive care in Oklahoma. On top of this, she was diagnosed with breast cancer earlier this year.
Donna Smith had brain scan on August 22nd and is suffering from a blood vessel having ruptured from blood work procedure. Her arm is ugly, swollen, and painful if I stretch any at all or lift anything.
Flora "Bill" Clay is scheduled to have heart surgery in October and her sister, Phyllis Adams, has asked that we remember her in our prayers as she prepared herself for this
Harrison Ciskowski, Reta Scroggs, and Tammy Ferber are recovering from surgery.
Pray for Blake Chapman and Robbie Collinsworth who are serving in the military.
Bill Wilson, Marcie Drye, Ina Martin, Dr. Berton Heleine, Flora "Bill" Clay, Myron Mann, Jim St.John, Joan Ray, Fern Bess, and Jim Thompson are dealing with heart problems.
Donna Smith, Shirley Bell, Robert Steinmetz, Johnathan Steinmetz, Linda Chapman, Ken Bratwell, Agathy Gasaway, Sandy Burr, Gabriel Johnson, Cookie Larrick, James Meadows, Lisa Martin, Dianne Hall, Destiny McArt, Michael Johnson, Jo Woodson, Aubrey Bradbury, Ruth Follis, Al Bembry, Frances Cunningham, and Keith Pinson are battling serious health problems.
Betty Scroggs, Cole Cody, Valery Jackson, Sherry Parks, Nancy Hubbard, Karen Rager, Vicki Branscum, Jeff Scaccia, Fred Steinmetz, Floyd Vance, Dale DeSpain, Gabby Smellmann, Dennis Stewart, Dena Murph, Jerry Elmore, Dr. Herbert Roland, Rev. Larry Hudson, D J Eades, Mary Hopson, Herb Huber, Dena Murph, Keith Rosenthal, Cathy Flowers, Evalee Hukill, Roy Castillion, Suzy Ward, Glen Brison, Teresa Schroepher, Garrett Hayden, and Sandra Dozier are battling cancer.
Tommie Adkins, Virgil Donovan, and Reta Scroggs are struggling with severe forms of arthritis.
Heavenly Father, we come to you with thankful hearts for answered prayers. We lift up to You those still in need of Your healing touch and comfort. We pray that You wrap Your arms around them and give them the peace they need. In Jesus' precious name we pray. Amen.

Bible Trivia
Answers to last week's Bible Trivia
1. Which of the four Gospels refers to Jerusalem as "the Holy City" (a name commonly used in the Old Testament)?
Matthew (4:5; 27:53), which is appropriate, since Matthew's is the most Jewish of the four Gospels.

2. Whose family went every year to Jerusalem to celebrate the Passover?
Jesus' (Luke 2:41)

3. Who led the Jewish group from Babylon to rebuild the temple in Jerusalem?
Zerubbabel (Ezra 5)

4. What notable building is lacking in the New Jerusalem?
The temple (Revelation 21); these is no temple because God himself is in the city.

5. Who took Jesus to a pinnacle of the temple in Jerusalem?
The devil (Matthew 4:5-7)
This Week's Bible Trivia

1. What evil queen was executed near Jerusalem's Horse Gate?

2. What kind of bird did Jesus compare to his love for Jerusalem?

3. Which prophet told the people of Jerusalem to cut off their hair as a sign the Lord had rejected them?

4. Where did Jesus weep over Jerusalem?

5. What pool in Jerusalem was the place where Jesus cured a man born blind?
Copied from the Whimsical Quizzical Bible Trivia Book
Written by J. Stephen Lang
Missionary Moment
North American missionary JIM HASKELL serves as church planting strategist for Urban Atlanta Church Planting. He is actively leading the effort to plant new, relevant churches in the urban city core of Atlanta, which in the last 40 years, has seen a 25 percent population increase, but a drastic decline in Baptist churches. Your prayers and your continued support of the Cooperative Program and the Annie Armstrong Easter Offering® are helping Jim reach multiple generations of diverse people groups in Atlanta. Set aside some time today to pray for Jim, his wife, LINDA, and the church planters Jim works with who are called to help transform urban neighborhoods with the love of Christ.
STATEMENT: Luke 12:20-31 – Jesus told about a rich farmer who kept an abundant harvest for his own selfish use. Without a thought of giving thanks or giving to help others, he built larger barns. Giving helps free us from such selfishness.

Copied from the Southern Baptist Convention Web site.
Mountain Top Mission Day
As a tribute to Dixie Jackson we are organizing a mission workday on the mountain. We are offering a helping hand to our neighbors.

If you can help and want to participate please place your name on the list in the hallway past the piano.

Date Saturday, September 29th, after breakfast mmmmm. Work 9:30-12:30, with a quick lunch back at the church to finalize our day, MMMMM.

SERVE THE LORD WITH GLADNESS!!!
Dixie Jackson Offering Kickoff

Rev. Tim Wicker, member of the Mission Ministries Team of the Southern Baptist Convention, will be our guest speaker on Sunday, September 23rd in celebration of our Dixie Jackson Offering for State Missions. The theme of this year's effort is "Today Matters" and our goal is $1,000.
Harrison Ciskowski
Harrison Ciskowski, who just recently had heart surgery to correct Wolf Parkerson White, is recovering and doing better than could be hoped. His surgery was in July and at the end of August he not only won three swim events in a Tunica swim meet, but, shattered the record for the event he set earlier. Harrison was also instrumental in getting his team a second place in a relay event.

Harrison is the grandson of Billy and Ann Vance.

Pictured: Harrison is the young man in the bottom left corner of the picture. His mother, Melissa is standing just behind the coach.



Abby Leigh-Anne Shrewsbury
Abby Shrewsbury, the granddaughter of Wayne and Phyllis Adams, is a sophomore at Benton High School. Abby has been taking horseback riding lessons for six years now, and is training her horse, Titan, a registered Obero Paint, to barrel race, pole bend, key hole, and other competitive rodeo riding events. They have participated in several horse shows and will ready by next summer for competition.
Abby is a member of Saline County Riding Club, and will be riding with the Lonoke Riding Club during the winter months.

Pictured: Abby Shrewsbury and Titan


"EH Walkathon Kickoff"
The Petit Jean Mountain Extension Homemakers Club (PJM EH) hosted its first "walkathon" early Saturday morning, September 1, to raise money for our Petit Jean Mountain Voluntary Fire Department. We were delighted to have 12 volunteers meet at the Petit Jean State Park Visitor Center September 1st at 8:00 a.m. for this kick-off rally.
In fact, the PJM EH is proud to be the first organized group to use the new CCC Hiking Trail, just completed by Crow Paving of Morrilton under the direction of Arkansas State Parks. This 1.5-mile long trail provides a refreshing "back-to-nature" experience for walkers and bicycles along a smoothly paved asphalt walkway.
The group walked the beautiful trail from near the Visitor Center westward to Mather Lodge, then back again after a brief refreshment break at the Lodge restaurant. It was a gorgeous morning for the walk and everyone enjoyed visiting with each other and walking the exquisite trail thru the woods.
We want to remind everyone that this was only the FIRST such activity and that the PJM EH walkathon continues from September 1 through 22 and members as well as volunteers are invited to continue adding miles to their totals, with funds going to specific projects at the PJM Volunteer Fire Department.
A member or volunteer need only to have someone (family member, business, friend) agree to "sponsor" them for a certain amount per mile or per hour. Each volunteer keeps a record of any type of exercise you may do for the 22 days and then pools their funds with other PJM EH members' money at the end to help support our Volunteer Fire Department. This fundraiser will help in reaching our goal for the purchase of a Thermal Imaging Device for our fire department. These devices start at $15,000.00 and the PJM fire department has saved $6000.00 towards the purchase of this device; additionally, the fire department is applying for a grant specifically for this equipment.. Our donations will make this happen.
The PJM EH has made procuring this Thermal Imaging Device our project for the year 2012.
Anyone interested in joining to help raise money should contact Ann Vance, president of the PJM EH club.

Group photo: back left to right: Bill Vance, Carrie Scott, Sandy Shaw, Gina Sellers, Shane Engebrecht, Cassandra Senter:
Front row left to right: Ann Vance, Dot King, Linda Jones, and Amalie Koenig (not pictured: Patsy Sherrod and Nelda Huff)
September Events Calendar
Sunday Schedule
Sunday School 9:30 a.m.
Morning Worship 10:30 a.m.
Choir Practice 5:00 p.m.
Evening Worship 6:00 p.m.
Wednesday Schedule
Bible Study 6:00 p.m.
Monthly Prayer Breakfast
Saturday, September 29 8:00 a.m.
September Birthdays
September 1 Jaycee Broege
September 11 Barbara Scott
September 13 Harley Mills Swain
September 17 Tyler Glover
September 18 Tyler Turner
September 24 Susan Scroggs Brewer
September 26 Donna Diffrient
September 28 Karen Adams Payne
September Anniversaries
September 1 Carroll and Nadine Satterwhite
September 2 Lane and Susan Brewer
September 7 Billy and Ann Vance
September 9 Shane and Rachel Engebrecht