Petit Jean Baptist News
"Come to the Mountain for His Word"
---

April Showers….

The first day of the month of April started off with rain, and it has at least sprinkled a little each day. Mom always used to tell us, "When it rains on the first of the month, it will rain for 15 days that month."
Now whether or not that has anything to do with it or not, many times that usually happens. Because of the dry springs we have had for the past couple of years, I think most of us are welcoming the rain.
I am especially glad as I see the springs coming down the side of the mountain. It thrills me to see those springs because I know the water comes up from the ground to overflow out the sides and top of the mountain, filling the ponds, lakes, and creeks.
I like seeing how much water flows over the dams and down the face of the mountain. God has placed them on the mountain to make us think about all the wonderful things He puts out there for us to see.
These spring rains not only fill the springs, wells, ponds, and other watering holes, but also they give a drink to the wild flowers, grass, and other plants on the mountain.
Drink in all the beauty God has placed in front of you this month, and then give thanks and praise to Him. The writer of Psalm 34:8 gives this advice: "O taste and see that the LORD is good: blessed is the man that trusteth in him."

Rev. Bill Scroggs
---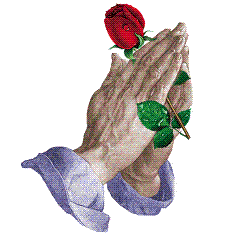 We Lift Up In Prayer
Virginia Hill has been fighting cancer for a very long time and has now been put on hospice care.
Abby Shrewsbury has been very ill for a long time. Please keep her in your prayers.
Wilber Arnn has just learned he has cancer. He has a mass on his lungs which is pressing against his heart, and also has cancer of the liver. Doctors are working to determine if he is strong enough to under surgery to remove the mass on his lungs. Please pray for his wife, Faye, and his doctors as they minister to him.
Carelton Keith Crawford passed away in March; please remember his family in your prayers.
Blake Chapman and Robbie Collinsworth are serving in the military.
Fern Bess, Flora "Bill" Clay, Marcie Drye, Myron Mann, Ina Martin, Jim St.John, Jim Thompson, Floyd Vance, and Bill Wilson are dealing with heart problems.
Shirley Bell, Al Bembry, Aubrey Bradbury, Ken Bratwell, Sandy Burr, Linda and Phil Chapman, Frances Cunningham, Ruth Follis, Agatha and Lonnie Gasaway, Dianne Hall, Gabriel Johnson, Michael Johnson, Cookie Larrick, Lisa Martin, Destiny McArt, James Meadows, Buddy Sherman, Johnathan Steinmetz, Robert Steinmetz, and Jo Woodson are battling serious health problems.
Vicki Branscum, Glen Brison, Roy Castillion, Cole Cody, Dale DeSpain, Sandra Dozier, D J Eades, Suzanne Earl, Jerry Elmore, Linda Elz, Cathy Flowers, Garrett Hayden, Mary Hopson, Nancy Hubbard, Herb Huber, Rev. Larry Hudson, Evalee Hukill, Dena Murph, Sherry Parks, Denise Robinson, Dr. Herbert Roland, Keith Rosenthal, Jeff Scaccia, Teresa Schroepher, Betty Scroggs, Gabby Smellmann, Fred Steinmetz, Dennis Stewart, and Suzy Ward are battling cancer.
Tommie Adkins, Virgil Donovan, and Reta Scroggs are struggling with severe forms of arthritis.
Merciful Heavenly Father, we come to You with thankful hearts for all the many ways in which You bless our lives each day. We pray that you touch the lives of those on this prayer list and minister to them as only You know how. In Jesus' name we pray. Amen.
---

Bible Trivia

Answers to Last Week's Bible Trivia

1. What four faithful young men refused to eat the rich foods of the king of Babylon?

Daniel, Shadrach, Meshach, and Abendnego (Daniel 1:3-16)

2. What festival was to be a memorial of the Jews' salvation from the wicked Persian Haman?

Purim (Ester 9: 28), which is still a major holiday for Jews

3. What king of Israel paid tribute money to King Shalmaneser of Assyria?

Hoseah (2 Kings 17: 3-4)

4. What Hebrew patriarch was originally from Babylon?

Abraham, who was from "Ur of the Chaldees" (Genesis 11: 28); Ur was in the area that was considered (later) a part of the Babylonian empire.

5. Who prophesied that Assyria would become a desolate roosting place for all sorts of strange night birds?

Zephaniah (2:14)

This Week's Bible Trivia

1. What evil king of Judah was humbled and repentant after being taken to Babylon in chains?
2. What king removed the gold from the doors of the temple and gave it to the king of Assyria?
3. What king of Persia issued the decree that the people of Judah could rebuild their temple?
4. What upright young man was made ruler over the whole province of Babylon?
5. What Babylonian king caused famine in Jerusalem?

Copied from the Whimsical Quizzical Bible Trivia Book
Written by J. Stephen Lang
---

Chase Satterwhite, the grandson of Carroll and Nadine Satterwhite, won a blue ribbon for his painting of a horse and rider. Chase is a senior in high school at Springer, Oklahoma this year. Congratulations Chase!!
---
Annie Armstrong Easter Offering

We have concluded our Annie Armstrong Easter Offering for North American Missions on a strong note. Our goal of $1,400 was not only met, but exceeded. This year we are sending to the Southern Baptist State Convention, $5,285.96 for this mission effort.

---

Special Thank You

We want to send a very special Thank-you to Nolan and Wanda Owen, who came to Petit Jean to help with the Easter Cantata and ended up helping paint and organize the Sunday School Rooms.
Thank you both, for ALL you do!!
---
FIFTH SUNDAY SINGING

March 31, we enjoyed our Fifth Sunday Singing. It was a wonderful time of singing and worshiping the Lord in song. A special treat was Mrs. Linda Chapman, telling us stories about preachers' kids and their antics. Following the service, the congregation gathered in the fellowship hall for desserts and coffee.
---
Missionary Moment

CHET CANTRELL and his wife, MICHELLE, work with at-risk children at the Christian Activities Center (CAC) in East St. Louis, Illinois. They offer homework help, a computer lab, camps, Bible study and more. They minister to at least 500 regular attenders every week and have helped more than 100 kids go to college. Many lives and destinies have been changed through the work of these missionaries, the staff and volunteers at CAC. This work would not be possible without the support of the Cooperative Program and other partners. Please pray for continued support and for the children and families in East St. Louis who so desperately need Jesus.
---
April Events Calendar

Sunday Schedule

Sunday School 9:30 a.m.
Morning Worship 10:30 a.m.
Choir Practice 5:00 p.m.
Evening Worship 6:00 p.m.
Wednesday Schedule

Bible Study 6:00 p.m.
Monthly Prayer Breakfast
Saturday, April 27 8:00 a.m.
April Birthdays
April 4 Jacob Tony
April 4 Harry Diffrient
April 4 Racheal Adams
April 8 Jeanie Scroggs
April 9 D.J. Donovan
April 13 Wendy Bertram
April 15 Sammy Jones
April 20 Annie Rozvika
April 23 Rhonda Broege
April 24 Jan Martin
April Anniversaries
April 20 Jerry and Cindy Trent
April 27 Russell and Gail Tanner
---
AIN'T
He was just a little boy,
On a week's first day.
Wandering home from Bible school,
And dawdling on the way.
He scuffed his shoes into the grass;
He even found a caterpillar.
He found a fluffy milkweed pod,
And blew out all the 'filler.'
A bird's nest in a tree overhead,
So wisely placed up so high..
Was just another wonder,
That caught his eager eye.
A neighbor watched his zigzag course,
And hailed him from the lawn;
Asked him where he'd been that day
And what was going on.
'I've been to Bible School ,'
He said and turned a piece of sod.
He picked up a wiggly worm replying,
'I've learned a lot about God.'
'M'm, very fine way,' the neighbor said,
'for a boy to spend his time.'
'If you'll tell me where God is,
I'll give you a brand new dime.'
Quick as a flash the answer came!
Nor were his accents faint.
'I'll give you a dollar, Mister,
If you can tell me where God ain't.'