Petit Jean Baptist News
"Come to the Mountain for His Word"
---


From the Desk of
Bro. Bill Scroggs
How Many…

At some point in the last year, Reta came up with a number that represents a huge number. The number is a hundred-million-thousand which represents a measure of security.

In the past few years our country's debt has spiraled into the trillions which means we will soon have to be thinking and speaking of increasingly larger and larger numbers. Also in light if the increasing numbers of people in our world who need to know Jesus we will hear larger and larger numbers of mission dollars.

Sunday morning I noticed something on the parking lot at church. There were billions of seeds on the parking lot from the sweet gum tree. As I swept them to the side I thought about how many there were. There were many more than I had ever seen in a pile before. Perhaps there were a hundred-million-thousand.

One thing we see in nature is that God protects His plants and animals as well as us children of His. When the winters are going to be harsh, animals grow thicker coats to protect them from the cold. When plants are distressed by drought or impending challenges, they tend to produce more fruit to produce more seeds.

As I looked at the harvest of seeds I thought about the great need of a harvest of souls in our world. Our world is distressed by sin and the answer is Jesus, the light of the world.

There are over 7 billion people in the world today. Over 313.9 folks live in the United States. According to several censuses approximately over 50 percent in our country are going to sleep tonight without a relationship with God, and those numbers are even worse throughout the world.

Jesus reminded us in Luke 10:2, "The harvest truly is great, but the laborers are few: pray ye therefore the Lord of the harvest, that he would send forth laborers into his harvest."

Let us see the need and pray for the resources; both dollars and laborers.
---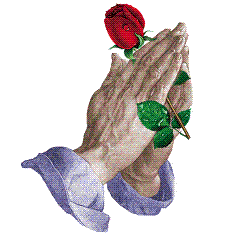 We Lift Up In Prayer

Be in prayer for Kayla Collinsworth. Kayla is still dealing with complications she had following the delivery of her baby girl, Amelia.

Blake Chapman and Robbie Collinsworth are serving in the military.

Fern Bess, Flora "Bill" Clay, Myron Mann, Ina Martin, Jim St. John, Jim Thompson, Lloyd Vance, and Bill Wilson are dealing with heart problems.

Shirley Bell, Al Bembry, Ray Bertram, Aubrey Bradbury, Ken Bratwell, Sandy Burr, Phil Chapman, Frances Cunningham, Keith Duncan, Ruth Follis, Agatha and Lonnie Gasaway, Dianne Hall, Gabriel Johnson, Michael Johnson, Cookie Larrick, Lisa Martin, Destiny McArt, James Meadows, Buddy Sherman, Johnathan Steinmetz, Robert Steinmetz, and Jo Woodson are battling serious health problems.

Vicki Branscum, Glen Brison, Roy Castillion, Linda Chapman, Cole Cody, Dale DeSpain, Sandra Dozier, D J Eades, Suzanne Earl, Jerry Elmore, Linda Elz, Cathy Flowers, Ed Garrett, Garrett Hayden, Mary Hopson, Buddy Hoezleman, Nancy Hubbard, Herb Huber, Rev. Larry Hudson, Evalee Hukill, Lambert West, Dena Murph, Sherry Parks, Denise Robinson, Dr. Herbert Roland, Keith Rosenthal, Jeff Scaccia, Teresa Schroepher, Betty Scroggs, Gabby Smellmann, Fred Steinmetz, Dennis Stewart, Bill David Walker, and Suzy Ward are battling cancer.

Tommie Adkins, Virgil Donovan, and Reta Scroggs are struggling with severe forms of arthritis.

Dear Lord, we come to You prayerful asking for Your healing touch on our friends and family who are suffering from illness and disease. We pray for Your comforting touch on them and a peace that only You can give them. In Jesus' precious name we pray, Amen.
---
Missionary Moment

A woman from Sri Lanka was only 5 years old when her teacher told her class Jesus had died on the cross for their sins. She cried for a week. From that time on, Jesus Christ had her heart. Though her Buddhist mother continued to take her to the temple, she belonged to Jesus. She heard Him speak to her throughout her life, and she sought to listen and obey. Today she is the mother of three young men. She has sought diligently to teach them about the way, the truth and the life. Missionaries in South Asia are grateful to work beside Christians, like this woman, who are raising a new generation of believers.
---
Lottie Moon Christmas Offering
The 2013 theme for the Lottie Moon Christmas Offering is "Totally His … heart, hands, voice," based on Matthew 22:36-39. Totally committed to God, first to love Him, then love others. No less than all of our heart, soul and mind is what's required of us as believers in Christ. All believers, all of the church, all Southern Baptists – totally His.

This year Petit Jean Baptist Church has set a goal of $2,000.00 for this offering for foreign missions. Please be in prayer for our missionaries and for how you can help through your gifts.
---

Answers to last week's Bible Trivia
1. What Roman gods are mentioned in the New Testament?
Jupiter and Mercury (Acts 14: 12) AND Diana (Acts 19: 24) (These are the Roman names. Some translations of the Bible use the Greek names for these gods: Zeus, Hermes, and Artemis.)

2. When Paul preached in Athens, his audience included people who followed two popular philosophies in the Roman Empire. What were the two?
Stoics and Epicureans (Acts 17: 18)

3. Which apostle was chained to a praetorian guard?
Paul (Acts 28: 16, 20)

4. Who spoke of "twelve legions of angels"?
Jesus (Matthew 26: 53)

5. Which epistle mentions that some of the early Christians were in fact slaves?
Philippians (4: 22)


This Week's Bible Trivia
1. What did Moses toss into the air to create the plague of boils on the Egyptians?

2. What caused Jeroboam to leave Egypt and return to Israel, where he became a king?

3. What son of Noah were the Egyptians descended from?

4. When hail fell on Egypt, what was the only region not affected?

5. What pagan king taunted the Israelites for believing the Egyptians would aid them?

Copied from the Whimsical Quizzical Bible Trivia Book
Written by J. Stephen Lang
---
December Events Calendar
Sunday Schedule

Sunday School 9:30 a.m.
Morning Worship 10:30 a.m.
Choir Practice 5:00 p.m.
Evening Worship 6:00 p.m.

Wednesday Schedule

Bible Study 6:00 p.m.

Monthly Prayer Breakfast

Saturday, December 28 8:00 a.m.
---
December Anniversaries

December 19 Robbie and Kayla Collinsworth

December Birthdays

December 2 Courtney Scroggs
December 5 Diann Hale
December 5 Lester Allen
December 7 Derek Neeley
December 7 Jerry Scott
December 7 Lonnie Gasaway
December 7 Jane Shirley
December 8 Beverly McNeece
December 17 Emily Trent
December 20 Nancy Fitts
December 20 Tausha Privett
December 24 Billy Vance
December 25 John Walpole
December 25 Jerry Trent
December 27 Evalee Hukill
December 27 Doyle Laxton
December 28 Payton Scroggs
December 31 Justin Turner