Petit Jean Baptist News
"Come to the Mountain for His Word"
---

Reasons For Celebration

February is a month of celebration! On the first we have two birthdays; Matthew Rager and Ann Vance will share a birthday. There must be something in common as these two are both very live wires.

On the second we have two classy ladies sharing a birthday: my mom, (Betty Scroggs) and Debbie Shrewsbury. They will also be celebrating National Ground Hog Day!

This is certainly a milestone to celebrate with Mom, as she has battled through a year of treatments for cancer and so far definitely has a reason to celebrate as it looks like the victory is being won by prayer and the treatments.

Dad celebrates his birthday on the 13th and then rolls right in to Valentine's Day on the 14th. Then on the 20th Shane Engebrecht gets to add another year to his age. Gail Tanner gets to celebrate on the 21st and Virgil Donovan tacks on another year on the 23rd.

Then just before the month ends, we join Clark and Rhonda Broege celebrating their anniversary.

For a short month we have several reasons already to rejoice. I will choose to Praise God all month and give thanks for each milestone.

The writer of Psalms 118:24 reminds us, "This is the day which the LORD hath made; we will rejoice and be glad in it."

Rev. Bill Scroggs
---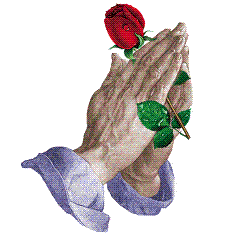 We Lift Up In Prayer

Please remember the family of Alline Simmons in your prayers. Alline passed away a few weeks ago.

Jack Patterson had surgery on his shoulder in January. As soon as he is able, he is to have surgery on the other shoulder. Please keep him and Nita Patterson, his wife, in your prayers.

Aubree Shaw, Donna Smith, Reta Scroggs, and Reba Boatright, and Nadine Satterwhite are all recovering from surgery.

Blake Chapman and Robbie Collinsworth are serving in the military.

Bill Wilson, Marcie Drye, Ina Martin, Flora "Bill" Clay, Myron Mann, Jim St.John, Fern Bess, and Jim Thompson are dealing with heart problems.

Shirley Bell, Robert Steinmetz, Johnathan Steinmetz, Linda and Phil Chapman, Ken Bratwell, Agatha and Lonnie Gasaway, Sandy Burr, Gabriel Johnson, Cookie Larrick, James Meadows, Lisa Martin, Dianne Hall, Destiny McArt, Michael Johnson, Jo Woodson, Aubrey Bradbury, Ruth Follis, Al Bembry, Frances Cunningham, and are battling serious health problems.

Betty Scroggs, Denise Robinson, Linda Elz, Suzanne Earl, Cole Cody, Sherry Parks, Nancy Hubbard, Karen Rager, Vicki Branscum, Jeff Scaccia, Fred Steinmetz, Floyd Vance, Dale DeSpain, Gabby Smellmann, Dennis Stewart, Dena Murph, Jerry Elmore, Dr. Herbert Roland, Rev. Larry Hudson, D J Eades, Mary Hopson, Herb Huber, Dena Murph, Keith Rosenthal, Cathy Flowers, Evalee Hukill, Roy Castillion, Suzy Ward, Glen Brison, Teresa Schroepher, Garrett Hayden, and Sandra Dozier are battling cancer.

Tommie Adkins, Virgil Donovan, and Reta Scroggs are struggling with severe forms of arthritis.

Heavenly Father, we come to You seeking Your healing touch for our friends and families. Wrap Your loving arms around them and give them the comfort and peace they need to make it through their difficulties. In Jesus' precious name we pray. Amen.
---

Bible Trivia

Answers to last week's Bible Trivia

1. What great city does Isaiah predict will become like a helpless widow?
Babylon (Isaiah 47: 8-9)

2. Who taxed the Israelites in order to pay off Pul, the king of Assyria?
King Menahem (2 Kings 15: 19-20)

3. After the death of the sinister Persian Prime Minister Haman, who received the Persian king's signet ring?
Mordecai, Esther's kinsman (Ester 8: 2-13)

4. What king of Assyria sent foreigners to settle in Israel after the Israelites had been taken away to exile?
Esar-haddon (Ezra 4: 2)

5. What city in Revelation was seen as a place that would never again hear the voices of brides and grooms?
Babylon (Revelation 18: 23)

This Week's Bible Trivia

1. What Assyrian field commander tried to intimidate King Hezekiah by speaking propaganda to the people of Jerusalem?

2. When the Jews were allowed to defend themselves against the Persians, how many Persians were killed?

3. Who plotted to have the entire Hebrew nation completely exterminated?

4. What king of Judah was blinded and taken away in chains to Babylon?

5. Nehemiah waited until this Persian king was softened up with wine before he asked the king to let the Jews return to their homeland. Who was the king?

Copied from the Whimsical Quizzical Bible Trivia Book
Written by J. Stephen Lang

---
Fundraiser for Fire Department

Friday, March 8, is the date set for the fundraiser benefitting the Petit Jean Volunteer Fire Department. The fundraiser begins at 5:00 p.m. with a chili supper. Cornbread and pie will also be served. A kids menu of mac and cheese and chicken nuggets will also be served.

There will be a silent auction with all proceeds going to the fire department. You won't want to miss the good food and wonderful fellowship, all while helping out the volunteer department raise funds to purchase lifesaving equipment.
---
Garden Club Plant Sale

Members of the Garden Club will be having their annual plant sale Thursday and Friday, April 12 – 13. This will be a great time to get those plants for your spring planting. The ladies of the Garden Club always put together beautiful potted plants with a variety of plants that look wonderful. The ladies are very knowledgeable if you need to know what kinds of plants do well in a particular area of your garden. The sale is located at the Fullerton Center on the campus of the Southern Christian Home.

For more information, contact any member of the club.
---
Book Sale

Morrilton's Big Book Sale, sponsored by the Friends of the Library in support of the Conway County Library, will begin the afternoon of Sunday, April 14th at the Fullerton Center, same place as the Garden Club Plant Sale. This is one of the fundraisers for the library.

Neil and Jan Vannoy have asked that you gather up any books that you would like to donate. If you need help to handle big boxes of books, you can call them at 727-5484 and Neil will come to your house to pick them up, and store them in his big storage building until time for the sale. Another option would be to take them directly to the library at 101 West Church, and they will store them in their new storage building (recently purchased by the Friends of the Library). Or, you can simply hold them yourself to deliver to the sale site just before the sale.

This will be a great time to purchase any books you would like to read and help the Conway County Library at the same time.
---

Monthly Prayer Breakfast

The First Baptist Church of Petit Jean's January Monthly Prayer Breakfast was host to the Pastors of the Conway Perry Baptist Association. Over thirty people (Pastors, church members, and friends) were served a delicious breakfast of bacon, sausage, eggs, and gravy prepared by Bro. Bill Scroggs. Rhonda Broege came early and made wonderful homemade biscuits. Coe Wilson brought grits, a favorite of many, and Gina Sellers brought an awesome mixed fruit cobbler. Kay Jones, not to be out done, brought some to die for muffins. Phyllis Adams, brought fresh fruit which rounded out the spectacular meal.

Bro. Bill brought a devotional from the Psalms after which the pastors adjourned for a brief meeting.
---
Missionary Moment

I'm in a battle," missionary HAROLD JOHNSON says. "I need prayer 24/7." Czech Republic is one of the most secular countries in Europe, with 60 percent of its population claiming no religion at all. Most Czech people who have been exposed to church have heard about it in a negative context, he says. "We find that Czechs have less of a problem with Jesus than they do with the Church." So Harold and his national church partners find ways to engage people outside of the church. They have picnics, go on hikes and have cookouts. "We want to get into their culture instead of inviting them into ours," Harold says. Thank you for joining Harold in the work of bringing the Gospel to Europe.

---

February Events Calendar

Sunday Schedule
Sunday School 9:30 a.m.
Morning Worship 10:30 a.m.
Choir Practice 5:00 p.m.
Evening Worship 6:00 p.m.

Wednesday Schedule
Bible Study 6:00 p.m.

Monthly Prayer Breakfast
Saturday, February 23 8:00 a.m.

---

February Birthdays

February 1 Anne Vance
February 1 Matthew Rager
February 2 Betty Scroggs
February 2 Debbie Shrewsbury
February 13 Jay Scroggs
February 20 Shane Engebrecht
February 21 Gail Tanner
February 23 Virgil Donovan

February Anniversaries

February 27 Rhonda and Clark Broege
---
Wash Day

Monday: WashDay
Lord, help me wash away all my selfishness and vanity, so I may serve you with perfect humility through the week ahead.

Tuesday: Ironing Day
Dear Lord, help me iron out all the wrinkles of prejudice I have collected through the years so that I may see the beauty in others.

Wednesday: Mending Day
O God, help me mend my ways so I will not set a bad example for others.

Thursday: Cleaning Day
Lord Jesus, help me to dust out all the many faults I have been hiding in the secret corners of my heart.

Friday: Shopping Day
O God, give me the grace to shop wisely so I may purchase eternal happiness for myself and all others in need of love.

Saturday: Cooking Day
Help me, my Savior, to brew a big kettle of brotherly love and serve it with clean, sweet bread of human kindness.

Sunday: The Lord's Day
O God, I have prepared my house for you. Please come into my heart so I may spend the day and the rest of my life in your presence.
******************************************************

Jesus is Love
"Be kinder than necessary, for everyone you meet is fighting some kind of battle." And maybe more than one! And remember To Fully Rely on God!