Petit Jean Baptist News
"Come to the Mountain for His Word"
---

JANUARY 2013


---

Happy New Year!
What a blessing to serve here at First Baptist Church Petit Jean! Just when we think it can't be any better, God has a way of showing us the other side.

We finished the fall with a great Dixie Jackson State Missions Offering. During the same time frame, we collected a respectable amount of school supplies for the Arkansas Baptist State Children's Home at Monticello . At Thanksgiving, not only did we receive an offering for the Children's Home, but also we collected Mac and Cheese for the Conway County Care Center as a means of helping the Oppelo First Baptist with food for the food distribution in our county.

After our being obedient in these efforts, Phyllis Adams timidly suggested we set our Lottie Moon Christmas offering at $2000. Most of us shared her sentiments. After all, our few had already been called on to give sacrificially and had responded in a mighty way.

In just a couple of weeks, our goal was broken and then shattered to $4100. Amazingly, on the last Sunday of the year, we saw the goal obliterated as our total exceeded $6500.

All I can say is Praise The Lord and Thank You to both our members and others who gave that we might see the hand of God at work. I say Thank You for letting me serve here with you to be a part of this.

What does God want to show us this year? What can I do to accomplish His will here this year? An appropriate question would be for us to ask this question as the apostle Paul did in Acts 9:6, "Lord, what wilt thou have me to do?"

Rev. Bill Scroggs

---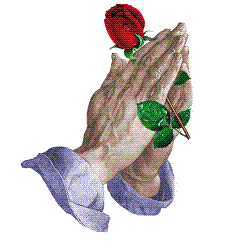 We Lift Up In Prayer

Aubree Shaw had rib expansion surgery on January 2nd. Aubree is the 8th month-old daughter of Derrick and Audra Shaw. Her grandparents are Rick and Deb Shaw. She is stable and doing well. Aubree has been moved to ICU. The next few days are critical for her recovery. Please be in prayer for this beautiful baby girl and her family.

Please be in prayer for the family of Jack C. Robinson, of Fairfield Bay, who died late New Year's Eve with a massive heart attack. Jack's wife, Denise, is a dear and long time friend of Gina Sellers. Please lift up this family and their friends in your prayers. Pray also for Gina who will be spending time with Denise next week. Pray God gives her words of comfort and peace for her friend.

Donna Smith, Reta Scroggs, and Reba Boatright, and Nadine Satterwhite are all recovering from surgery.

Blake Chapman and Robbie Collinsworth are serving in the military.

Marcie Drye, Ina Martin, Flora "Bill" Clay, Myron Mann, Fern Bess, and Jim Thompson are dealing with heart problems.

Donna Smith, Shirley Bell, Robert Steinmetz, Johnathan Steinmetz, Linda and Phil Chapman, Ken Bratwell, Agathy and Lonnie Gasaway, Sandy Burr, Gabriel Johnson, Cookie Larrick, James Meadows, Lisa Martin, Dianne Hall, Destiny McArt, Michael Johnson, Jo Woodson, Aubrey Bradbury, Ruth Follis, Al Bembry, and Frances Cunningham, are battling serious health problems.

Betty Scroggs, Denise Robinson, Linda Elz, Suzanne Earl, Cole Cody, Sherry Parks, Nancy Hubbard, Karen Rager, Vicki Branscum, Jeff Scaccia, Fred Steinmetz, Floyd Vance, Dale DeSpain, Gabby Smellmann, Dennis Stewart, Dena Murph, Jerry Elmore, Dr. Herbert Roland, Rev. Larry Hudson, D J Eades, Mary Hopson, Herb Huber, Dena Murph, Keith Rosenthal, Cathy Flowers, Evalee Hukill, Roy Castillion, Suzy Ward, Glen Brison, Teresa Schroepher, Garrett Hayden, and Sandra Dozier are battling cancer.

Tommie Adkins, Virgil Donovan, and Reta Scroggs are struggling with severe forms of arthritis.

Dear Lord, our prayer needs just seem to get longer, proving just how much we depend on You to comfort and heal our friends and family. We come, bowing to Your divine will, knowing that You are in control. Watch over them, wrap them in Your loving arms and give them the peace they need. In Jesus' name we pray, Amen.
---
Thank You!

Reta and I want to thank you for the gift at CHRISTmas time. You folks are always so good to remember and make us feel a part of the 'Family' here at First Baptist Church Petit Jean. The gift is a blessing we will / have been able to use but you in our life is a blessing in itself. We are always blessed to have you as a part of our family. Again, Thank you for the gift and thank you for being you all year long. We love you all.

Bro Bill and Reta

---

Dear Petit Jean First Baptist Church
It has been nearly a year since I moved north to Indiana. I have spent most of that year in school going to ITT Tech. I am doing well in my classes due in no small part to all of your prayers! It's taken a little bit of getting used to the big city, but I think I'm managing. I still get the funny look for the accent every now and then. The summer was almost as rough here as it was in Arkansas. Everyone here kept assuring me that it wasn't normal; that it's usually cooler. The winter hasn't been bad here. I was still on the mountain for the big blizzard and missed the foot of snow we got in Indy. I miss you all very much. After so much traveling, from California to Afghanistan and everywhere in between, there's not a place that feels so much like home than in the church on the mountain.

Sincerely

Derek Neeley

---

Bible Trivia

Answers to last week's Bible Trivia
1. Who scandalized the godly by having an Assyrian-style altar made for the Jerusalem temple?
King Ahaz (2 Kings 16: 10-170

2. What nation's ambassadors were taken on a tour of the palace by King Hezekiah?
Babylon's (2 Kings 20: 14-15)

3. What king of Israel was imprisoned for defying Assyrian authority?
Hoshea (2 Kings 17: 4)

4. Who served as a cupbearer in Persia's royal palace?
Nehemiah (1: 1; 2:1)

5. What king of Israel had much of his territory taken away by the Assyrian King?
Pekah (2 Kings 15:29)

This Week's Bible Trivia

1. What great city does Isaiah predict will become like a helpless widow?

2. Who taxed the Israelites in order to pay off Pul, the king of Assyria?

3. After the death of the sinister Persian Prime Minister Haman, who received the Persian king's signet ring?

4. What king of Assyria sent foreigners to settle in Israel after the Israelites had been taken away to exile?

5. What city in Revelation was seen as a place that would never again hear the voices of brides and grooms?

Copied from the Whimsical Quizzical Bible Trivia Book
Written by J. Stephen Lang


---

Dear Church Family,
Thank you for the generous Christmas gift you gave me. It went to very good use and was very much appreciated. Thank you for allowing me to serve you and the Lord in this way. I enjoy being your secretary/treasurer.

Love,
Jeanie Scroggs
---
Missionary Moment

RAJAN is a Central Asian Christian, the first known follower in his city. He came to believe more than six years ago, but had never declared his faith to his family. At a family funeral, extended family began to discuss their suspicions that Rajan had become a follower of Christ. In the presence of 70 male relatives, Rajan stood up and boldly declared Christ as his Lord and Savior. Persecution began immediately. His family ostracized him, stripping away any protection from physical attacks. More than for his own safety, Rajan was concerned for his wife, who is also a believer, and their children. Many believers across Central Asia are just like Rajan. Sometimes they are fearful and timid, but sometimes they are as bold as lions. Pray for Rajan's protection and that he will grow even stronger as he declares Jesus. God is at work drawing men to Himself and giving them the strength to be faithful regardless of the circumstances. Missionaries are thankful for the gifts through the Cooperative Program and the Lottie Moon Christmas Offering®, which allow them to see God's Word empower believers in spite of persecution.
---
December Events Calendar

Sunday Schedule

Sunday School 9:30 a.m.
Morning Worship 10:30 a.m.
Choir Practice 5:00 p.m.
Evening Worship 6:00 p.m.

Wednesday Schedule

Bible Study 6:00 p.m.

Monthly Prayer Breakfast

Saturday, January 26 8:00 a.m.


---

January Birthdays

January 14 – Billy Eoff
January 19 – J.R. Rager
January 20 – Don Eoff
January 24 – Emily Tony
January 28 – Jimmy Hulsey

January Anniversaries

January 13 – Beau and Sharon Steinmetz
January 16 – Fil and Linda Chapman
January 41 – Doyle and Virginia Laxton

---

HOLY HUMOR

A father was approached by his small son who told him proudly, "I know what the Bible means!"
His father smiled and replied, "What do you mean, you 'know' what the Bible means? The son replied, "I do know!"

"Okay," said his father. "What does the Bible mean?"

"That's easy, Daddy…" the young boy replied excitedly," It stands for 'Basic Information Before Leaving Earth..' (This one is my favorite)

"Somebody has said there are only two kinds of people in the world. There are those who wake up in the morning and say, "Good morning, Lord," and there are those who wake up in the morning and say, "Good Lord, it's morning."

Sunday after church, a Mom asked her very young daughter what the lesson was about.

The daughter answered, "Don't be scared, you'll get your quilt."

Needless to say, the Mom was perplexed. Later in the day, the pastor stopped by for tea and the Mom asked him what that morning's Sunday school lesson was about.

He said "Be not afraid, thy comforter is coming."