---
Petit Jean Baptist News
"Come to the Mountain for His Word"
---

Heroes in Our Lives

From May through July, we think about and celebrate holidays that remind us of heroes who shape and are shaping our lives.

The first celebration is for our mothers who were probably the first person we looked up to both literally and figuratively. Our moms held us close as they gave us our first nourishment. They gave most of us some of the first emotional encouragement that is so important to our stability in the early years and even into adulthood.

The next celebration is the remembrance of those who gave their lives in the service of our country. There are few families that have not been touched by the loss of relatives in at least one of the conflicts that has shaped our country. It is good to have these heroes, whether kin to us or not, for they teach us and our legacy to appreciate those who paid the ultimate price.

Then we get to focus on our dads. Many of our second heroes were our dads, and that was cultured by our first hero, our moms. Early in our lives we looked up to our dads, thinking there was nothing they could not do and nothing they could not fix. This relationship many times goes on into our adult lives as our dads have to help us fix and maintain our first cars and homes.

In July we again celebrate the heroes of our country, both the ones who gave their lives and the ones who have served and are serving as we celebrate the birthday of our country.

There is not one of these celebrations that should not be shared without prayer. We should not only pray for the one with whom we are celebrating, but also we should give thanks to God, the One who makes each event possible.

The writer of Psalms 30:12 reminds us to give thanks with these words: "To the end that my glory may sing praise to thee, and not be silent. O LORD my God, I will give thanks unto thee for ever."

Rev. Bill Scroggs

---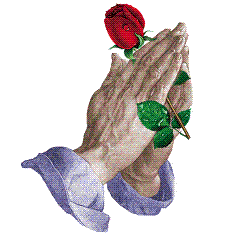 We Lift Up In Prayer

Billy Vance's surgery was successful. The area of concern is now clean and there are no more bad cells.

Please pray for Kathy Bratton and all the family of Virginia Hill. Virginia passed away on Thursday, May 31.

Please pray for Jack Patterson. Jack is waiting for the results of a biopsy taken from a mass on his lung.

Pray for Valery Jackson who had surgery on her shoulder on May 31.

Pray for Clark Broege as he waits for the results on the biopsy of his salivary glands.

Blake Chapman and Robbie Collinsworth are serving in the military.

Fern Bess, Flora "Bill" Clay, Myron Mann, Ina Martin, Jim St. John, Jim Thompson, Floyd Vance, and Bill Wilson are dealing with heart problems.

Shirley Bell, Al Bembry, Aubrey Bradbury, Ken Bratwell, Sandy Burr, Linda and Phil Chapman, Frances Cunningham, Ruth Follis, Agatha and Lonnie Gasaway, Dianne Hall, Gabriel Johnson, Michael Johnson, Cookie Larrick, Lisa Martin, Destiny McArt, James Meadows, Buddy Sherman, Johnathan Steinmetz, Robert Steinmetz, and Jo Woodson are battling serious health problems.

Vicki Branscum, Glen Brison, Roy Castillion, Cole Cody, Dale DeSpain, Sandra Dozier, D J Eades, Suzanne Earl, Jerry Elmore, Linda Elz, Cathy Flowers, Garrett Hayden, Virginia Hill, Mary Hopson, Nancy Hubbard, Herb Huber, Rev. Larry Hudson, Evalee Hukill, Dena Murph, Sherry Parks, Denise Robinson, Dr. Herbert Roland, Keith Rosenthal, Jeff Scaccia, Teresa Schroepher Betty Scroggs, Gabby Smellmann, Fred Steinmetz, Dennis Stewart, and Suzy Ward are battling cancer.

Tommie Adkins, Virgil Donovan, and Reta Scroggs are struggling with severe forms of arthritis.

Almighty God, we plead for Your tender mercies on our families, friends, and our country. You know the needs of each one and we pray that you minister to them. Lord, we pray for your wisdom and protection in all that we do and say. Forgive us our failings and walk with us daily. In Jesus' precious name we pray, Amen.

---

Missionary Moment
While in elementary school, LINDA BERGQUIST dreamed of becoming a missionary to Africa. However, during her high school years, Linda embraced atheism. Converting from atheism to Christianity when she was 28 years old, Linda went on her first mission trip to an Apache Reservation in Arizona. God used her to help start new work on an area of the Reservation where there were no Baptist churches. Your gifts through the Cooperative Program and Annie Armstrong Easter Offering help Linda, a church planting catalyst, start English-speaking churches in the San Francisco Bay Area, a region of 7.5 million people that is highly unchurched.
---
Happy Father's Day to all our DADs!!
---

Bible Trivia

Answers to last week's Bible Trivia

1. What Old Testament people do today's Arabs trace their descent from?

The Ishmaelites, descendants of Abraham's son Ishmael (Genesis 16: 21)); the Arabs base their belief on a proclamation of Muhammad.

2. What fierce tribe threatened to gouge out the eyes of all the inhabitants of Jabesh Gilead?

The Ammonites (1 Samuel 11: 2)

3. What woman was given as a wife after her future husband brought in two hundred Philistine foreskins as a gift to her father?

Michal, daughter of King Saul (1 Samuel 18: 27)

4. What tribe was noted for wearing gold earrings?

The Ishmaelites (Judges 8: 24)

5. Uriah, the first husband of King David's wife Bathsheba, was from what tribe?

The Hittites (2 Samuel 11: 3); apparently there were many Hittite soldiers in Israel's armies.

This Week's Bible Trivia

1. What Old Testament patriarch was described as "a Syrian ready to perish"?

2. What group of people told Abraham that they would not refuse him burial in their tombs?

3. Who was Jerusalem's first ruler?

4. What wise king of Israel received gifts and money from "all the kings of Arabia?

5. What country controlled the distribution of iron and prevented Israel from having any really useful weapons?

Copied from the Whimsical Quizzical Bible Trivia BooK
Written by J. Stephen Lang
---
June Events Calendar

Sunday Schedule

Sunday School 9:30 a.m.
Morning Worship 10:30 a.m.
Choir Practice 5:00 p.m.
Evening Worship 6:00 p.m.

Wednesday Schedule

Bible Study 6:00 p.m.

Monthly Prayer Breakfast

Saturday, June 29 8:00 a.m.
---
June Birthdays

June 1 Becky Manning
June 1 Joel Martin
June 2 Steve Privett
June 8 DJ Eades
June 8 Carroll Satterwhite
June 8 Chyenne Glover
June 9 Juan Zambrano
June 10 Anna Cody
June 12 Virginie Walpole
June 17 Wayne Adams
June 18 Wanda Owens
June 20 Bro. Bill Scroggs
June 29 Sam Lasuzzo

June Anniversaries

June 13 DJ and Mary Ann Eades
June 21 Bill and Coe Wilson
June 23 Tyler and Jennifer Trent
June 26 Doug and Jeanie Scroggs
June 18 Virgil and Nancy Donovan
---

Chyenne Long
"This is Chyenne Long, granddaughter of Anna and Bob Cody. Chyenne is a 13 year old girl with Down Syndrome who participates in Cheer Athletics.

Cheer Athletics is the cheer organization and the team is called Superkatz. They are a team of boys and girls ages 7 to 21 who have varying disabilities and compete against other teams nationally and locally. This year they were invited to compete in the world nationals in Indiana. They won 3rd place at NCA this year in Dallas. It is the first time they have ever placed in the top 3 places. The team has participants with disabilities such as down syndrome, spina bifita, autism and even those unique angels who received their disabilities from an accident rather than a birth defect. "
---


Three Generations of Vances

From Left to Right:
Anne Vance
Billy Vance
Mike Vance

Center:
Noah Fulton Vance
---

Four Generations of Vances

From Left to Right:
Billy Vance
Mike Vance
John Michael Vance
Center:
Noah Fulton Vance
---

From Left to right: Linda Chapman, Phyllis Adams, Reta Scroggs, Bro. Bill Scroggs, Anne Vance, Gina Sellers, Billy Vance, Fil Chapman, and Wayne Adams.
Members of Petit Jean First Baptist Church fed the Volunteers of the Petit Jean Volunteer Fire Department to show their appreciation for wonderful job they do for the community. A gift of $500 was presented to J.R. Rager, fire chief, to go toward the purchase of new equipment.
---

Dr. Mel Senter on base
Dr. Mel has been a true blessing to Petit Jean Church. Whenever he gets to visit the mountain, he brings his bass guitar and plays along during the song service. His playing adds richness to the music that just adds to the worship experience.
---