Petit Jean Baptist News
"Come to the Mountain for His Word"
---
Your I

mpact
Probably over a year ago we had a guest cook at breakfast on the mountain. This guest made an impression with his scrambled eggs and the interpretation of his cooking skill that went with them.

Even this past month as Doug was putting the final touches on the eggs. Someone asked, "Are those Jay Scroggs eggs?" Doug had to admit they were not prepared according to Dad's specifications. He replied, "No, Dad only stirs them clockwise, I do a figure eight (8). (I can't do it being left handed and semi-dyslexic I wind up stirring them counter-clockwise and then my A.D.D. kicks in and I just scramble them every which way.)

The thing is, Dad made an impression in his own way on many people that will never forget something as simple as a scrambled egg. Us older kids (Sharon, Doug and I) used to have scheduled mornings to get up early to have breakfast with Dad, so we have known for a long time how good they are.

Every one of us has some talent, large or small, that will impact someone else; even if it is only one person. This year's Annie Armstrong Easter Offering for North American Missions theme is: Whatever It Takes… Reaching The One. Each of us can make a difference, whether large or small, on others around us.

The 'one' is important in God's eyes. 2 Peter 3:9 reminds us, "The Lord is not slack concerning his promise, as some men count slackness; but is longsuffering to us-ward, not willing that any should perish, but that all should come to repentance." Help be the 'one' to reach the 'one' whether by your witness, your actions, or your offering, or any combination thereof.

Rev. Bill Scroggs
---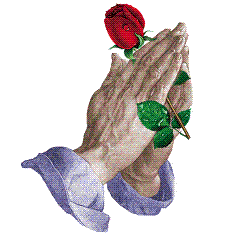 We Lift Up In Prayer
Karen Rager passed away on Wednesday, February 27. Please remember her husband, J.R., and all her family in your prayers.
Please keep Lloyd Vance and his family in your prayers. Lloyd, who was diagnosed with Congestive Heart Failure, was to undergo heart surgery for what turned out to be 17 blockages in the lower part of his heart. The surgery was cut short due Lloyd not being strong enough to go through the ordeal. The doctors started him on an experimental drug.
Please pray for the family of Donald Larrick Sr. who passed away in February.
Jack Patterson, Buddy Sherman, Aubree Shaw, and Donna Smith are all recovering from surgery.
Blake Chapman and Robbie Collinsworth are serving in the military.
Bill Wilson, Marcie Drye, Ina Martin, Flora "Bill" Clay, Myron Mann, Jim St.John, Fern Bess, and Jim Thompson are dealing with heart problems.
Buddy Sherman, Shirley Bell, Robert Steinmetz, Johnathan Steinmetz, Linda and Phil Chapman, Ken Bratwell, Agatha and Lonnie Gasaway, Sandy Burr, Gabriel Johnson, Cookie Larrick, James Meadows, Lisa Martin, Dianne Hall, Destiny McArt, Michael Johnson, Jo Woodson, Aubrey Bradbury, Ruth Follis, Al Bembry, and Frances Cunningham are battling serious health problems.
Betty Scroggs, Denise Robinson, Linda Elz, Suzanne Earl, Cole Cody, Sherry Parks, Nancy Hubbard, Vicki Branscum, Jeff Scaccia, Fred Steinmetz, Dale DeSpain, Gabby Smellmann, Dennis Stewart, Dena Murph, Jerry Elmore, Dr. Herbert Roland, Rev. Larry Hudson, D J Eades, Mary Hopson, Herb Huber, Dena Murph, Keith Rosenthal, Cathy Flowers, Evalee Hukill, Roy Castillion, Suzy Ward, Glen Brison, Teresa Schroepher, Garrett Hayden, and Sandra Dozier are battling cancer.
Tommie Adkins, Virgil Donovan, and Reta Scroggs are struggling with severe forms of arthritis.
Heavenly Father, we come lifting up those who have lost loved ones, those who are suffering from illness and disease, and those who are in pain. You know their needs and we pray that You touch their lives and their bodies as only You know how. In Jesus' name we pray. Amen.
---

Bible Trivia

Answers to last week's Bible Trivia

1. What Assyrian field commander tried to intimidate King Hezekiah by speaking propaganda to the people of Jerusalem?

Rabshakeh (2 Kings 18: 17-37); Bible scholars still debate over whether Rabshakeh was the man's actual name or merely a title

2. When the Jews were allowed to defend themselves against the Persians, how many Persians were killed?

Seventy-five thousand (Ester 9: 15-16)

3. Who plotted to have the entire Hebrew nation completely exterminated?

Haman, minister of Persia (Ester)

4. What king of Judah was blinded and taken away in chains to Babylon?

Zedekiah (2 Kings 25:7)

5. Nehemiah waited until this Persian king was softened up with wine before he asked the king to let the Jews return to their homeland. Who was the king?

Artaxerxes (Nehemiah 2: 1)

---
This Week's Bible Trivia

1. What four faithful young men refused to eat the rich foods of the king of Babylon?

2. What festival was to be a memorial of the Jews' salvation from the wicked Persian Haman?

3. What king of Israel paid tribute money to King Shalmaneser of Assyria?

4. What Hebrew patriarch was originally from Babylon?

5. Who prophesied that Assyria would become a desolate roosting place for all sorts of strange night birds?

Copied from the Whimsical Quizzical Bible Trivia Book
Written by J. Stephen Lang

---


Chase Satterwhite (Center)

Chase Satterwhite, who plays for the Springer, Oklahoma, Cardinals, made his family proud during this year's basketball season. Chase is the grandson of Carroll and Nadine Satterwhite. The Cardinals won district with a 62 – 36 victory over Tupelo in the district finals.

In the 2012-2013 season thus far, Chase has scored 285 points, made 277 rebounds, and blocked 72 baskets. This is only about 60% of what he had last year. Congratulations, Chase, on a great season.

---

Annie Armstrong Easter Offering

This month the members of First Baptist Church Petit Jean have set a goal of $1,400.00 for the Annie Armstrong Easter Offering for North American Missions. The theme of this year's effort is Whatever It Takes… Reaching The One.

Rev. Roger Guant will be our guest speaker on Sunday, March 3, to kick off the offering. Rev. Gaunt is no stranger to the mountain church and we always look forward to his coming.

Please lift up in prayer this offering, and the missionaries it will benefit, that with it souls will be won for the kingdom of God.
Dr. Roger Gaunt
---
Missionary Moment

MELANIE LAWLER was going to be a pediatric neurologist until God radically changed her life. Following brain surgery and a stroke, Melanie was ready to change her goals to God's plans, one day at a time. Through your commitment to supporting the Cooperative Program and the Annie Armstrong Easter Offering, Melanie is able to help more than 35 churches in Nevada show Christ's love to the community by helping them plan and execute special events and community ministries like food pantries and parades. Pray for Melanie so that she can fulfill God's plan in her life to help churches in Nevada find opportunities to share Christ in their community.
---

FUNDRAISER FOR THE PETIT JEAN FIRE DEPARTMENT

CHILI AND DESSERT SUPPER!!!

Friday, March 8, 5:00 p.m., at the Lutheran Camp Dining Hall on Petit Jean Mountain

The menu will include:

variety of chilies, including vegetarian chili, white chili, hot chili, mild chili, deer chili

and all these will be labeled

cornbread, crackers, corn chips, cheese

great variety of pies prepared by EH members

drinks

a special "KIDS ONLY TABLE" with mac and cheese and chicken nuggets and cookies

No set charge

but donations gratefully accepted in a fireman's boot

SILENT AUCTION WILL INCLUDE

a fabulous selection of items for your bidding !!!

The Petit Jean Fire Department is operated by about thirty entirely volunteer crew members, and they are constantly in need of new equipment to replace the old. Crew members, led by Fire Chief J. R. Rager, have worked diligently to improve the mountain's ISO ratings for home insurance following installation of public water on Petit Jean. If you don't know already, the fire department has ordered the thermal imaging device thanks to the community's help. They now need to purchase two breathing apparatus's; cost is about $3,000 each.

For more information contact Coe Wilson 727-5559 or Pat Donnell 727-5470.
---

Oppelo Food Bank

Every month, just before the third Thursday of the month, the members of First Baptist Church Petit Jean collect non-perishable food items to help supplement the First Baptist Church of Oppelo's food pantry. Any donations you can make will be greatly appreciated and will go to help feed the hungry of our county.

---
March Events Calendar

Sunday Schedule

Sunday School 9:30 a.m.
Morning Worship 10:30 a.m.
Choir Practice 5:00 p.m.
Evening Worship 6:00 p.m.

Wednesday Schedule

Bible Study 6:00 p.m.

Monthly Prayer Breakfast

Saturday, March 30 8:00 a.m.
---
March Birthdays

March 4 Jenna Payne
March 16 Danny Eades
March 16 Ashley Adams
March 17 J.R. Privett
March 17 Maribeth Glover
March 21 Judah Trent
March 28 Cassedy Payne
March 31 Reta Scroggs

---

March Anniversaries

March 15 Jeff and Kim Tony