Petit Jean Baptist News
"Come to the Mountain for His Word"
---


From the Desk of
Bro. Bill Scroggs
To Give Thanks

At the earliest remembrance we/I was taught to say "Thank you!" We first were taught to give thanks for our meals at the table. This was not a repetitious prayer memorized for the occasion, but a prayer from our daddy to God thanking Him for our meal as well as other things that came to dad's mind that he felt he ought to give thanks for.

I am blessed and thankful for that earliest memory of saying Thank You to our Creator who loves us and desires a daily relationship with us.

In our years prior to going to school I was taught to say "Thank you!" to my siblings and friends when they gave me a gift whether tangible or maybe an act of kindness extended to me.

When we went to a friend's house to play or for birthday parties we were taught the importance of telling our friend's mother or dad "Thank you for inviting me." Mom taught us this was just good manners even if the other children didn't know they should express their thanks.

At school our teachers made it a point to encourage us to say "Thank you" when someone shared with you or was nice to you and tried to translate that into a way of life for many things.

The expressions of thanks learned at such an early age made it easy to continue the habit into adulthood thanking others for acts of kindness and gifts that were given to me. As a parent I tried to teach a sense of gratitude to my children and now continue the tradition to my grandchildren and on to the next generations.

To give thanks to God for all He has done for us would take more ink and more words than we can find because He is greater than we can begin to list. However because He is indescribable in His love and kindness to us may we at least try.

The writer of Psalms 136 gives us a great place to start with these words in verse 1, "O, give thanks unto the Lord; for He is good: for His mercy endureth forever." And in agreement I say, "Amen!"

Make this a month of thanks giving!
---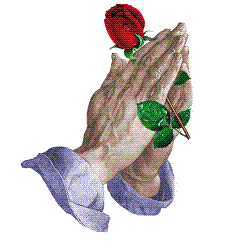 We Lift Up In Prayer

Lambert West is suffering from a brain tumor. Please keep him and his family in your prayers.

Virgil Donovan is still having trouble regaining his strength after a bout with pneumonia.

Please be in prayer for the family of Vickie Higgins.

Please keep the Engebrecht family in your prayers.

Blake Chapman and Robbie Collinsworth are serving in the military.

Fern Bess, Flora "Bill" Clay, Myron Mann, Ina Martin, Jim St. John, Jim Thompson, Lloyd Vance, and Bill Wilson are dealing with heart problems.

Shirley Bell, Al Bembry, Ray Bertram, Aubrey Bradbury, Ken Bratwell, Sandy Burr, Phil Chapman, Frances Cunningham, Keith Duncan, Ruth Follis, Agatha and Lonnie Gasaway, Dianne Hall, Gabriel Johnson, Michael Johnson, Cookie Larrick, Lisa Martin, Destiny McArt, James Meadows, Buddy Sherman, Johnathan Steinmetz, Robert Steinmetz, and Jo Woodson are battling serious health problems.

Vicki Branscum, Glen Brison, Roy Castillion, Linda Chapman, Cole Cody, Dale DeSpain, Sandra Dozier, D J Eades, Suzanne Earl, Jerry Elmore, Linda Elz, Cathy Flowers, Ed Garrett, Garrett Hayden, Mary Hopson, Buddy Hoezleman, Nancy Hubbard, Herb Huber, Rev. Larry Hudson, Evalee Hukill, Dena Murph, Sherry Parks, Denise Robinson, Dr. Herbert Roland, Keith Rosenthal, Jeff Scaccia, Teresa Schroepher, Betty Scroggs, Gabby Smellmann, Fred Steinmetz, Dennis Stewart, Bill David Walker, and Suzy Ward are battling cancer.

Tommie Adkins, Virgil Donovan, and Reta Scroggs are struggling with severe forms of arthritis.

Dear Lord, we come to You prayerful asking for Your healing touch on our friends and family who are suffering from illness and disease. We pray for Your comforting touch on them and a peace that only You can give them. In Jesus' precious name we pray, Amen.
---

Missionary Moment
HANDS-ON-HELP
(Europe) When Yura was 21, he led his church to buy and renovate a building, paying for half of it through gathering, hulling and cleaning walnuts. Yura's church, called "the station," is in the village of Budzhak, Gagauzia, an autonomous region of Moldova. Southern Baptist representatives CHRIS and NANCY RUSSELL have lived in the area for many years, working with the Gagauz people. They have been encouraged by God's call on Yura's life and are supporting him with their presence, hands-on help and coordination of volunteers. Chris has organized many volunteer teams to run children's programs, youth events, weeklong clinics for American football and weight- training programs. Thank you for your gifts through the Cooperative Program, which make this work possible.
---
Harvest Hope Food Drive
We were asked by the Conway County Care Center in Morrilton Arkansas to collect 25 jars of peanut butter for their Harvest of Hope Food Drive. We exceeded this goal and collected 30 jars.
---

Answers to last week's Bible Trivia

1. Whom did the Roman soldiers force to carry Jesus' cross?
Simon of Cyrene (Matthew 27: 32)

2. What Christian was the empire's director of public works in the city of Corinth?
Erastus (Romans 16: 23)

3. What demon had a Roman military name?
Legion (Mark 5: 9)

4. What early Christian convert was a Roman centurion?
Cornelius (Acts 10)

5. What part of the Roman military diet was offered to Jesus when he was on the cross?
Sour wine (or "vinegar" in some older translations) (Matthew 27: 48)

This Week's Bible Trivia

1. What Roman gods are mentioned in the New Testament?

2. When Paul preached in Athens, his audience included people who followed two popular philosophies in the Roman Empire. What were the two?

3. Which apostle was chained to a praetorian guard?

4. Who spoke of "twelve legions of angels"?

5. Which epistle mentions that some of the early Christians were in fact slaves?

Copied from the Whimsical Quizzical Bible Trivia Book
Written by J. Stephen Lang
---
November Events Calendar

Sunday Schedule
Sunday School 9:30 a.m.
Morning Worship 10:30 a.m.
Choir Practice 5:00 p.m.
Evening Worship 6:00 p.m.
Wednesday Schedule
Bible Study 6:00 p.m.
Monthly Prayer Breakfast
Saturday, November 30 8:00 a.m.

---
November Anniversaries

November 6 Wayne and Phyllis Adams

November 25 Henry and Kaye Jones

November Birthdays
November 4 Nancy Donovan
November 5 Phyllis McKuin
November 6 Tommie dkins
November 6 Phyllis Adams
November 9 Hylarie Privett
November 10 Sandra Waller
November 11 Emily Faith Fletcher
November 12 Maria Malham
November 14 David Donovan
November 18 E Kaye Jones
November 18 Ted Penn
November 22 Russell Tanner
November 30 Tyler Trent
---
Carrie Scott Mission Project

Petit Jean First Baptist Church took on the job of replacing the roof on Carrie Scott's home. During the time we take up an offering for the Dixie Jackson State Missions offering, it was decided to do a home mission project. We couldn't think of a better project than this. The work is being done each Saturday beginning at 9:00 a.m. until the project is complete. Those helping with the project are Clayton and Linda Jones, 6-year old Brooklyn, Danielle and Chance Morgan, Angie Willis, Bob and Anna Cody, Nolan and Wanda Owen, Wayne and Phyllis Adams, Billy and Ann Vance, and Carrie Scott.

Nolan Owen and Bob Cody


Bob Cody


Clayton Jones and Chance Morgan

Wanda Owen and Phyllis Adams


Wayne Adams, Clayton Jones, Chance Morgan, Bob Cody