Petit Jean Baptist News
"Come to the Mountain for His Word"
---


From the Desk of

Bro. Bill Scroggs

Some Rain Must Fall

Henry Wadsworth Longfellow wrote a poem called, The Rainy Day. The gist of the poem is that some days are not going to be as good as others. I was thinking about the bit of rain we got this week and how others received abundance.
Some of us were disturbed by the rain while others were even jealous of the rains others had.
Sometimes our rains are not physical rain, but trials and opportunities that present themselves.
This week our country has been "shut down"; held captive by professional politicians. Do you remember growing up we learned about being our government being, Of the people, By the people and For the people?
This sounds good until we are trapped into funding things against our principal for individuals who do not share our values. Too long we have grown complacent allowing our freedoms and rights to be whittled away.
Yes, these challenges may be good for us to reevaluate our priorities and seek to become a nation whose God is The Lord. Psalms 33:12 tells us. "Blessed is the nation whose God is the LORD, The people whom He has chosen for His own inheritance."

In every challenge we find God is with us through it all; leading us if we seek Him. Let our challenges teach us and bring strength, rather than wash us away.
---
Dixie Jackson Offering

Our Dixie Jackson Offering for State Missions is over. We received $1,325.00 for this mission effort which will be sent to the Southern Baptist State Convention to be used for Arkansas missions. Our goal was $1,000.00 and we are praising God for allowing us to exceed this goal.
With October being the month we give to state missions, Petit Jean First Baptist decided to do a mission project close to home. There is a wonderful young lady, Carrie, on the mountain in need of a new roof. This would not be that big of a problem for her, except for the type of roof she has makes this project very expensive. Our church voted to pay for having a new roof put on her house. God has blessed this effort greatly. Several men have volunteered to rebuild her roof under the leadership of Clayton Jones, so that it can be shingled. Carrie was also able to get the needed wood for the new roof at a discounted price. Every effort will be made to complete this project before winter sets in.
---
Harvest of Hope Food Drive

During the month of October, the Conway County Care Center has its Harvest of Hope Food Drive in an effort to restock their food pantry. Petit Jean First Baptist Church has been asked to collect 25 jars of Peanut Butter. We need to have this to the Care Center by October 26.
The Care Center is planning a full day of food gathering on October 26, beginning with "Fill the Truck". A truck will be located at Haynes Home Center from 9:00 a.m. until 5:00 p.m. for those who wish to make a donation to this effort.
The Harvest of Hope Food Drive ends with a Gospel Singing on October 26, from 6:30 – 9:30 p.m., at the Rialto in Morrilton. It features singers and choirs from local churches and the price of admission for adults is $5 or 5 cans of food. For children 12 – 18 admission is $3 or 3 cans of food. Under 12 are admitted free.
---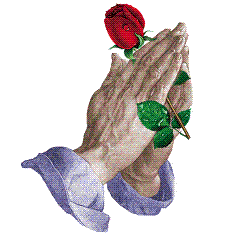 We Lift Up In Prayer

Tommy Jacks is recovering from heart surgery. Please remember him in your prayers.
Please keep the Engebrecht family in your prayers.
Blake Chapman and Robbie Collinsworth are serving in the military.
Fern Bess, Flora "Bill" Clay, Myron Mann, Ina Martin, Jim St. John, Jim Thompson, Floyd Vance, and Bill Wilson are dealing with heart problems.
Shirley Bell, Al Bembry, Ray Bertram, Aubrey Bradbury, Ken Bratwell, Clark Broege, Sandy Burr, Linda and Phil Chapman, Frances Cunningham, Keith Duncan, Ruth Follis, Agatha and Lonnie Gasaway, Dianne Hall, Gabriel Johnson, Michael Johnson, Cookie Larrick, Lisa Martin, Destiny McArt, James Meadows, Jack Patterson, Doris Reed, Buddy Sherman, Johnathan Steinmetz, Robert Steinmetz, Billy Vance, and Jo Woodson are battling serious health problems.
Vicki Branscum, Glen Brison, Roy Castillion, Linda Chapman, Cole Cody, Dale DeSpain, Sandra Dozier, D J Eades, Suzanne Earl, Jerry Elmore, Linda Elz, Cathy Flowers, Ed Garrett, Garrett Hayden, Mary Hopson, Buddy Hoezleman, Nancy Hubbard, Herb Huber, Rev. Larry Hudson, Evalee Hukill, Dena Murph, Sherry Parks, Denise Robinson, Dr. Herbert Roland, Keith Rosenthal, Jeff Scaccia, Teresa Schroepher, Betty Scroggs, Gabby Smellmann, Fred Steinmetz, Dennis Stewart, Bill David Walker, and Suzy Ward are battling cancer.
Tommie Adkins, Virgil Donovan, and Reta Scroggs are struggling with severe forms of arthritis.
Gracious Heavenly Father, we come to You with thankful hearts. Thankful that we can come to You with all our needs and concerns, knowing that You will take care of them. Thankful for the knowledge that You love us and will never leave our side. Thankful, for all the many blesseings we receive from you daily. We love You, Lord, and we come praising your holy name. Amen.


---

Answers to last week's Bible Trivia

1. The Parthian Empire was the long-standing enemy of the Roman Empire. Which New Testament book mentions the Parthians?
Acts (2:9); there were Parthians in Jerusalem on the day of Pentecost.

2. What sort of woman does the book of Revelation compare Rome to?
A prostitute (Revelation 17)

3. The Roman general Titus destroyed the Jerusalem temple in the year A.D. 70. Who predicted this?
Jesus (Luke 21)

4. Which epistle mentions the presence of saints in "Caesar's household"?
Philippians (4:22)

5. What Jewish group expressed fear that Jesus' miracles would result in Rome destroying the temple and the entire Jewish religion?
The Sanhedrin (John 11:48)

This Week's Bible Trivia

1. Whom did the Roman soldiers force to carry Jesus' cross?
2. What Christian was the empire's director of public works in the city of Corinth?
3. What demon had a Roman military name?
4. What early Christian convert was a Roman centurion?
5. What part of the roman military diet was offered to Jesus when he was on the cross?

Copied from the Whimsical Quizzical Bible Trivia Book
Written by J. Stephen Lang

---

Missionary Moment
In Botswana, IMB missionaries ANDY and LAURA PETTIGREW minister to youth, namely college students. Recently these national students have "caught the vision" for missions. One student, named Michael, felt led to join a mission trip to Lesotho. In order to get the $350 for the trip, he skipped dinner every night and saved that money. After five months of skipping dinner, Michael was the first student to turn in his money. During the trip, he was one of the most effective students in witnessing and ministering. May our hearts be joined with Michael's, as we sacrifice so that others can know Christ.
Baby Shower
On October 21, Phyllis Adams, Wanda Owen, and Reta Scroggs honored Kayla Collinsworth with a baby shower. Kayla and her husband Robbie are expecting their first child, a daughter, in December.

Wanda Owen
At the punch table

Kayla Collinsworth
Phyllis Adams holding
Hadleigh Scroggs
Courtney Scroggs
Recording the gifts.

Such a sweet cake

The Bird Nest Table decorations were wonderful

Phyllis Adams

From Back to Front:
Rhonda Broege
Reta Scroggs
Courtney Scroggs
Jaycee Broege
Kayla Collinsworth
---
New Members

Petit Jean First Baptist Church has been blessed to have 4 new members added to our family in recent months.

Lonnie and Agatha Gasaway along with their daughter Gwyn Gasaway joined in August. The Gasaways are longtime residents of the mountain had have been very active in the mountain community. They are much loved by everyone that has the privilege to know them. Gwyn has joined our church choir. She has been a member of the Petit Jean Community Choir for many years.

Anna Cody joined our church "officially" in September through baptism. Anna is the wife of Bob Cody and has been active in our church for many years. To all of us, she has always been a member, but we are thrilled she has made it "official".
---
Congratulations!!

Coe Wilson attended the State Porcelain Art Convention. She entered a Rooster she painted and won 1st place. Her piece will be displayed in a National Museum and featured in a International Porcelain magazine. Congratulations, Coe!!!

Emma Jewell Pitts made 7th chair Soprano in her first year of high school choir! Congratulations Emma!

The Bertram family had a good time at the Paris Frontier Day parade. The Logan County Historical Society invited This Is Arkansas to join them on their float so the family got to ride in the parade. Congratulations!

The Petit Jean EH club won the grand prize at the Conway County fair for their exhibit.

Congratulations to the whole EH club!
---

October Events Calendar
Sunday Schedule
Sunday School 9:30 a.m.
Morning Worship 10:30 a.m.
Choir Practice 5:00 p.m.
Evening Worship 6:00 p.m.
Wednesday Schedule
Bible Study 6:00 p.m.
Monthly Prayer Breakfast
Saturday, October 26 8:00 a.m.
---
October Birthdays
October 3 Lewellyn Gasaway
October 4 Rachel Engebrecht
October 7 Alanis Joy Pitts
October 8 Jeff Tony
October 8 Daniel Martin
October 11 Palmer Manning
October 12 Phil Chapman
October 12 Kayla Collinsworth
October 12 Jeff Adams
October 16 Nathan Adams
October 17 Lane Brewer
October 20 Linda Chapman
October 23 Doug Scroggs
October 27 Sarah Engebrecht
October 30 Pat Donnell
---
October Anniversaries
October 12 Bro. Bill and Reta Scroggs
October 28 John and Virginie Walpole