Petit Jean Baptist News
"Come to the Mountain for His Word"
---


From the Desk of
Bro. Bill Scroggs

In Time for September

For the most part, August was cooler and wetter than most Augusts we have lived through. However, the last few days warmed up quite nicely and someone commented, "Well August has finally arrived." Someone else remarked, "Yep, just in time for September." A third person said, "I hope it doesn't stay until November or December!"

I look forward to the arrival of the 'ber' months. The 'ber' months should signify the coming of cooler weather and four of my favorite seasons.

The first is hunting season. Not so much that I get to go hunting, but there is an air of excitement surrounding the thrill of the hunt.

The next season is Dixie Jackson which is the season for state missions in Arkansas. There is the thrill and excitement of getting to pool our monies to see what God is going to do, and get to do in our state. It is a blast to see what God is doing in Arkansas.

Then, we get to the Lottie Moon season which is the season to receive the offering for international missions. We 'get' to give in a large effort to join with other Southern Baptists to carry the gospel beyond our shores and hear reports back from those who received this offering.

The final season of the year is Christmas, when we get to celebrate the birth of our Lord and Savior Jesus Christ. This is the season where we celebrate the gift we have received from God. He gave His Son, Jesus, to us that we might have everlasting life.

What a way to end the year and start a new one, by celebrating God's love for us. These words in Ecclesiastes 3:1 reminds us, "To everything there is a season, and a time to every purpose under the heaven."
---
Dixie Jackson Offering
We will begin our Dixie Jackson Mission Offering Sunday, September 1st, and it will continue through October 6th. Bro. Tim Wicker will be our special mission speaker Sunday morning, September 8th. Dixie Jackson funds benefit Arkansas State Missions and through giving, you will be helping people throughout our state. Please pray for this mission offering and for God's guidance in how you can help.
---
"The Witness"
If you have never seen "The Witness" then you have missed a blessing. Phyllis is trying to get together a road trip (caravan or cars) to go to this musical drama, which is performed in Hot Springs on September 13th. If you are interested in this outing, get in contact with Phyllis Adams.
---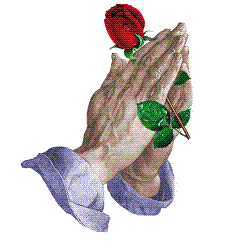 We Lift Up In Prayer

Please keep the Engebrecht family in your prayers.

Please lift up the family of Wanda Lasuzzo. Wanda went to be with the Lord on August 13.

Please lift up in prayer Ed Garrett and his wife. After going to the doctor for a year and complaining of pain. They discovered he has lung cancer and only give him two weeks. Please pray for his wife and family during this time too. Ed is the uncle of Teresa Schroepher.

Blake Chapman and Robbie Collinsworth are serving in the military.

Fern Bess, Flora "Bill" Clay, Myron Mann, Ina Martin, Jim St. John, Jim Thompson, Floyd Vance, and Bill Wilson are dealing with heart problems.

Shirley Bell, Al Bembry, Ray Bertram, Aubrey Bradbury, Ken Bratwell, Clark Broege, Sandy Burr, Linda and Phil Chapman, Frances Cunningham, Keith Duncan, R uth Follis, Agatha and Lonnie Gasaway, Dianne Hall, Gabriel Johnson, Michael Johnson, Cookie Larrick, Lisa Martin, Destiny McArt, James Meadows, Jack Patterson, Doris Reed, Buddy Sherman, Johnathan Steinmetz, Robert Steinmetz, Billy Vance, and Jo Woodson are battling serious health problems.

Vicki Branscum, Glen Brison, Roy Castillion, Linda Chapman, Cole Cody, Dale DeSpain, Sandra Dozier, D J Eades, Suzanne Earl, Jerry Elmore, Linda Elz, Cathy Flowers, Garrett Hayden, Mary Hopson, Buddy Hoezleman, Nancy Hubbard, Herb Huber, Rev. Larry Hudson, Evalee Hukill, Dena Murph, Sherry Parks, Denise Robinson, Dr. Herbert Roland, Keith Rosenthal, Jeff Scaccia, Teresa Schroepher, Betty Scroggs, Gabby Smellmann, Fred Steinmetz, Dennis Stewart, Bill David Walker, and Suzy Ward are battling cancer.

Tommie Adkins, Virgil Donovan, and Reta Scroggs are struggling with severe forms of arthritis.

Heavenly Father, we come to You today with a long list of friends and family who need Your healing touch. Give them the comfort and peace they need. Be with their doctors and caregivers as they minister to them. In Jesus name we pray, Amen.

---
Missionary Moment
IMB representative JACK RHINE* shares the following testimony: "After several trips with a taxi driver named Trivedi and some God-centered Hindi conversations, Trivedi opened up about his son who was very sick. 'I would like to come to your home and pray for your son,' I asked. I asked God to show His power by healing the child so that Trivedi might know that He is above all other gods. I prayed in broken Hindi. Trivedi called later to tell me that my prayers were answered. God has already been working in Trivedi's life." Thank you for your giving through the Cooperative Program that helps place IMB workers where people are ready to hear the Good News.
---

Bible Trivia
Answers to last week's Bible Trivia

1. What Roman-appointed governor was struck down by a fatal illness in the midst of an amphitheater?

Agrippa (Acts 12: 21-23)

2. What Roman construction was admired by Jesus' disciples?

The renovated temple in Jerusalem (Mark 13)

3. Which Christian leaders were Roman citizens?

Paul and Silas (Acts 16:38)

4. Which Roman governor tried to make himself popular with the Jews by persecuting the Christians?

Herod Agrippa (Acts 12: 1)

5. Which of Jesus' disciples was a Zealot, an agitator against Roman rule?

Simon (Luke 6: 15)

This Week's Bible Trivia

1. The Parthian Empire was the long-standing enemy of the Roman Empire. Which New Testament book mentions the Parthians?

2. What sort of woman does the book of Revelation compare Rome to?

3. The Roman general Titus destroyed the Jerusalem temple in the year A.D. 70. Who predicted this?

4. Which epistle mentions the presence of saints in "Caesar's household"?

5. What Jewish group expressed fear that Jesus' miracles would result in Rome destroying the temple and the entire Jewish religion?
Copied from the Whimsical Quizzical Bible Trivia Book
Written by J. Stephen Lang

---

September Events Calendar

Sunday Schedule
Sunday School 9:30 a.m.
Morning Worship 10:30 a.m.
Choir Practice 5:00 p.m.
Evening Worship 6:00 p.m.
Sunday – September 8

Guest Mission Speaker – Bro. Tim Wicker
Wednesday Schedule
Bible Study 6:00 p.m.
Monthly Prayer Breakfast
Saturday, September 28 8:00 a.m.
---
September Birthdays
September 1 Jaycee Broege
September 11 Barbara Scott
September 13 Harley Mills Swain
September 17 Tyler Glover
September 18 Tyler Turner
September 24 Susan Brewer
September 26 Donna Diffrient
September 28 Karen Payne
---
September Anniversaries
September 1 Carroll and Nadine Satterwhite
September 2 Lane and Susan Brewer
September 7 Bill and Anne Vance
September 9 Shane and Rachael Engebrecht
---
Why we love children…
OPINIONS
On the first day of school, a first-grader handed his teacher a note from his mother. The note read, 'The opinions expressed by this child are not necessarily those of his parents ..'
KETCHUP
A woman was trying hard to get the ketchup out of the jar.. During her struggle the phone rang so she asked her 4-year-old daughter to answer the phone.. 'Mommy can't come to the phone to talk to you right now she's hitting the bottle.
NUDITY
A little boy got lost at the YMCA and found himself in the women's locker room. When he was spotted, the room burst into shrieks, with ladies grabbing towels and running for cover. The little boy watched in amazement and then asked, 'What's the matter, haven't you ever seen a little boy before?'
POLICE # 1
While taking a routine vandalism report at an elementary school, I was interrupted by a little girl about 6 years old. Looking up and down at my uniform, she asked, 'Are you a cop? Yes,' I answered and continued writing the report. My mother said if I ever needed help I should ask the police. Is that right?' 'Yes, that's right,' I told her. 'Well, then,' she said as she extended her foot toward me, 'would you please tie my shoe?'
POLICE #2
It was the end of the day when I parked my police van in front of the station. As I gathered my equipment, my K-9 partner, Jake, was barking, and I saw a little boy staring in at me. 'Is that a dog you got back there?' he asked.
'It sure is,' I replied.
Puzzled, the boy looked at me and then towards the back of the van. Finally he said, 'What'd he do?
ELDERLY
While working for an organization that delivers lunches to elderly shut-ins, I used to take my 4-year-old daughter on my afternoon rounds. She was unfailingly intrigued by the various appliances of old age, particularly the canes, walkers and wheelchairs. One day I found her staring at a pair of false teeth soaking in a glass. As I braced myself for the inevitable barrage of questions, she merely turned and whispered, 'The tooth fairy will never believe this!'
BIBLE
A little boy opened the big family Bible. He was fascinated as he fingered through the old pages. Suddenly, something fell out of the Bible. He picked up the object and looked at it. What he saw was an old leaf that had been pressed in between the pages.
'Mama, look what I found,' the boy called out.
'What have you got there, dear?'
With astonishment in the young boy's voice, he answered, 'I think it's Adam's underwear!'