Petit Jean Baptist News
"Come to the Mountain for His Word"
---



From the Desk of
Bro. Bill Scroggs
This Is My Father's World

One of my favorite hymns I learned as a child is "This is My Father's World," by Maltbie D Babcock, who died in 1901 at the age of 42. The hymn was set to music by Franklin L. Shepard, a friend of Babcock's in 1915. Shepard used a melody entitled "Terra Beata," which is Latin for "Blessed Earth."

Over the years, I have found myself in places (including overlooks on Petit Jean) where I have been inclined to break into song, especially this one about the beauty and greatness of God's creation.

This week, as I was thinking about the unrest in the world where we live, it became clear to me that most of the trouble is caused by leaders who desire to control the world, or at least the desire to control their corner or our corner.

As we look around the globe and we see what a mess man has made out of the world where we live, it is no wonder we feel overwhelmed and want to break out in song when we find such a place of solitude and beauty as where God has placed us.

With these words, the writer of Psalms 150:6 describes what we should do when God's beauty takes our breath away: "Let everything that hath breath praise the LORD. Praise ye the LORD."
---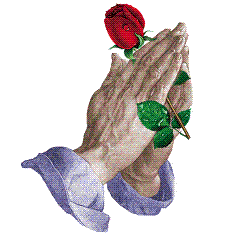 We Lift Up In Prayer

Gina Sellers, Agatha Gasaway, Lloyd Vance, and Nadine Satterwhite are all recuperating from surgery.

Abby Shrewsbury is still in UAMS and doctors are struggling to find out the cause of her extreme pain.
Pray for Patti Vance and daughter, Olivia, as they work as a Medical Team in several areas of Africa and witness as they serve.

Chance Morgan smashed his finger and it is going to require surgery.

Please be in prayer for Hub and Rocky Vess.

Blake Chapman and Robbie Collinsworth are serving in the military.

Fern Bess, Flora "Bill" Clay, Paul Fitts, Myron Mann, Ina Martin, Annie Rozivka, Jim St. John, Jim Thompson, and Lloyd Vance are dealing with heart problems.

Shirley Bell, Al Bembry, Aubrey Bradbury, Ken Bratwell, Sandy Burr, Phil Chapman, Frances Cunningham, Keith Duncan, Paul Fitts, Ruth Follis, Agatha and Lonnie Gasaway, Dianne Hall, Gabriel Johnson, Michael Johnson, Cookie Larrick, Lisa Martin, Destiny McArt, James Meadows, Buddy Sherman, Johnathan Steinmetz, Robert Steinmetz, Billy Vance, and Jo Woodson are battling serious health problems.

Linda Beard, Vicki Branscum, Glen Brison, Roy Castillion, Linda Chapman, Cole Cody, Dale DeSpain, Sandra Dozier, D J Eades, Suzanne Earl, Jerry Elmore, Linda Elz, True Fitch, Cathy Flowers, Ed Garrett, Garrett Hayden, Mary Hopson, Buddy Hoezleman, Herb Huber, Rev. Larry Hudson, Evalee Hukill, Lambert West, Dena Murph, Tina Parish, Sherry Parks, Denise Robinson, Dr. Herbert Roland, Keith Rosenthal, Jeff Scaccia, Teresa Schroepher, Betty Scroggs, Gabby Smellmann, Fred Steinmetz, Dennis Stewart, Bill David Walker, and Suzy Ward are battling cancer.

Tommie Adkins, Virgil Donovan, and Reta Scroggs are struggling with severe forms of arthritis.

Dear Heavenly Father, we come to you with joy in our hearts for the blessings you have given us. Thank you for watching over and caring for us. We ask that you continue to be with our loved ones and friends who are suffering from illness and troubles and just give them the peace that they need. We pray for your healing touch on them and your loving presence in their lives. In Jesus' name we pray. Amen.
---

Missionary Moment

Ergon means "energy" or "power." The Ergon handicrafts company, based in South Asia, seeks to empower women with job skills, income and confidence through employment in fair trade. Ladies create products such as stationery, boxed note cards and cloth-covered journals from locally made recycled cotton papers. Ergon's supplies are purchased from craftsmen whose families have been making recycled cotton paper for more than 400 years. Gifts through the Cooperative Program enable Southern Baptist representatives such as DEREK and LEAH O'LEARY* to work alongside local women such as Mary*, who lives in a slum with her husband and son. A believer, Mary serves, counsels and loves the other women in her slum.
*Names changed.
---

Answers to last week's Bible Trivia

1. To whom did God give the command, "Whoso sheddeth man's blood, by man shall his blood be shed"?
Noah (Genesis 9: 6)

2. Which of Joseph's eleven brothers advised the others not to shed his blood?
Reuben, who advised, instead, throwing him into a pit in the wilderness (Genesis 37: 22)

3. According to the law of Moses, what person was supposed to avenge a murder?
The "avenger of blood" (Numbers 35), a person (presumably a close relative) who was responsible for killing the murderer.

4. What wicked king died so that his blood ran out of the chariot he was riding in?
Ahab (1 Kings 22: 35)

5. Which New Testament book has the most to say about blood?
The Letter to the Hebrews, which has a lot to say about the sacrificial system in the temple and the sacrifice of Jesus' blood.
This Week's Bible Trivia

1. How many years had the woman had the issue of blood before Jesus healed her?

2. Whose blood, according to Jesus, had been shed since the foundation of the world?

3. In which Gospel does Jesus say that people must eat his flesh and drink his blood in order to have eternal life?

4. What sign did God tell Moses would convince the people of his divine mission?

5. Whom did David tell his son Solomon should be executed because he had shed blood in peacetime as well as in wartime?

Copied from the Whimsical Quizzical Bible Trivia Book
Written by J. Stephen Lang
---
Arkansas Baptist Children's Home's
"Christmas in August"

During the month of July we collected an offering for the Arkansas Baptist Children's Home "Christmas in August" drive for school supplies. We collected and sent a monetary offering of $759.23 to the home. Thanks to everyone who made this a huge success.
---

Dear First Baptist Petit Jean Church,

Our family deeply appreciates your gift to the Arkansas Baptist Children's Homes in our dear ones memory. Thank you for your presence at visitation and/or funeral. It meant so much. We love that church!

Love Betty and Family
The family of Oscar Golden
---

Canoe Race
August 9th is The Canoe Race on Lake Bailey in Petit Jean State Park. I know of ten (10) canoes teams that have committed to this fun event. Four of these have registered. Here are the team names: The Mary Elizabeth, Willie Make-it, 2nd Chance and Wait Up!! Sounds like fun. Pull out your canoe and get ready to join the fun. Go to Petit Jean Community Group and sign up. This is a fun event for all ages. What is the name of your team?
By Anne Vance

E Kay Jones after a practice run in her canoe
---
WELCOME
ARIEL AND EASTON
Brooklyn proudly announces the birth of her brother and sister, Ariel Renae and Easton Ray, born on August 1st, to Chance and Danielle Morgan. Ariel weighed 6 pounds 9 ounces and Easton weighed 6 pounds 5 ounces. Clayton and Linda Jones are the grandparents and E Kay Jones is the great grandmother.

---
Church Fellowship

On Sunday night, July 13, Bro. Bill and Reta were on a much deserved vacation, so we had a church fellowship that evening. (While the cat is away, the mice will play.) After a hotdog supper, we sang favorite hymns by request. Phyllis Adams played and Gwyn Gasaway was our song leader. It was an enjoyable evening.



---

Old Friends
On a beautiful day in mid-July, four mountaineers made a trip to the Louisiana flat-lands to visit Phil and Linda Chapman in Lake Charles. It was a fun trip enjoyed by Wayne and Phyllis Adams and Nolen and Wanda Owen. We spent the first night in Alexandria, LA and arrived at the Chapman home about 11 a.m. on Tuesday. Linda and Phil were delighted to see someone from the mountain and while we exchanged hugs, laughs and tears, their daughter and daughter-in-law brought in a fantastic spread of food for lunch. We got to taste all sorts of deliocious Cajun food, most of which I cannot name or spell.

Our time was filled with reliving old memories, and hearing of their life in Lake Charles. We ate seafood at the "Seafood Palace" and got a tour of their church and town. Phil got an advance on his allowance and took us to breakfast at "Big Daddy's" – his favorite place and I see why, they really treat him special. By Wednesday noon we had to head back to the mountain. More hugs and tears before heading out.
By Wanda Owen

Phil Chapman

Linda Chapman

Nolen and Wanda Owen, Wayne and Phyllis Adams, Linda and Phil Chapman
---
Welcome
Jack Drilling Jones
Jack Drilling Jones was born Saturday, July 19, 2014 to Jonathan and Cassidy Jones of Hot Springs. Jack is the grandson of Henry and Kay Jones. The Jones have waited 12 years for this child. Jack is welcomed by Henry and Kay's grandson, Jacob. Jacob is the son of Jeremy and Laurie of LR. Kay and Henry are in HS this week.

Jack Drilling Jones

Grandma, Kaye Drilling Jones with Jack Drilling Jones


Grandpa Henry Jones with Jack Drilling Jones



Jack and his Grandma
---
Events Calendar
Sunday Schedule
Sunday School 9:30 a.m.
Morning Worship 10:30 a.m.
Choir Practice 5:00 p.m.
Evening Worship 6:00 p.m.
Wednesday Schedule
Bible Study 6:00 p.m.
Monthly Prayer Breakfast
Saturday, August 30 8:00 a.m.
---

Birthdays
August 1 Hadleigh Scroggs
August 1 Ariel and Easton Morgan
August 4 Amie Eoff
August 10 Sharon Oberg
August 10 Coe Wilson
August 11 Cassendra Senter
August 15 Hardy McNeece
August 15 John Shrewsbury
August 21 Allen Fitch
August 25 Bill Wilson
August 30 Nolen Owen
Anniversaries
August 6 Bubba and Patti Vance
August 30 Palmer and Becky Manning
August 31 James and Daphna Bickerstaff