Petit Jean Baptist News
"Come to the Mountain for His Word"
---
December 2014

---




From the Desk of
Bro. Bill Scroggs
You Never Know
When you miss church at Petit Jean First Baptist Church, you never know what you are going to miss. A couple weeks ago, we were surprised by a visit from Anna Cody's daughter Karen Liske and her daughter Chyenne Long from Texas.
Not only were they present, but also Chyenne joined Wanda in leading the music. Not only did Chyenne sing, but also she enjoyed it as we could tell by the smile on her face.
Not only did Chyenne have fun and enjoy it, but also all who were present liked it as was indicated by the smiles on our faces.
This week, we were blessed to have Linda and Phil Chapman back on the mountain worshipping with us in our Wednesday night service. It was good to see Phil in his place and to see and hear Linda as she led the music.
This is just a couple reasons I rejoice with the writer of Psalms 122:1 who said, "I was glad when they said unto me, Let us go into the house of the Lord."
---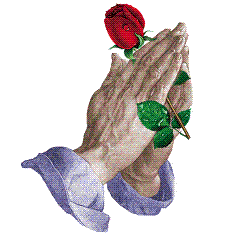 We Lift Up In Prayer
Linda Jones suffered an extreme pain to the back of her head. Tests are being run to find out what happened but the results are not back yet.
Mike Vance is recovering from surgery to his shoulder. He had repair work done to his rotary cup, muscle and tendons. The surgery went well.
Blake Chapman and Robbie Collinsworth are serving in the military.
Fern Bess, Flora "Bill" Clay, Paul Fitts, Ina Martin, Jim Thompson, and Lloyd Vance are dealing with heart problems.
Shirley Bell, Al Bembry, Aubrey Bradbury, Ken Bratwell, Sandy Burr, Phil Chapman, Frances Cunningham, Keith Duncan, Paul Fitts, Ruth Follis, Agatha and Lonnie Gasaway, Dianne Hall, Gabriel Johnson, Michael Johnson, Cookie Larrick, Lisa Martin, Destiny McArt, James Meadows, Doris Reed, Jerry Schultz, Buddy Sherman, Abby Shrewsbury, Johnathan Steinmetz, Robert Steinmetz, Billy Vance, and Jo Woodson are battling serious health problems.
Linda Beard, Vicki Branscum, Glen Brison, Roy Castillion, Linda Chapman, Cole Cody, Dale DeSpain, Sandra Dozier, D J Eades, Suzanne Earl, Jerry Elmore, Linda Elz, True Fitch, Cathy Flowers, Ed Garrett, Garrett Hayden, Mary Hopson, Buddy Hoezleman, Herb Huber, Rev. Larry Hudson, Evalee Hukill, Lambert West, Dena Murph, Tina Parish, Sherry Parks, Denise Robinson, Dr. Herbert Roland, Keith Rosenthal, Jeff Scaccia, Betty Scroggs, Gabby Smellmann, Fred Steinmetz, Dennis Stewart, Bill David Walker, and Suzy Ward are battling cancer.
Tommie Adkins, Virgil Donovan, and Reta Scroggs are struggling with severe forms of arthritis.
Dear Lord, we come to You with heavy hearts for all our friends and family who are suffering with illness, pain, and emotional problems. We pray for Your divine intervention in their lives. We pray for their families and caregivers who minister to them. We pray for peace and comfort for them. Touch them, Lord, and let them feel Your loving presence in their lives. In Jesus' precious name we pray, amen.
---
Missionary Moment
(West Africa) Christian workers among the Songhai people of West Africa asked churches to pray for a village they call "T." There were no believers, and the village had been held captive to deceptive religion, as well as animistic roots, for many centuries. The Lord heard the cries for salvation for these people. Four people have counted the cost to follow Christ as their Savior and be baptized. The new believers face a multitude of issues for their decision, including persecution and ridicule from their families and community. Thanks to Cooperative Program and the Lottie Moon Christmas Offering support, Christian workers who live among the Songhai can encourage and disciple the new believers as they grow in their faith.
---

Answers to last week's Bible Trivia
We inevitably associate people with certain places – Mark Twain with Missouri and the Mississippi River, for example. The questions here involve three or four places that had a famous Bible Character associated with the. You name the person. For example: Bethlehem, Nazareth, Jerusalem. The answer: Jesus, of course, who was
1. Egypt, Midian, Sinai
Moses (who was born in Egypt, married in Midian, and received the Law on Sinai)
2. UR, Canaan, Egypt
Abraham (born in UR, moved to Canaan, lived in Egypt for a while)
3. Tarsus, Rome, Ephesus, Jerusalem
Paul (born in Tarsus, traveled to Rome and Ephesus, studied and taught in Jerusalem)
4. Jerusalem,. The Jordan River, Herod's palace
John the Baptist (born in Jerusalem, baptized people in the Jordan, imprisoned and executed in Herod's palace)
5. Capernaum, Bethsaida, Joppa, Babylon
Peter (who lived in Capernaum and Bethsaida, had his famous vision in Joppa, and traveled as a missionary to "Babylon" [which may be a code name for Rome]
6. Anathoth, Jerusalem, Egypt
Jeremiah (a native of Anathoth, ministered in Jerusalem, was carried away to Egypt)
7. Tishbe, Samaria, Cherith Brook
Eljah (native of Tishbe, prophesied in Samaria, was fed by ravens at Cherith)
8. Bethlehem, Hebron, Jerusalem
David (native of Bethlehem, established his capitals at Hebron and Jerusalem)
9. Jerusalem, Babylon, Persia
Daniel (native of Jerusalem, exiled in Babylon, then in Persia)
10. Tarshish, Joppa, Nineveh
Jonah (who headed for Tarshish, departed from Joppa, prophesied in Nineveh)
This Week's Bible Trivia
1. What New Testament man had been accustomed to having his hands and feet chained?
2. What is the only book of the Bible to refer to semen?
3. Who walked with a limp after an angel threw his hip out of joint?
4. What part of the body was usually broken to help a crucified man die quicker?
5. Who is the only man mentioned as wearing armor on his legs?

Copied from the Whimsical Quizzical Bible Trivia Book
Written by J. Stephen Lang
---

Lottie Moon Christmas Offering
"One Sacred Effort, Find Your Place In God's Story", is the Theme for the 2014 Lottie Moon Christmas Offering for Foreign Missions. This year we have set a goal of $1,800.00 for this great mission effort. Through giving, our church is sending our missionaries, advancing the Gospel to the nations – and finding a place in God's story!
The Lottie Moon Christmas Offering is an international missions offering which supports Southern Baptist missionaries as they share the Gospel overseas. The offering represents 59 percent of IMB's total income, and every penny you give to the offering goes directly to support missionaries. The goal for the 2014 offering is $175 million. As Southern Baptist provide more resources, greater numbers of missionaries can be sent. Bro. Roger Gaunt will be our guest speaker on Sunday, December 14, to help kick off this mission effort and tell us more about it.

Please be in prayer for the Lottie Moon Christmas Offering and how you can help through your gifts, and "finding your place in God's story".
---

Birthdays
December 2 Courtney Scroggs
December 5 Diann Hale
December 5 Lester Allen
December 7 Derek Neeley
December 7 Jerry Scott
December 7 Lonnie Gasaway
December 8 Beverly McNeece
December 9 Jennifer Trent
December 11 Jeremy Pitts
December 13 Sarah Eoff
December 15 Bob Cody
December 17 Emily Trent
December 20 Nancy Fitts
December 20 Tausha Privett
December 24 Billy Vance
December 25 John Walpole
December 25 Jerry Trent
December 27 Evalee Hukill
December 27 Doyle Laxton
December 28 Payton Scroggs
December 31 Justin Turner
---

Anniversaries
December 19 Robbie and Kayla Collinsworth
---
Events Calendar
Sunday Schedule
Sunday School 9:30 a.m.
Morning Worship 10:30 a.m.
Choir Practice 5:00 p.m.
Evening Worship 6:00 p.m.
Wednesday Schedule
Bible Study 6:00 p.m.
Monthly Prayer Breakfast
Saturday, December 27 8:00 a.m.