Petit Jean Baptist News
"Come to the Mountain for His Word"


From the Desk of
Bro. Bill Scroggs
A Time For Love

Red Alert! Red Alert! Valentine's Day is fast approaching! It is funny how it always seems to slip up on me. Is it going to be on the 14th this year? If so, that gives me almost half a month to try to remember.

Now, this is the anniversary of Jeanie and Doug's first official date after 'talking' for a period of time. It is interesting to have special dates like this as a reminder of the special occasions. As one whose anniversary happens to be on Columbus Day (even though accidently) it seems to be a great idea. We have one couple, Wayne and Phyllis Adams, which celebrate their anniversary on her birthday. "What a Deal," I say. It is a good thing to have such a reminder if you can get it.

Does this cheapen the celebration to tie one to the other? It doesn't have to lessen the value of the day. In fact, with these couples, I see that birthdays and anniversaries are not the only time they show their love for each other.

It is so special to see husbands living out the verse (Ephesians 5:25) that comes a few verses after the most feared verse for women (Ephesians 5:22.) It is good to see men displaying the affection they have for their wives in the many different ways God gifts them to show them. It is not always by holding hands or hugging, even though these are acceptable, but also the courtesies and sometimes small almost unnoticeable looks of admiration.

May this love abound not just because of the day set aside, but every day of the year. Don't wait until the fourteenth to tell your Valentine that you love him or her. Begin early if you have not already done so, tell them, no, show them today. And as my daddy once said, (even though it was not about this situation,) "Let's start an epidemic!"

---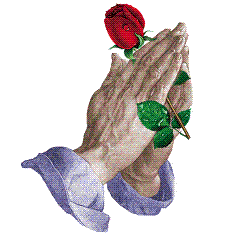 We Lift Up In Prayer

Paul Fitts, brother of Robert Fitts, is recovering from heart surgery. He had four bypasses and mitral valve repair. Doctor says the surgery went well.

Tina Parish has breast cancer and has to have a mastectomy followed by chemo.

Carroll Satterwhite is recovering from a stroke which caused the partial loss of vision in one of his eyes.
Please remember the families of:
· Betty Conner, sister of Nolan Owen, passed away on January 14.

· Carolyn Pruitt. Carolyn passed away the first of January.

· Lydia Christine Kizzziar. 13 year old niece of Nancy and Robert Fitts passed away after battling the flu.

· Emily Oates lost her battle with cancer on January 27.

· Holmes Herring, Billy Vance's brother, passed away early January.
Blake Chapman and Robbie Collinsworth are serving in the military.

Fern Bess, Flora "Bill" Clay, Myron Mann, Ina Martin, Jim St. John, Jim Thompson, Lloyd Vance, and Bill Wilson are dealing with heart problems.

Shirley Bell, Al Bembry, Ray Bertram, Aubrey Bradbury, Ken Bratwell, Sandy Burr, Phil Chapman, Frances Cunningham, Keith Duncan, Ruth Follis, Agatha and Lonnie Gasaway, Dianne Hall, Gabriel Johnson, Michael Johnson, Cookie Larrick, Lisa Martin, Destiny McArt, James Meadows, Buddy Sherman, Johnathan Steinmetz, Robert Steinmetz, Billy Vance, and Jo Woodson are battling serious health problems.

Vicki Branscum, Glen Brison, Roy Castillion, Linda Chapman, Cole Cody, Dale DeSpain, Sandra Dozier, D J Eades, Suzanne Earl, Jerry Elmore, Linda Elz, Cathy Flowers, Ed Garrett, Garrett Hayden, Mary Hopson, Buddy Hoezleman, Nancy Hubbard, Herb Huber, Rev. Larry Hudson, Evalee Hukill, Lambert West, Dena Murph, Sherry Parks, Denise Robinson, Dr. Herbert Roland, Keith Rosenthal, Jeff Scaccia, Teresa Schroepher, Betty Scroggs, Gabby Smellmann, Fred Steinmetz, Dennis Stewart, Bill David Walker, and Suzy Ward are battling cancer.

Tommie Adkins, Virgil Donovan, and Reta Scroggs are struggling with severe forms of arthritis.

Heavenly Father, we know that you are the Great Physician, and we come to you asking for your healing touch on our friends and loved ones. So many have lost family members and we pray for comfort and peace for those families. We thank you, Lord, for all the many ways you have already touched our lives and we look forward to all the many blessings you have in store for us. In Jesus' precious name we pray, amen.
---
Missionary Moment

JOHN MARK and CHERYL HANSEN have been planting churches in North America and abroad since the 1980s. Their calling has always involved international ministries with emphasis on the Chinese. John Mark presently serves as church planting catalyst for the Eastern Nebraska Baptist Association in Omaha. He has been involved in the addition of 17 (and still counting) new congregations to the association. Cheryl teaches English to adult immigrants through the Omaha public school system. John Mark and Cheryl left their previous overseas assignment in Panama through the IMB due to health issues of aging parents. As congregations commit to give through the Cooperative Program, ministries among diverse people groups have opportunity to hear of the difference Christ can make in their lives. Pray for the Hansens as they lovingly minister to their parents.
---

Answers to last week's Bible Trivia
1. What paranoid king, appointed to his post by the Romans, ordered the massacre of babies in Bethlehem?

Herod, known to history (for some strange reason) as "Herod the Great: (Matthew 2: 13-18)

2. Who had the apostle James executed by the sword?

Herod Agrippa, grand of Herod the Great (Acts 12: 1-2)

3. Who followed Pontius Pilate as Roman governor in Palestine?

Felix (Acts 24)

4. What Roman ruler ordered a census of the empire?

Caesar Augustus (Luke 2)

5. Which Roman ruler expelled the Jews from Rome?

Claudius (Acts 18:2)
This Week's Bible Trivia

1. What Old Testament land was famous for its gold, incense, and other valuables?

2. What pagan city was visited by Jesus, who claimed its people probably, had more faith than those in some of the Jewish towns?

3. In what desert region did the Israelites receive manna and quail from the Lord?

4. What ancient city was probably the original capital of the kingdom of Babylon?

5. What city was the lodging place for the Ark of the Covenant?

Copied from the Whimsical Quizzical Bible Trivia Book
Written by J. Stephen Lang
---
Events Calendar

Sunday Schedule

Sunday School 9:30 a.m.
Morning Worship 10:30 a.m.
Choir Practice 5:00 p.m.
Evening Worship 6:00 p.m.

Wednesday Schedule

Bible Study 6:00 p.m.

Monthly Prayer Breakfast

Saturday, February 22 8:00 a.m.
---
Birthdays

February 1 Ann Vance
February 1 Matthew Rager

February 2 Betty Scroggs
February 2 Debbie Shrewsbury

February 7 Ray Bertram

February 9 Fern Bess

February 13 Judy Emmerson
February 13 Jay Scroggs

February 17 Emma Bertram

February 20 Shane Engebrecht

February 21 Gail Tanner

February 23 Virgil Donovan
---
Anniversaries
February 27 Rhonda and Clark Broege
---
Valentine Potluck

A Valentine Potluck will be held (weather permitting) on Sunday, February 9, immediately following the morning worship service.
Cream Cheese Pastry
From Michelle Grimes

2 Cans Croissant Rolls
3/4 Cup Sugar
1 Teaspoon Vanilla
1 Teaspoon Lemon Juice
2 8-Ounce Cream Cheese (softened)
1 Egg Yolk (save white)

Glaze

1 Cup Powdered Sugar
5 Teaspoons Milk

Mix together sugar, vanilla, lemon juice, and cream cheese. Add egg yolk.

In a 9 X 13 cake pan, unroll 1 can croissant rolls.

Pour mixture over rolls.

Unroll next can of rolls on top of mixture.

Beat egg white until foamy and pour over top of croissant rolls.

Bake at 350° about 30 minutes.

Mix powdered sugar and milk together and pour over rolls when you take them out of the oven.

Let cool.