Petit Jean Baptist News
---
---


From the Desk of
Bro. Bill Scroggs
Thank You!

As we start a new year, I look back and thank you for being who you are. I have been blessed to have been around each of you.

I look back and see the different missions and ministries we have touched this year. All year long we join with other churches in our association (Conway-Perry Baptist Association) This year Phyllis Adams took over as Associational clerk and quickly grew into the task.
In the spring we get to participate with other Southern Baptists in the Annie Armstrong Easter Offering. This offering helps fund missions in North America. It is always exciting to see and hear how these dollars help in America.
During the summer we were able to start coming alongside our neighbor Oppelo First Baptist Church serving our part of the county with a food bank. I was touched from the on-set not only with the number receiving service through this ministry, but how many being served that were in our age group.
Near the end of the summer we helped the children at The Arkansas Baptist Children's Home with Christmas in August to help provide school supplies. Who knows, we may be providing the supplies for an artist or a pen to the next writer that touches us.
About the same time we were blessed to be able to feed the Conway County Christian Clinic's doctors and other volunteers twice. This ministry has touched many lives, but has closed its doors this month due to changes in the overall health care system.
We also were able to participate in a peanut butter drive for the Conway County Care Center to help feed people in and around Morrilton.
Also our Dixie Jackson Mission offering came along about the same time to benefit Arkansas opportunities. Every year I am proud of our church as we repay our neighbors who invested in us over twenty years ago.
Late this fall we embarked on a local mission project called The Carrie Scott Mission Project, helping Carrie re-roof her house. This project has provided much fun and camaraderie as Bob Cody offered his expertise to Wayne Adams, Nolan Owens, Clayton Jones and others who were able to watch and listen. All of that was spiced with humor and the ever present words of wisdom.
The women were able to participate by providing fuel of nutritious meals to keep the men working.
To complete the year we joined Southern Baptists everywhere in The Lottie Moon Christmas Offering for International Missions with a goal of $2500; we have received so far more than $4000.00. As you can see, through 2013 First Baptist Church Petit Jean has been blessed to be on mission locally and around the world.
Looking back and looking forward to opportunities of 2014, let us remember these words of Jesus in Matthews 25:40, "Verily I say unto you, Inasmuch as ye have done it unto one of the least of these my brethren, ye have done it unto me."
Thank you for letting me serve with you.

---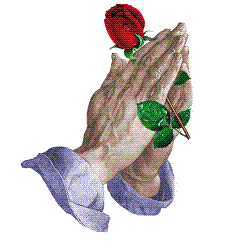 We Lift Up In Prayer

Billy Vance's hands were injured due to a limb falling from a tree on them as he was driving his tractor under it. Billy is also dealing with vertigo. Please lift up Billy and his wife, Ann, as she ministers to him.

Please remember the family of Carolyn Pruitt. Carolyn passed away the first of January.

Emily Oates has inoperable cancer which has spread throughout her body. She has elected not to undergo Chemo and hospice has been called in. Please remember her and her son, Randall, in your prayers. Randall will be staying with her for the duration.

Blake Chapman and Robbie Collinsworth are serving in the military.

Fern Bess, Flora "Bill" Clay, Myron Mann, Ina Martin, Jim St. John, Jim Thompson, Lloyd Vance, and Bill Wilson are dealing with heart problems.

Shirley Bell, Al Bembry, Ray Bertram, Aubrey Bradbury, Ken Bratwell, Sandy Burr, Phil Chapman, Frances Cunningham, Keith Duncan, Ruth Follis, Agatha and Lonnie Gasaway, Dianne Hall, Gabriel Johnson, Michael Johnson, Cookie Larrick, Lisa Martin, Destiny McArt, James Meadows, Buddy Sherman, Johnathan Steinmetz, Robert Steinmetz, and Jo Woodson are battling serious health problems.

Vicki Branscum, Glen Brison, Roy Castillion, Linda Chapman, Cole Cody, Dale DeSpain, Sandra Dozier, D J Eades, Suzanne Earl, Jerry Elmore, Linda Elz, Cathy Flowers, Ed Garrett, Garrett Hayden, Mary Hopson, Buddy Hoezleman, Nancy Hubbard, Herb Huber, Rev. Larry Hudson, Evalee Hukill, Lambert West, Dena Murph, Sherry Parks, Denise Robinson, Dr. Herbert Roland, Keith Rosenthal, Jeff Scaccia, Teresa Schroepher, Betty Scroggs, Gabby Smellmann, Fred Steinmetz, Dennis Stewart, Bill David Walker, and Suzy Ward are battling cancer.

Tommie Adkins, Virgil Donovan, and Reta Scroggs are struggling with severe forms of arthritis.

Dear Lord, we come to You prayerfully asking for Your healing touch on our friends and family who are suffering from illness and disease. We pray for Your comforting touch on them and a peace that only You can give them. In Jesus' precious name we pray, Amen.
---
Missionary Moment
MATTHEW KEPNER,* serving in East Asia, shares this praise for a new evangelism initiative: "Local workers are being trained to challenge believers to prayerfully choose five friends or family members, pray for their salvation, perform one act of service for each one of them every month and share the Gospel-simply, lovingly and boldly. Believers are also being trained in a simple, reproducible discipleship method that they can use to follow-up with those who have accepted Christ. In the first four months of the new initiative, many who had never shared the Gospel before have started doing so, and more than 200 new believers have come into the Kingdom."
---

Answers to last week's Bible Trivia
1. What did Moses toss into the air to create the plague of boils on the Egyptians?
Soot (Exodus 9: 10)

2. What caused Jeroboam to leave Egypt and return to Israel, where he became a king?
The death of Solomon (1 Kings 11: 40)

3. What son of Noah were the Egyptians descended from?
Ham (Genesis 10:6)

4. When hail fell on Egypt, what was the only region not affected?
Goshen, the district where the Hebrew slaves lived. (Exodus 9: 26)

5. What pagan king taunted the Israelites for believing the Egyptians would aid them?
Sennacherib, king of Assyria (2 Kings 18)
This Week's Bible Trivia
1. What paranoid king, appointed to his post by the Romans, ordered the massacre of babies in Bethlehem?

2. Who had the apostle James executed by the sword?

3. Who followed Pontius Pilate as Roman governor in Palestine?

4. What Roman ruler ordered a census of the empire?

5. Which Roman ruler expelled the Jews from Rome?
Copied from the Whimsical Quizzical Bible Trivia Book
Written by J. Stephen Lang
---
Lottie Moon Christmas Offering

Phyllis Adams, our missions leader, set a goal of $2,000.00 for the 2013 Lottie Moon Christmas Offering for Foreign Missions. Petit Jean First Baptist Church is a small church with a large heart for missions. Phyllis was not disappointed in the gifts to this very important mission. As of January 1, $4,296.00 has been received. We will receive donations to this offering one more Sunday before ending this year's campaign. It has already been a tremendous success. All of the money collected will go to missionaries in foreign countries to help them in their effort to win people to Christ. God bless you all for giving from your heart.
Sunday Schedule

Sunday School 9:30 a.m.
Morning Worship 10:30 a.m.
Choir Practice 5:00 p.m.
Evening Worship 6:00 p.m.
Wednesday Schedule
Bible Study 6:00 p.m.
Monthly Prayer Breakfast
Saturday, January 25 8:00 a.m.
---
Anniversaries
January 13 Beau and Sharon Steinmetz
January 16 Phil and Linda Chapman
January 31 Doyle and Virginia Laxton
---
Birthdays
January 4 Gina Sellers
January 14 Billy Eoff
January 14 Johnny Bertram
January 14 J.R. Rager
January 20 Don Eoff
January 23 Phyllis Taylor
January 24 Emily Tony
January 28 Jimmy Hulsey
---
Recipe Corner

We are going to try something new: The "Recipe Corner". Each of us has been asked at one time or another for the recipe of something we have prepared for a potluck, dinner party, or other social gatherings. If you have a recipe you would like to share with everyone, please send it to me and I will get it in the next newsletter. You can email it to me at jeaniescroggs@swbell.net, or hand it to me when you see me.

Also, if you have a better name for this column, and I know there has to be one, please let me know your thoughts.
POPPY SEED CHICKEN CASSEROLE

4-6 Large Chicken Breasts
2 Cans Cream of Chicken Soup
16 Oz. Sour Cream
30 Ritz Crackers (crumbled)
1-Stick Butter
2 Tsp. Poppy Seeds
Boil chicken and remove from bone.
Place in 9 x 13 pan.
Combine soup and sour cream; pour over chicken.
Crumble crackers and spread over chicken.
Sprinkle with poppy seeds.
Melt butter and drizzle over top.
Bake at 350 degrees for 30 minutes.