Petit Jean Baptist News
"Come to the Mountain for His Word"
---


From the Desk of

Bro. Bill Scroggs
Great Is The LORD!

Every day, if we look, we can see evidence of the greatness of God. This week we have received some much needed rain, and because of our extra dry spring, we can use every drop we can get. It was good to see some folks, even though they were mildly inconvenienced by the showers, give their praise to God for the blessings of the rains.

If we look, each day we will find a reason thank God. As Christians, there is no way we can reasonably leave off giving God the praise and adoration for all He has done for us.

How many times did He intervene on our behalf this week to bring us to this weekend? How many delays did He build into our schedules to protect us from ourselves or maybe even from some greater challenge?

Were these rain showers orchestrated to slow us down or change our plans for our protection? We may not see every step God has for us, but His word in Romans 8:28 reminds us that "All things work together for good to them who love God and are called according to His purpose."

Truly God is Great and worthy to be praised! Let us praise Him.
---
Missionary Moment

CHARLIE and ABBEY NOFFSINGER* are Southern Baptist representatives who live in an area of India where half the population is Hindu and half is Muslim. By meeting practical needs, such as water purification projects and flood relief work, the representatives find opportunities to share the Gospel. A preventative health team, comprised of nationals, shares Bible stories as they help to meet physical needs. They have gained access to Muslim villages where entire Bible story sets have been shared. "When you show that you really do care for them, the Gospel can go forward," Charlie said. Gifts through the Cooperative Program provide resources to meet both physical and spiritual needs around the world. *Names changed.
---

New Member

We welcome Elizabeth Kaye Jones to our church!
We are blessed to have you join our family.
---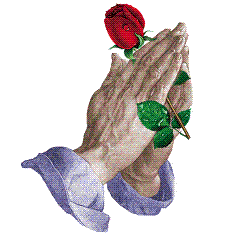 We Lift Up In Prayer

Lift up in prayer the family of Chance and Danielle Morgan, and daughter, Brooklyn.

Pray for Billy Vance as the doctors try to diagnose his problem.

Angie Willis has returned home from Army Basic Training to recuperate from an arm injury she received while there.

Please pray for healing for Henry Jones who broke his leg.

Please pray for the family of Dwayne Clifton.

Blake Chapman, Robbie Collinsworth and Angie Willis are serving in the military.

Fern Bess, Flora "Bill" Clay, Paul Fitts, Myron Mann, Ina Martin, Annie Rozivka, Jim St. John, Jim Thompson, and Lloyd Vance are dealing with heart problems.

Shirley Bell, Al Bembry, Ray Bertram, Aubrey Bradbury, Ken Bratwell, Sandy Burr, Phil Chapman, Frances Cunningham, Keith Duncan, Ruth Follis, Agatha and Lonnie Gasaway, Dianne Hall, Gabriel Johnson, Michael Johnson, Cookie Larrick, Lisa Martin, Destiny McArt, James Meadows, Carroll Satterwhite, Buddy Sherman, Johnathan Steinmetz, Robert Steinmetz, Billy Vance, and Jo Woodson are battling serious health problems.

Linda Beard, Vicki Branscum, Glen Brison, Roy Castillion, Linda Chapman, Cole Cody, Dale DeSpain, Sandra Dozier, D J Eades, Suzanne Earl, Jerry Elmore, Linda Elz, True Fitch, Cathy Flowers, Ed Garrett, Garrett Hayden, Mary Hopson, Buddy Hoezleman, Nancy Hubbard, Herb Huber, Rev. Larry Hudson, Evalee Hukill, Lambert West, Dena Murph, Tina Parish, Sherry Parks, Denise Robinson, Dr. Herbert Roland, Keith Rosenthal, Jeff Scaccia, Teresa Schroepher, Betty Scroggs, Gabby Smellmann, Fred Steinmetz, Dennis Stewart, Bill David Walker, and Suzy Ward are battling cancer.

Tommie Adkins, Virgil Donovan, and Reta Scroggs are struggling with severe forms of arthritis.

Dear Lord, we are so grateful for the many ways in which You look after us. We come asking that You touch the bodies of our friends and give them the healing they desperately look for. We pray that they draw strength from you and peace. In Jesus name we pray. Amen.
---

Baby Shower

Everyone is invited to a baby shower, honoring Danielle Morgan, on Saturday, June 21, at 2:00 p.m. in the church fellowship hall. Danielle is expecting twins, a boy and a girl.

---

Answers to last week's Bible Trivia

1. Whom did Jesus send fishing in order to get money for taxes?

Peter (Matthew 17: 24-270

2. To whom did Jesus say, "If thou wilt be perfect, go and sell that thou hast and give to the poor"?

The rich young ruler (Matthew 19: 21)

3. Who paid an enormous amount of silver to buy a cave to bury his beloved wife in?

Abraham, who bought the cave of Machpelah to bury Sarah in (Genesis 23)

4. What (formerly) rich man sat in a pile of ashes?

Job (2: 8)

5. Who stated that, being a poor man, he couldn't possibly marry Saul's daughter?
David, who did indeed marry Saul's daughter (1 Samuel 18: 23)

This Week's Bible Trivia

1. What pagan military officer was willing to pay thirty thousand pieces of silver and six thousand pieces of gold to be cured of leprosy

2. What New Testament prophet told Roman soldiers to be content with their pay and to avoid taking money by force?

3. Deuteronomy 15:4 says "There shall be no poor among you." What does Deuteronomy 15:11 say?

4. What great city, famous for its wealth (and vice), is destroyed in the book of Revelation?

5. What wealthy man buried Jesus in his own tomb?
Copied from the Whimsical Quizzical Bible Trivia Book
Written by J. Stephen Lang
---
Events Calendar

Sunday Schedule

Sunday School 9:30 a.m.
Morning Worship 10:30 a.m.
Choir Practice 5:00 p.m.
Evening Worship 6:00 p.m.

Wednesday Schedule

Bible Study 6:00 p.m.

Monthly Prayer Breakfast
Saturday, June 28 8:00 a.m.
---

Birthdays

June 1 Becky Manning
June 1 Joel Martin
June 2 Steve Privett
June 8 D.J. Eades
June 8 Carroll Satterwhite
June 8 Chyenne Glover
June 9 Juan Zambrano
June 10 Anna Cody
June 12 Virginie Walpole
June 18 Wanda Owen
June 20 Bill Scroggs
June 20 Dot King
June 29 Sam Lasuzzo
June 29 Sharon Seinmetz
Anniversaries

June 11 Nolan and Wanda Owen
June 13 D.J. and Mary Ann Eades
June 21 Bill and Coe Wilson
June 23 Tyler and Jennifer Trent
June 26 Doug and Jeanie Scroggs
June 28 Virgil and Nancy Donovan
---