Petit Jean Baptist News
"Come to the Mountain for His Word"
---


From the Desk of
Bro. Bill Scroggs

Planting Time

The old-timers used to say, "You need to get your taters in the ground by March 15 and if possible by Valentine's Day." As the temperatures warm up, it makes a gardener want to turn over some soil and put some seeds into the earth.

The last week or so we have had some nice temperatures for a day or so and then some sub-freezing days. These cool days cropping up can sure spoil the mood to till the soil.

I have seen some people grow impatient and go ahead and plant with the ground being so cold that the seed didn't germinate and just rotted and had to be replanted.

Other seeds planted at the correct time and temperature came up and sometimes so much of the seed came up it had to be thinned out. The writer of Ecclesiastes 3:2 reminds us, "A time to be born, and a time to die; a time to plant, and a time to pluck up that which is planted."

In addition to planting at the right time you have to plant the right seed. The apostle Paul reminds us in Galatians 6:7-8, "Do not be deceived, God is not mocked; for whatever a man sows, this he will also reap. For the one who sows to his own flesh will from the flesh reap corruption, but the one who sows to the Spirit will from the Spirit reap eternal life.…"

Seek God and make the wise choices.
---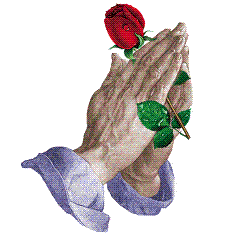 We Lift Up In Prayer

Please keep Annie Rozivka in your prayers. Annie is recovering from open heart surgery.

Please be in prayer for Linda Beard. Linda is the wife of Phil and Linda Chapman's Pastor in Lake Charles, Louisiana. She had a biopsy done and is awaiting the results. Linda has suffered from cancer in the past and is worried about the results of this biopsy. Please keep her, her husband, and their congregation in your prayers.

Liz Guess is recovering from surgery on a broken wrist.

Blake Chapman and Robbie Collinsworth are serving in the military.

Fern Bess, Flora "Bill" Clay, Paul Fitts, Myron Mann, Ina Martin, Jim St. John, Jim Thompson, and Lloyd Vance are dealing with heart problems.

Shirley Bell, Al Bembry, Ray Bertram, Aubrey Bradbury, Ken Bratwell, Sandy Burr, Phil Chapman, Frances Cunningham, Keith Duncan, Ruth Follis, Agatha and Lonnie Gasaway, Dianne Hall, Gabriel Johnson, Michael Johnson, Cookie Larrick, Lisa Martin, Destiny McArt, James Meadows, Carroll Satterwhite, Buddy Sherman, Johnathan Steinmetz, Robert Steinmetz, Billy Vance, and Jo Woodson are battling serious health problems.

Vicki Branscum, Glen Brison, Roy Castillion, Linda Chapman, Cole Cody, Dale DeSpain, Sandra Dozier, D J Eades, Suzanne Earl, Jerry Elmore, Linda Elz, Cathy Flowers, Ed Garrett, Garrett Hayden, Mary Hopson, Buddy Hoezleman, Nancy Hubbard, Herb Huber, Rev. Larry Hudson, Evalee Hukill, Lambert West, Dena Murph, Tina Parish, Sherry Parks, Denise Robinson, Dr. Herbert Roland, Keith Rosenthal, Jeff Scaccia, Teresa Schroepher, Betty Scroggs, Gabby Smellmann, Fred Steinmetz, Dennis Stewart, Bill David Walker, and Suzy Ward are battling cancer.

Tommie Adkins, Virgil Donovan, and Reta Scroggs are struggling with severe forms of arthritis.

Our most gracious Heavenly Father, we come to You with heavy hearts for those of our friends and family who are suffering from illness and heartache. We pray that You comfort them as only You can. Touch their bodies and give them the strength they need to overcome their adversities. Touch their hearts and let them know that You are holding them close. In Jesus' name we pray. Amen.
---
Missionary Moment

Oklahoma native MARIO GARCIA, along with his wife, ADRIANA, and their two children are serving tirelessly in the Texas border town of Laredo. Mario serves as the Director of Missions for the Laredo Baptist Association and as the Texas Baptist River Ministry Coordinator. He is a key person in the Texas emphasis on starting lay-led, home-based churches that are connected to established churches. Through these smaller churches, broken lives are being mended and entire families are being saved. Because you give through the Cooperative Program, this is possible. Mario asks for prayer for strength and wisdom and that he will represent Christ in the best way possible so many will come to Him.
---

Answers to last week's Bible Trivia

1. What Old Testament land was famous for its gold, incense, and other valuables?
Sheba (Psalm 72: 10; Isaiah 60: 6)

2. What pagan city was visited by Jesus, who claimed its people probably, had more faith than those in some of the Jewish towns?
Sidon (Matthew 11:21)

3. In what desert region did the Israelites receive manna and quail from the Lord?
The Wilderness (Desert) of Sin (Numbers 33)

4. What ancient city was probably the original capital of the kingdom of Babylon?
Shinar (Genesis 11)

5. What city was the lodging place for the Ark of the Covenant?
Shiloh (Psalm 78:60)

This Week's Bible Trivia

1. What Country was home to the queen who paid Solomon a visit?

2. At what place was the Lord's tabernacle set up?

3. What wicked city was destroyed by fire from heaven?

4. What city in Sicily was visited by the apostle Paul?

5. In what town in Samaria did Jesus meet the woman at the well?

Copied from the Whimsical Quizzical Bible Trivia Book
Written by J. Stephen Lang
---
Hat Day

March 23rd is hat day at Petit Jean First Baptist Church. This is always a fun time, seeing the different hats worn by men and women alike. On our last hat day, Doug Scroggs was chosen the winner for the most unusual look. Whether you go for a sophisticated, western, unusual hat, the choice is yours.
---
Annie Armstrong

Beginning March 23rd and running through April we will be receiving the Annie Armstrong Easter Offering for North American Missions. Our goal is $1,500.00. When you give to the offering, 100 percent of your gift will be transformed into missionary salaries and ministry supplies. Those missionaries and supplies will help others hear the message of Christ and respond in faith to His offer of salvation. The 2014 Annie Armstrong Easter Offering Theme: Firmly Planted…Rooted in the Gospel, is based on Matthew 13:3-9
Please be in prayer not only for this offering, the missionaries, and the people being touched by hearing the word of God and seeing His love put into action, for also for guidance in your giving to this special offering. We may not be called to go out into the mission field, but we can help those who are.


---

Events Calendar

Sunday Schedule

Sunday School 9:30 a.m.
Morning Worship 10:30 a.m.
Choir Practice 5:00 p.m.
Evening Worship 6:00 p.m.

Wednesday Schedule

Bible Study 6:00 p.m.

Monthly Prayer Breakfast

Saturday, March 29 8:00 a.m.

---

Birthdays

March 4 Jenna Payne
March 6 Gwyn Gasaway
March 12 Sandy Shaw
March 14 Ann Shaw
March 16 Danny Eades
March 16 Ashley Adams
March 17 J.R. Privett
March 17 Maribeth Glover
March 20 Patti Vance
March 20 Kaye Drilling Jones
March 21 Judah Trent
March 28 Cassedy Payne
March 31 Reta Scroggs

Anniversaries

March 15 Jeff and Kim Tony