Petit Jean Baptist News
"Come to the Mountain for His Word"
---


From the Desk of
Bro. Bill Scroggs

Season to Greet!

We have gone through spring and summer with political ad after political ad. Tuesday is the final day to vote for the candidates who have sown millions of dollars to showcase their abilities and their opponent's shortcomings.

After all this time and money, we are about to see something we have not seen in several months: A show without at least two commercials with opposing views.

After all this time, we are going to see the harvest. There will be winners and losers. There will be voters and states that won, but lose. There will be voters and states that think they lost, yet will find they really won.

I am praying God will raise up a new generation to rise up and call Him blessed and train the next generation to follow Him also.

That is a season I can't wait to greet! A season of truth and truly justice for all. God bless America and restore us to a place of righteousness.

The writer of Psalms 95:6 says, "O come, let us worship and bow down: let us kneel before the Lord our maker."

Now let us greet and embrace the season to celebrate the birth of our Savior Jesus Christ!


---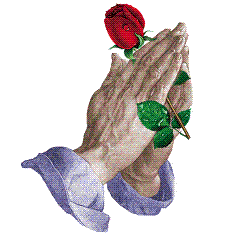 We Lift Up In Prayer

Gina Sellers, Agatha Gasaway, Lloyd Vance, and Nadine Satterwhite are all recuperating from surgery.

Blake Chapman and Robbie Collinsworth are serving in the military.

Fern Bess, Flora "Bill" Clay, Paul Fitts, Ina Martin, Jim Thompson, and Lloyd Vance are dealing with heart problems.

Shirley Bell, Al Bembry, Aubrey Bradbury, Ken Bratwell, Sandy Burr, Phil Chapman, Frances Cunningham, Keith Duncan, Paul Fitts, Ruth Follis, Agatha and Lonnie Gasaway, Dianne Hall, Gabriel Johnson, Michael Johnson, Cookie Larrick, Lisa Martin, Destiny McArt, James Meadows, Doris Reed, Jerry Schultz, Buddy Sherman, Abby Shrewsbury, Johnathan Steinmetz, Robert Steinmetz, Billy Vance, and Jo Woodson are battling serious health problems.

Linda Beard, Vicki Branscum, Glen Brison, Roy Castillion, Linda Chapman, Cole Cody, Dale DeSpain, Sandra Dozier, D J Eades, Suzanne Earl, Jerry Elmore, Linda Elz, True Fitch, Cathy Flowers, Ed Garrett, Garrett Hayden, Mary Hopson, Buddy Hoezleman, Herb Huber, Rev. Larry Hudson, Evalee Hukill, Lambert West, Dena Murph, Tina Parish, Sherry Parks, Denise Robinson, Dr. Herbert Roland, Keith Rosenthal, Jeff Scaccia, Betty Scroggs, Gabby Smellmann, Fred Steinmetz, Dennis Stewart, Bill David Walker, and Suzy Ward are battling cancer.

Tommie Adkins, Virgil Donovan, and Reta Scroggs are struggling with severe forms of arthritis.

Heavenly Father, we lift up our friends and family to you, asking that You give them guidance, mercy, and grace as they deal with their personal challenges. Help us as we try to be there for them in their time of need. In Jesus' name we pray. Amen.
---

Answers to last week's

Bible Trivia

1. What grandson of Noah was cursed for his father's sins?
Canaan, the son of Ham, who had dishonored his father (Genesis 9:25)

2. What Roman official in Jerusalem bowed to the wishes of an uncontrollable mob?
Pilate (Matthew 27: 23-24)

3. What Roman soldier treated Paul kindly on his voyage to Rome?
Julius (Acts 27: 1-3)

4. What prophet had a vision of a lion with eagle's wings?
Daniel (7: 4)

5. Who criticized her famous brother Moses for being married to an Ethiopian woman?
Miriam (Numbers 12:1)

This Week's Bible Trivia

We inevitably associate people with certain places – Mark Twain with Missouri and the Mississippi River, for example. The questions here involve three or four places that had a famous Bible Character associated with the. You name the person. For example: Bethlehem, Nazareth, Jerusalem. The answer: Jesus, of course, who was born in Bethlehem, grew up in Nazareth (and was rejected there), and taught and died in Jerusalem. (These questions are not intended for the faint of heart. But if you do well on these, give yourself a Bible pat)
Egypt, Midian, Sinai

UR, Canaan, Egypt

Tarsus, Rome, Ephesus, Jerusalem

Jerusalem,. The Jordan River, Herod's palace

Capernaum, Bethsaida, Joppa, Babylon

Anathoth, Jerusalem, Egypt

Tishbe, Samaria, Cherith Brook

Bethlehem, Hebron, Jerusalem

Jerusalem, Babylon, Persia

Tarshish, Jobba, Nineveh
Copied from the Whimsical Quizzical Bible Trivia Book
Written by J. Stephen Lang
---

Missionary Moment God took missionaries STEVE and MARILYN HAINES on a winding route to their current assignment in Paraguay. When first considering missions, they had a heart for Europe. But God sent them to Costa Rica, and then to Colombia, where they adopted twin girls, Rachel and Rebecca. In 1991, they went to the Ukraine to work with a seminary and plant churches. Then God led them to Paraguay to reach the 20,000 Ukrainians living there. God even moved them into a German community. Today they lead efforts to discover the unreached people groups of Paraguay. Gifts through the Cooperative Program provide the means for missionaries to follow God wherever He leads.
---
The Arkansas Baptist
Children's Home

The Arkansas Baptist Home for Children campus is located in Monticello on the same 80-acre home and farm site that Miss Hannah Hyatt gave to Arkansas Baptists in 1894, so there would be a place to care for Arkansas's orphans.
Today, very few of the residents are orphans. They come from homes where they have been abused, where there is serious family conflict or where their parents lack the skills necessary to care for them.
The Home seeks to provide them a Christ-centered place of safety and security where they can grow physically, emotionally, academically and spiritually. The residents are usually school-aged children and youth.
At the Home, the children live in six different cottages with their house parents. There are three boys' cottages and three girls' cottages. Each child has its own bedroom. Meals are served family style and the children learn to work together in their cottages.
The children attend local schools and Southern Baptist churches. Many are involved in extracurricular school activities, church activities and community events. Additionally, the Home has a full time recreation worker and the children enjoy a wide variety of fun activities, sports and entertainment opportunities.
Children come to us through private placement by a child's parent or guardian who decides to place the child with us for a time or from the Arkansas Department of Human Services. Each child is assigned a case manager who develops a plan of care for them and, when possible works to reunite the family.
More than anything else, the Home is a place of love, care and discipline for the approximately 75 children who live there each year.

Beginning November 2 and running through November 16, we will be receiving our annual Thanksgiving Offering benefiting the Arkansas Baptist Children's Home. Please be in prayer for these children, their house parents, and their families. Pray, also, for how you might be able to help through your gifts.
---
Birthdays
November 2 Karyn Langley
November 4 Nancy Donovan
November 4 Jesse Bertram
November 5 Phyllis McKuin
November 6 Tommie Adkins
November 6 Phyllis Adams
November 9 Hylarie Privett
November 10 Sandra Waller
November 11 Emily Faith Fletcher
November 12 Maria Malham
November 14 David Donovan
November 18 E Kaye Jones
November 18 Ted Penn
November 19 Amelia May Collinsworth
November 22 Russell Tanner
November 30 Tyler Trent
Anniversaries
November 6 Wayne and Phyllis Adams
November 25 Henry and Kaye Jones
---
Events Calendar
Sunday Schedule
Sunday School 9:30 a.m.
Morning Worship 10:30 a.m.
Choir Practice 5:00 p.m.
Evening Worship 6:00 p.m.
Wednesday Schedule
Bible Study 6:00 p.m.
Monthly Prayer Breakfast
Saturday, November 29 8:00 a.m.