Petit Jean Baptist News
"Come to the Mountain for His Word"
---


From the Dest Of
Bro. Bill Scroggs
What will October Bring?

September has past; we are officially in the fall season and looking forward to what October has to offer.

September had some surprises in store and looking back we can see and count our blessings. We reached and surpassed our Dixie Jackson State Missions offering. We were blessed to get to worship with Bro Robbie Tingle as he shared the theme and purposes for the mission offering.

Our monthly breakfast was well attended with at least 32 in attendance. This was a pleasant surprise since we knew many who were out of town and would not be able to be there. We had several first time visitors and as folks started rolling in I knew it was going to be a large group.

It was good to see so many folks and to watch the food disappear and there was still more to share without being too much left over.

Then on Sunday night we had a hamburger fest and a great time of fellowship but not an onion was to be found in the house. Someone mentioned looking for some and I was told by one who knows that it was intentional. The onions were left off the menu for my benefit. At least everyone survived.

The evening was topped off by Patti Vance sharing pictures from her recent mission trip to Africa. It was a touching service as the pictures came alive with her commentary and the opening of her heart as she shared her story. Thank you, Patti for bringing your journey to life for us.

Thank You God for Your protection for Patti and their team and the miracles you allowed them to enjoy and to share with us. Amen.

I can't wait to see how God blesses and touches and uses us this month.

Patti Vance
---
Dixie Jackson Offering For State Missions

We are reaching the conclusion of the Dixie Jackson Mission State Offering Drive for Arkansas Missions. We set a goal of $1,200 and have surpassed that goal by collecting $1,835.84. We heard an outstanding sermon by Bro. Robbie Tingle on how our gifts help the mission effort in Arkansas.

We give God the glory for this successful mission drive and look for great things to happen in Arkansas as our missionaries reach out to individuals and churches.
---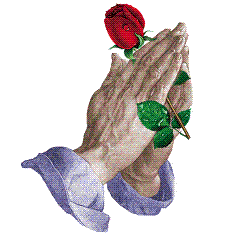 We Lift Up In Prayer

Thanks to your prayers, Bert, Gina Sellers brother, is doing much better and was allowed to return home after a lengthy stay in the hospital.

Gina Sellers, Agatha Gasaway, Lloyd Vance, and Nadine Satterwhite are all recuperating from surgery.

Blake Chapman and Robbie Collinsworth are serving in the military.

Fern Bess, Flora "Bill" Clay, Paul Fitts, Ina Martin, Jim Thompson, and Lloyd Vance are dealing with heart problems.

Shirley Bell, Al Bembry, Aubrey Bradbury, Ken Bratwell, Sandy Burr, Phil Chapman, Frances Cunningham, Keith Duncan, Paul Fitts, Ruth Follis, Agatha and Lonnie Gasaway, Dianne Hall, Gabriel Johnson, Michael Johnson, Cookie Larrick, Lisa Martin, Destiny McArt, James Meadows, Doris Reed, Jerry Schultz, Buddy Sherman, Abby Shrewsbury, Johnathan Steinmetz, Robert Steinmetz, Billy Vance, and Jo Woodson are battling serious health problems.

Linda Beard, Vicki Branscum, Glen Brison, Roy Castillion, Linda Chapman, Cole Cody, Dale DeSpain, Sandra Dozier, D J Eades, Suzanne Earl, Jerry Elmore, Linda Elz, True Fitch, Cathy Flowers, Ed Garrett, Garrett Hayden, Mary Hopson, Buddy Hoezleman, Herb Huber, Rev. Larry Hudson, Evalee Hukill, Lambert West, Dena Murph, Tina Parish, Sherry Parks, Denise Robinson, Dr. Herbert Roland, Keith Rosenthal, Jeff Scaccia, Betty Scroggs, Gabby Smellmann, Fred Steinmetz, Dennis Stewart, Bill David Walker, and Suzy Ward are battling cancer.

Tommie Adkins, Virgil Donovan, and Reta Scroggs are struggling with severe forms of arthritis.

Lord, we come to You, asking You to be with our friends and family as they battle with their individual illnesses and difficulties. Touch them and let them feel Your loving presence with them. Give them comfort and healing according to Your perfect will. In Jesus' precious and holy name we pray. Amen.
---

Answers to last week's Bible Trivia

1. Paul's first traveling companion was Barnabas. Who was the second?
Silas (Acts 15: 36-41)

2. What son of David was noted for his luxurious mane of hair?
Absalom (2 Samuel 14: 25-26)

3. Who tore a lion apart with his bare hands?
Samson (Judges 14: 5-6)

4. Who asked Jesus the famous question "What is truth?
Pilate (John 18: 38)

5. What Bible character has a famous Charlton Heston movie with the same name?
Ben-Hur, one of Solomon's twelve food commissioners (1 Kings 4: 8); he was not an important person,
but his name certainly lives on.

This Week's Bible Trivia

1. What grandson of Noah was cursed for his father's sins?

2. What Roman official in Jerusalem bowed to the wishes of an uncontrollable mob?

3. What Roman soldier treated Paul kindly on his voyage to Rome?

4. What prophet had a vision of a lion with eagle's wings?

5. Who criticized her famous brother Moses for being married to an Ethiopian woman?

Copied from the Whimsical Quizzical Bible Trivia Book
Written by J. Stephen Lang
---
Missionary Moment

Being a bivocational minister is tough. He must constantly balance ministry, work and family. The side effect is that a pastor is forced to enable and equip people within the church to minister and help. Working bivocationally also allows pastors opportunities to be in the community where they can interact with people who would normally never visit a church. Mosaic Church in Arkansas strives to be a real church for broken people and for people who feel they don't fit in church. As we faithfully give to missions through the Cooperative Program, we are helping missionaries like MICHAEL and MARSHA WALKER share the Gospel with unreached people.
---
Birthdays

October 3 Lew Gasaway
October 4 Rachel Engebrecht
October 7 Alanis Joy Pitts
October 8 Jeff Tony
October 8 Daniel Martin
October 11 Palmer Manning
October 12 Phil Chapman
October 12 Kayla Collinsworth
October 12 Jeff Adams
October 16 Nathan Adams
October 17 Lane Brewer
October 20 Linda Chapman
October 23 Doug Scroggs
October 27 Sarah Engebrecht
October 30 Pat Donnell
Anniversaries

October 12 Bro. Bill and Reta Scroggs
October 28 John and Virginie Walpole
---
Events Calendar
Sunday Schedule
Sunday School 9:30 a.m.
Morning Worship 10:30 a.m.
Choir Practice 5:00 p.m.
Evening Worship 6:00 p.m.
Wednesday Schedule
Bible Study 6:00 p.m.
Monthly Prayer Breakfast
Saturday, October 25 8:00 a.m.
Harvest Hay Ride and Chili/soup fest
Saturday, October 18 5:00 p.m.
Conway Perry Baptist Association Annual Meeting
Tuesday, October 21 5:00 p.m.