Petit Jean Baptist News
"Come to the Mountain for His Word"
---


From the Desk of
Bro. Bill Scroggs
Fall Will Soon Be Here

Though the temperatures are still in the nineties, there is hope for a cooling trend that will bring us to the eighties next week.

Other signs around us point to the fall season. Even in temperatures that are more suited to swimming, football games are being played and attended by many. The calendar has indicated the Razorbacks might win some games, but almost everyone who isn't delusional is only timidly optimistic; hoping not to jinx this year's possibilities (as if it would make a difference).

Every year about this time, Razorback fans make predictions of bowl games, SEC championships, and other such figments of our imagination; only to be lulled back to reality by the third and fourth quarter of each game. As a result, each fall starts the same way and continues to end about the same way.

This exercise is rivaled only by the ranks who have already cleaned, oiled, and sighted their weapon of choice in preparation for the hunt for a trophy buck. When waiting for the elusive monster, for weeks these troopers have placed game cameras, worked food plots, and squirreled away snacks for the cooler months.

One sure thing we will get to participate in is the Dixie Jackson State Missions Offering. This year our goal is $1200, and while this is a worthy goal for our church, it is not only about the dollars, but it is about the lives we can impact though our contributions, both monetary and physical.

Even though the seasons may change, we can rest easy in knowing God is the same yesterday, today, and forever(Hebrews 13:8).

Come on fall!
---
Petit Jean Cemetery Cleanup Ministry
by Doug Scroggs
The Jones Lane Gang finally got together on Saturday, September 6, to clean up the Petit Jean Mountain Cemetery. The men at Petit Jean First Baptist Church elected to take this project on as a community ministry project, and scheduling conflicts (along with weather problems) kept us from getting together earlier. Wayne Adams mowed, weed eated, and cleaned up debris a few weeks ago, but this was the first time a few of us could get together as a group. Thanks, Wayne, for carrying the group while we were trying to get together.
Nolen Owen, Wayne, and I met up at 10 AM at the cemetery, enjoying 75 degree temperature and rising humidity after a short morning rain shower. We got Nolen hitched up to a cart so he could pick up sticks and other debris. Wayne hopped on his Cub Cadet riding mower and I started mowing with my Gravely ZTR. Everything went pretty well, but you could hear Nolen grumbling under his breath that next time he would bring his tractor so he wouldn't have to walk around while we were riding.
The highlight of the morning was break time. Phyllis Adams sent pink lemonade and home baked chocolate chip cookies. It was a good thing we didn't have a bunch of other folks show up, since there was only a couple of dozen cookies to share among us. Phyllis was voted "Lemonade and Cookie Coordinator" for future cleanups.
There is a flower bed at the entrance to the cemetery that surrounds the base of a flag pole. The vote was unanimous to allow the ladies at the church to maintain that bed and to pick up stray silk flowers in the cemetery to allow us men folk to concentrate on operating our power tools.
Going forward, we hope to be able to coordinate cleanup days with the Saturday Morning Prayer Breakfast held the last Saturday of each month. Prayerfully consider participating in this time of fun and fellowship.
---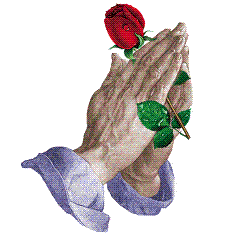 We Lift Up In Prayer

Please lift up Jerry and Linda Schultz in your prayers. Jerry has been hospitalized and is not expected to live.

Bert, Gina Sellers brother, had a percutaneous lung biopsy in early September. Please keep him and his family in your prayers.

Diane Holmes, Reta Scroggs sister, had by-pass surgery on September 3rd. Please remember her and her family in your prayers.

Gina Sellers, Agatha Gasaway, Lloyd Vance, and Nadine Satterwhite are all recuperating from surgery.

Blake Chapman and Robbie Collinsworth are serving in the military.

Fern Bess, Flora "Bill" Clay, Paul Fitts, Myron Mann, Ina Martin, Annie Rozivka, Jim St. John, Jim Thompson, and Lloyd Vance are dealing with heart problems.

Shirley Bell, Al Bembry, Aubrey Bradbury, Ken Bratwell, Sandy Burr, Phil Chapman, Frances Cunningham, Keith Duncan, Paul Fitts, Ruth Follis, Agatha and Lonnie Gasaway, Dianne Hall, Gabriel Johnson, Michael Johnson, Cookie Larrick, Lisa Martin, Destiny McArt, James Meadows, Buddy Sherman, Abby Shrewsbury, Johnathan Steinmetz, Robert Steinmetz, Billy Vance, and Jo Woodson are battling serious health problems.

Linda Beard, Vicki Branscum, Glen Brison, Roy Castillion, Linda Chapman, Cole Cody, Dale DeSpain, Sandra Dozier, D J Eades, Suzanne Earl, Jerry Elmore, Linda Elz, True Fitch, Cathy Flowers, Ed Garrett, Garrett Hayden, Mary Hopson, Buddy Hoezleman, Herb Huber, Rev. Larry Hudson, Evalee Hukill, Lambert West, Dena Murph, Tina Parish, Sherry Parks, Denise Robinson, Dr. Herbert Roland, Keith Rosenthal, Jeff Scaccia, Teresa Schroepher, Betty Scroggs, Gabby Smellmann, Fred Steinmetz, Dennis Stewart, Bill David Walker, and Suzy Ward are battling cancer.
Tommie Adkins, Virgil Donovan, and Reta Scroggs are struggling with severe forms of arthritis.

Dear Lord, our list seems to grow continually with our friends and loved ones. All we know to do is to lift them up to You for Your holy and perfect will to be done. We pray for them: peace, comfort, and the knowledge that You are with them always, holding them in Your loving arms. We pray for knowledge for their doctors and nurses, and for strength for their families as them minister to them. In Jesus' precious name we pray, amen.
---
Missionary Moment
Southern Baptist missionaries JEFF and CAM DUNSON serve in Rio Grande do Sul, Brazil's southernmost state, where people have an independent spirit befitting gauchos (cowboys). Locals honor their gaucho history with traditional dress and civil war reenactments. This rugged individualism affects how people hear and respond to the Gospel, too. Based in Porto Alegre, the Dunsons serve in the least-reached area of Brazil, where less than 2 percent of the population is evangelical Christian. But people who love legends love a good story. The Dunsons have an epic story to tell: the Gospel of Jesus Christ. Cooperative Program gifts enable the Dunsons to live in Brazil and share God's love.
---
Dixie Jackson Offering
For State Missions

The Dixie Jackson Offering funds many ministries in Arkansas in partnership with churches and associations. Examples of these ministries include starting new churches, disaster relief, community ministries, crisis pregnancy services, chaplaincy, addiction recovery, inclusion ministry, Ethnic church starting/strengthening, and conferences for equipping church members for ministry.

This year, our goal for Dixie Jackson is $1,200. Please, prayerfully consider what you can do for this mission effort. Every donation, large or small, will be used to reach Arkansans in need of Christ's love.
---

Answers to last week's Bible Trivia

1. How many years had the woman had the issue of blood before Jesus healed her?
Twelve (Mark 5:25)

2. Whose blood, according to Jesus, had been shed since the foundation of the world?
The prophets' (Luke 11:50)

3. In which Gospel does Jesus say that people must eat his flesh and drink his blood in order to have eternal life?
John (6: 53-36); he was speaking symbolically, of course

4. What sign did God tell Moses would convince the people of his divine mission?
Pouring water on dry ground and having it turn to blood (Ex0dus 4:9)

5. Whom did David tell his son Solomon should be executed because he had shed blood in peacetime as well as in wartime?
Joab, the commander in chief (1Kings 2: 5-7)
This Week's Bible Trivia

1. Paul's first traveling companion was Barnabas. Who was the second?

2. What son of David was noted for his luxurious mane of hair?

3. Who tore a lion apart with his bare hands?

4. Who asked Jesus the famous question "What is truth?

5. What Bible character has a famous Charlton Heston movie with the same name?

Copied from the Whimsical Quizzical Bible Trivia Book
Written by J. Stephen Lang
---
Harvest of Hope Food Drive
It is time for the Conway County Care Center's annual Harvest of Hope Food Drive. We have been asked to collect 25 containers of oatmeal by October 24. On October 25, plans include a full day of gathering food: non-perishable food items will be collected to help "Fill the Truck" at Haynes Home Center from 9:00 AM to 5 PM, and the 7th Annual Gospel Singing fundraiser will follow at the Rialto Theater from 6:30 PM to 9:30 PM. Cost to attend the gospel singing is a minimum $5 donation or 5 cans for adults and $3 or 3 cans for children ages 12 to 18. Children under age 12 are admitted free.
---
Movie Night
Sunday evening, August 31, the congregation enjoyed a movie night. Hot dogs and popcorn (movie fare) were served and the movie, "God's Not Dead" was played. A good movie, good food, and good fellowship made for an enjoyable evening for all who attended.
---
Events Calendar
Sunday Schedule

Sunday School 9:30 a.m.
Morning Worship 10:30 a.m.
Choir Practice 5:00 p.m.
Evening Worship 6:00 p.m.
Wednesday Schedule
Bible Study 6:00 p.m.
Monthly Prayer Breakfast
Saturday, September 27 8:00 a.m.
---
Birthdays
September 1 Jaycee Broege
September 11 Barbara Scott
September 13 Harley Mills Swain
September 17 Tyler Glover
September 18 Tyler Turner
September 22 Bubba Vance
September 24 Susan Brewer
September 26 Donna Diffrient
September 28 Karen Payne
Anniversaries
September 1 Carroll and Nadine Satterwhite
September 2 Lane and Susan Brewer
September 5 Billy and Ann Vance
September 9 Shane and Racheal Engebrecht