Petit Jean Baptist News
"Come to the Mountain for His Word"

---


Yep, It Is Hot

By Bro. Bill Scroggs

Yes, it is hot… It is not hot because of global warming. It is hot because it is August (late July as I write this). Funny, how it gets this way about every June, July and August. It is called 'Summer.'

Actually, we have been blessed with somewhat cooler temperatures for the last couple of months and have had more rain than usual. In fact, the river is higher than normal for this time of year. It is not because of melting polar ice caps, but because we have been blessed with much more rain for June and July. Not only have we enjoyed more rain, but Oklahoma and Missouri (our neighbors) also have been blessed with an abundance of rain.

Some areas of Oklahoma and western Arkansas have been blessed with record amounts of rainfall. In some places it will help the lakes, rivers and streams that have not had the rains for the past few years.

Even the heat we are getting is not as bad as it could be. We have, in the past, had many days in a row over 100 degrees. And… we have had many days with temperatures well above 100 in the past.

Even when it gets as warm as it is now, and if it gets warmer, we still are to Praise The LORD and rejoice. The apostle Paul reminded the Philippians, and reminds us today, that we are to, "Rejoice in the Lord always, again I say rejoice." (Philippians 4:4)

God, thank You for the hot weather that reminds us to appreciate the cooler weather and our air conditioners!
---
Missionary Moments
ITAMAR ELIZALDE mentors young adults who have outgrown most church youth groups and are now searching for truth on their own. New England typically is post-Christian, and many people there have never heard the Gospel. Itamar disciples late teens and 20-somethings, helping them to become more like Christ and to connect with His church. Unfortunately, as is happening now on many college campuses, the local college has revoked permission for exclusively Christian meetings on campus, deciding to endorse a more inclusive spiritual meeting. Pray for God's wisdom for Itamar's ministry and that the students will be challenged to continue gathering on their own on campus. Pray for churches to give generously through the Cooperative Program.
---
"Christmas in August"
We have collected $641.00 for the "Christmas in August" fund raiser benefitting the children of the Arkansas Baptist Children's Home in Monticello, Arkansas. This is one of two fund raisers we participate in for the home. The next one will be the Thanksgiving offering. Please keep these children in your prayers as they begin another school year in August.
---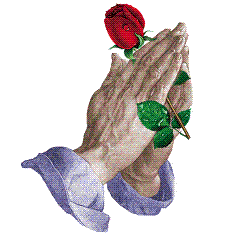 We Lift Up In Prayer
Gwen Gasaway has been hospitalized for pneumonia. Please keep her in your prayers.
Please pray for Mary Ann Eades. Mary Ann has become disabled to a large degree and is under a doctor's care. She is taking therapy three days a week and will be doing this for a month.
Please lift up Joey Martin Feek in your prayers. Joey has colon cancer and is going through some very serious chemo.
Billy Vance is recovering from surgery.
Blake Chapman, Robbie Collinsworth, and John Savage Morgan are serving in the military.
Fern Bess, Flora "Bill" Clay, Nancy Donovan, Paul Fitts, Ina Martin, Jim Thompson, and Lloyd Vance are dealing with heart problems.
Phyllis Adams, Shirley Bell, Al Bembry, Aubrey Bradbury, Ken Bratwell, Sandy Burr, Phil Chapman, Frances Cunningham, Keith Duncan, Ruth Follis, Agatha and Lonnie Gasaway, Dianne Hall, Gabriel Johnson, Michael Johnson, Cookie Larrick, Lisa Martin, Destiny McArt, James Meadows, Doris Reed, Jerry Schultz, Buddy Sherman, Abby Shrewsbury, Donna Smith, Johnathan Steinmetz, Robert Steinmetz, and Jo Woodson are battling serious health problems.
Linda Beard, Vicki Branscum, Glen Brison, Roy Castillion, Linda Chapman, Cole Cody, David Donovan, Sandra Dozier, D J Eades, Suzanne Earl, Jerry Elmore, Linda Elz, True Fitch, Cathy Flowers, Ed Garrett, Garrett Hayden, Mary Hopson, Buddy Hoezleman, Herb Huber, Rev. Larry Hudson, Evalee Hukill, Lambert West, Dena Murph, Tina Parish, Sherry Parks, Denise Robinson, Dr. Herbert Roland, Keith Rosenthal, Jeff Scaccia, Tyler Schroepfer, Betty Scroggs, Gabby Smellmann, Fred Steinmetz, Dennis Stewart, Bill David Walker, Misty Walker, and Suzy Ward are battling cancer.
Tommie Adkins, Virgil Donovan, and Reta Scroggs are struggling with severe forms of arthritis.
Heavenly Father, we come to You asking for your healing touch on our friends and families listed here. Give them and their families the peace and comfort they need. Let them feel Your presence in their lives, and Your loving touch as you minister to their every need. In Jesus' precious name we pray. Amen.

---
Birthdays
August 1 Hadleigh Scroggs
August 1 Ariel and Easton Morgan
August 2 Gary Martin
August 4 Amie Eoff
August 6 Col. Beau Steinmetz
August 10 Sharon Oberg
August 10 Coe Wilson
August 11 Cassendra Senter
August 15 Hardy McNeece
August 15 John Shrewsbury
August 21 Allen Fitch
August 25 Bill Wilson
August 30 Nolen Owen
September 1 Jaycee Broege
September 11 Barbara Scott
September 13 Harley Mills Swain
September 17 Tyler Glover
September 18 Tyler Turner
September 22 Bubba Vance
September 24 Susan Brewer
September 26 Donna Diffrient
September 28 Karen Payne
Anniversaries
August 6 Bubba and Patti Vance
August 21 Ray and Theresa Bertram
August 30 Palmer and Becky Manning
August 31 James and Daphna Bickerstaff
September 1 Carroll and Nadine Satterwhite
September 2 Lane and Susan Brewer
September 5 Billy and Ann Vance
September 9 Shane and Racheal Engebrecht
---
Monthly Prayer Breakfast
Saturday, August 29
8:00 a.m.
Petit Jean FBC Fellowship Hall
---
Nate Vance
Born July 10, 2015, at 9 pounds 6 oz. and 22″ long. Nate is welcomed by brother, Noah, 2 years-old. His parents are John Michael and Sarah Vance of Cabot AR. Grandparents are Mike Vance of Southaven MS and Diane Vance of Beebe, AR; and Mike Surguine of AR and Sherry Stotts of Little Rock, AR. Great-grandparents are Bill and Ann Vance of Petit Jean Mountain, John and Virginia Fulton of Grenada, MS, and Aunine Hughes of Little Rock, AR.


Nate Vance



Nate Vance



John Michael Vance and son Nate



Noah, Sarah, Nate



Nate, Sarah, and Noah



Nate and Grandpa Mike Vance