Petit Jean Baptist News

"Come to the Mountain for His Word"

---
---


From the Desk of
Bro. Bill Scroggs
From Genesis to Revelation

God's great love is demonstrated to us from the first pages of the Old Testament all the way to the end. God loved us from the very beginning in that He created us in His image.

From the first sin of disobedience we see God displaying His love to man by providing the sacrifice for Adam and Eve to be reconciled back to Himself.

In the days of Noah just eight generations from Adam we are told that it repented God that He had made man and was ready to destroy him. But… Noah found grace in the eyes of The Lord and he provided a way of escape for Noah and his family.

Time after time God provided protection, deliverance and salvation for our patriarchs in the Old Testament.

Then in due time God sent His own son to show us personally how much He loved each of us. John 3:16 the simple verse most of us learned as a child sums up the love of God toward us with these words, "For God so loved the world that He gave His only begotten son that whosoever believeth in Him might have everlasting life.

This love (a gift) to us requires a decision. You either choose to love God and follow Him, or you reject Him, and not to make a decision is to shun or reject God's love toward you.

That is the beauty of the love of God, He want force you to love Him, but he gives you every opportunity.

From beginning to the end God loves you.


---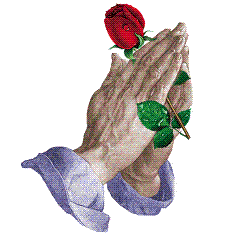 We Lift Up In Prayer

Please lift up in prayer, the family of Wayne Vance.

Linda Jones has a brain aneurysm and will be having brain surgery to correct this on February 12. Please keep her, her husband, Clayton, and their family in your prayers. Pray also for her doctors who will be performing the surgery.

Please pray for Misty Walker. Misty is having serious complications due to cancer treatments on her esophagus.

Betty Scroggs will go in for another treatment for her liver cancer in about three weeks. Please remember her in your prayers.

Blake Chapman and Robbie Collinsworth are serving in the military.

Fern Bess, Flora "Bill" Clay, Paul Fitts, Ina Martin, Jim Thompson, and Lloyd Vance are dealing with heart problems.

Shirley Bell, Al Bembry, Aubrey Bradbury, Ken Bratwell, Sandy Burr, Phil Chapman, Frances Cunningham, Keith Duncan, Paul Fitts, Ruth Follis, Agatha and Lonnie Gasaway, Dianne Hall, Gabriel Johnson, Michael Johnson, Cookie Larrick, Lisa Martin, Destiny McArt, James Meadows, Doris Reed, Jerry Schultz, Buddy Sherman, Abby Shrewsbury, Donna Smith, Johnathan Steinmetz, Robert Steinmetz, Billy Vance, and Jo Woodson are battling serious health problems.

Linda Beard, Vicki Branscum, Glen Brison, Roy Castillion, Linda Chapman, Cole Cody, Dale DeSpain, Sandra Dozier, D J Eades, Suzanne Earl, Jerry Elmore, Linda Elz, True Fitch, Cathy Flowers, Ed Garrett, Garrett Hayden, Mary Hopson, Buddy Hoezleman, Herb Huber, Rev. Larry Hudson, Evalee Hukill, Lambert West, Dena Murph, Tina Parish, Sherry Parks, Denise Robinson, Dr. Herbert Roland, Keith Rosenthal, Jeff Scaccia, Tyler Schroepfer, Betty Scroggs, Gabby Smellmann, Fred Steinmetz, Dennis Stewart, Bill David Walker, Misty Walker, and Suzy Ward are battling cancer.

Tommie Adkins, Virgil Donovan, and Reta Scroggs are struggling with severe forms of arthritis.

Dear Heavenly Father, we come You with praise and thanksgiving for all those You have touched with Your healing hands, restoring health and touching lives with your power and grace. We come again asking for those who are still in need of Your help. You know their needs. We pray that you minister to them as only You, in Your infinite wisdom, can. In Jesus' precious name we pray. Amen.


---
Missionary Moment

LOUIS SPEARS is a church planting catalyst in Phoenix. As such, he brings the Gospel to multi-housing communities through prayer walks and sports camps. He works to befriend apartment managers to have an open door for ministering. Oftentimes, Louis and his team are the first people to share the Gospel within an apartment community. Many communities in Phoenix still need to hear the Gospel. Your Cooperative Program dollars are hard at work, enabling Louis and his team to plant Southern Baptist churches in communities that have none. Pray for more laborers to have a heart for sharing the Gospel within apartment communities, possibly even by renting apartments for the purpose of reaching residents.


---

Answers to last week's Bible Trivia

1. What hooker became a heroine for saving the life of Joshua's spies and was so honored in later days that she is listed in the genealogy of Jesus?
Rahab (Joshua 2: 6); in the King James Version, Rahab is called a "harlot"; more recent translations usually say "prostitute".

2. What wayward Old Testament woman had children named Lo-ruhamah, Lo-ammi, and Jezreel?

Gomer, unfaithful wife of the prophet Hosea (Hosea 1)

3. What king of Judah has to be hidden as a boy to protect him from the wrath of wicked Queen Athaliah?

Joash (2 Kings 11: 2)

4. What was the name of Sarah's Egyptian maid?

Hagar (Genesis 16:1)

5. What cruel king lied to the wise men about his desire to worship the infant Jesus?

Herod (Matthew 2: 7-8)

This Week's Bible Trivia

1. Who brought Greeks to Jesus?

2. Whom did Jesus say he would make into fisher of men?

3. What two men saw a chariot of fire drawn by horses of fire?

4. What two people walked on water in the midst of a storm?

5. Who appeared with Jesus at his miraculous transfiguration?

Copied from the Whimsical Quizzical Bible Trivia Book
Written by J. Stephen Lang


---
Birthdays

February 1 Anne Vance
February 1 Matthew Rager
February 2 Betty Scroggs
February 2 Debbie Shrewsbury
February 7 Ray Bertram
February 9 Fern Bess
February 13 Judy Emmerson
February 13 Jay Scroggs
February 17 Emma Bertram
February 20 Shane Engebrecht
February 21 Gail Tanner
February 23 Virgil Donovan


---

Events Calendar

Sunday Schedule

Sunday School 9:30 a.m.
Morning Worship 10:30 a.m.
Choir Practice 5:00 p.m.
Evening Worship 6:00 p.m.

Wednesday Schedule

Bible Study 6:00 p.m.

Monthly Prayer Breakfast

Saturday, February 28 8:00 a.m.


---

Baby Dedication Service

A Baby Dedication Service was held on Sunday, January 11, for Ariel Renae and Easton Ray Morgan. Ariel and Easton, born on August 1, 2014, are the twin children of Chance and Danielle Morgan. Standing with the family were grandparents, Clayton and Linda Jones, and great grandmother, Elizabeth Kay Jones. Bro. Bill Scroggs officiated over the service. Ariel and Easton's sister, Brooklyn, blessed the congregation by singing "Jesus Loves Me" for the special music.



Chance, Easton, Danielle, Ariel, Brooklyn Morgan; Linda and Clayton Jones, and E. Kaye Jones