Petit Jean Baptist News
"Come to the Mountain for His Word"

---

January 2015

---


From the Desk of
Bro. Bill Scroggs
2015

Just looking at the year causes us to think about what improvements we have seen in the past decade and a half. How much better have our lives become in the first fifteen years of this century?
Oh, sure our technologies have made some parts of our life better, even while destroying some aspects of our lives at the same time. Cell phones and computers have become smaller and more user friendly. In becoming more user friendly there has become wider disconnect between our personal lives.
Do you feel safer today than you did at the turn of the century? Now, in all fairness, some of the things we think are happening today at greater frequency could have been going on in other parts of our world, yet we did not know it because we did not have the technology to see and hear about it as easily as we do now.
And…we had not been attacked on our soil, so it was unbelievable that it would ever happen to us. Now somewhere in the world almost daily we see violence and are reminded by our technology that it can happen to us.
The good news is found in the great commission by Jesus in Matthew 28:20 where he says, "I am with you always, even unto the end of the world. Amen."


---

Welcome Our Newest Members

Chance and Danielle Morgan were baptized on December 14, 2014, becoming our newest members. They have three children; Brooklyn, and twins Ariel and Easton. We are thrilled to welcome them into our church family.
Danielle's mother and father, Linda and Clayton Jones, joined with our church family earlier in the year as well as E. Kaye Jones, Danielle's grandmother. We are so blessed to have this entire family worshiping with us.
---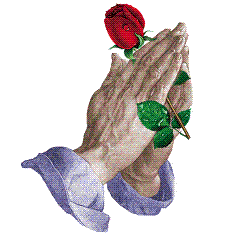 We Lift Up In Prayer

Tyler Schroepfer was told he has lung cancer and a tumor in the brain.
Blake Chapman and Robbie Collinsworth are serving in the military.
Fern Bess, Flora "Bill" Clay, Paul Fitts, Ina Martin, Jim Thompson, and Lloyd Vance are dealing with heart problems.
Shirley Bell, Al Bembry, Aubrey Bradbury, Ken Bratwell, Sandy Burr, Phil Chapman, Frances Cunningham, Keith Duncan, Paul Fitts, Ruth Follis, Agatha and Lonnie Gasaway, Dianne Hall, Gabriel Johnson, Michael Johnson, Cookie Larrick, Lisa Martin, Destiny McArt, James Meadows, Doris Reed, Jerry Schultz, Buddy Sherman, Abby Shrewsbury, Johnathan Steinmetz, Robert Steinmetz, Billy Vance, and Jo Woodson are battling serious health problems.
Linda Beard, Vicki Branscum, Glen Brison, Roy Castillion, Linda Chapman, Cole Cody, Dale DeSpain, Sandra Dozier, D J Eades, Suzanne Earl, Jerry Elmore, Linda Elz, True Fitch, Cathy Flowers, Ed Garrett, Garrett Hayden, Mary Hopson, Buddy Hoezleman, Herb Huber, Rev. Larry Hudson, Evalee Hukill, Lambert West, Dena Murph, Tina Parish, Sherry Parks, Denise Robinson, Dr. Herbert Roland, Keith Rosenthal, Jeff Scaccia, Betty Scroggs, Gabby Smellmann, Fred Steinmetz, Dennis Stewart, Bill David Walker, and Suzy Ward are battling cancer.
Tommie Adkins, Virgil Donovan, and Reta Scroggs are struggling with severe forms of arthritis.
Dear Lord, we come to You with heavy hearts for all our friends and family who are suffering with illness, pain, and emotional problems. We pray for Your divine intervention in their lives. We pray for their families and caregivers who minister to them. We pray for peace and comfort for them. Touch them, Lord, and let them feel Your loving presence in their lives. In Jesus' precious name we pray, amen.
---

Missionary Moment

Southern Baptist missionaries ROB and KATY DARNELLhave discerned a searching for peace among many nonbelievers in their city in the Netherlands. As a result, their team has started a new Bible discussion group. The series consists of six lessons that explore the biblical understanding of peace in the Hebrew word, Shalom. Gifts through the Cooperative Program and the Lottie Moon Christmas Offering supply Bible study materials for missionaries like the Darnells. Generally people in their city resist anything that includes the word "Bible," but Katy said she prays seeds of the Gospel will be sown through the study and that people in her city in the Netherlands will find fulfillment in Jesus.
---
Lottie Moon Christmas Offering

The members of Petit Jean First Baptist Church set of goal of $1,800.00 for the Lottie Moon Christmas Offering for Foreign Missions. A hefty goal for a church with an average attendance of under 50 people. But the members of our church are very mission minded. Yes, this is a large goal for a church our size, but not for a church with a heart as big as this one has. We have received $2,425.00 and we still have one more Sunday to go. Thank you, to all who made this mission effort a success.
---

Answers to last week's Bible Trivia

1. What New Testament man had been accustomed to having his hands and feet chained?
The demon-possessed man whom Jesus healed (Mark 5:4)

2. What is the only book of the Bible to refer to semen?
Leviticus (15: 16, 22:4)

3. Who walked with a limp after an angel threw his hip out of joint?
Jacob (Genesis 32: 22-30)

4. What part of the body was usually broken to help a crucified man die quicker?
The legs (John 19:31)

5. Who is the only man mentioned as wearing armor on his legs?
The Philistine giant Goliath (1 Samuel 17:6)

This Week's Bible Trivia

1. What hooker became a heroine for saving the life of Joshua's spies and was so honored in later days that she is listed in the genealogy of Jesus?
2. What wayward Old Testament woman had children named Lo-ruhamah, Lo-ammi, and Jezreel?
3. What king of Judah has to be hidden as a boy to protect him from the wrath of wicked Queen Athaliah?
4. What was the name of Sarah's Egyptian maid?
5. What cruel king lied to the wise men about his desire to worship the infant Jesus?
Copied from the Whimsical Quizzical Bible Trivia Book
Written by J. Stephen Lang
---
Looking Back on December

December was a full month for the members of Petit Jean First Baptist Church. The festivities started December 6th, with the Community Choir singing for the Christmas open house at Mather Lodge. The following Sunday the Christmas Cantata, "Glory to the Newborn King" was presented during the morning worship service. A pot luck lunch was served following the worship service of soup and sandwiches.
The church and the community were blessed to have Phil and Linda Chapman back on the mountain to sing with the choir. Linda and Phil were brought back to the mountain for a few weeks stay by Wayne and Phyllis Adams. They were the house guests of their good friends,Billy and Ann Vance, during their stay. It was great seeing Linda leading music again, even it was for a short time. Billy Vance and Doug Scroggs took a day to drive them home again and it was sad to see them leave.
On December 12, members of the community went Christmas Caroling. Those who went were Phil & Linda Chapman, Wayne & Phyllis Adams, Nolen & Wanda Owen, Sandy Shaw, Henry & Kay Jones, Todd, Tracy, Zane, Jonah, Laddie Johnson & Dottie. Chris & Amy Benya, Bob & Judy Emerson & Het, Chance, Danielle Morgan & Brooklyn, Clayton & Linda Jones, Heidi Cox, Carrie Scott & Brandon Tallant, Ann Vance, and Doug Scroggs. E Kay Jones & Jeanie Scroggs stayed at the church with Easton & Ariel Morgan. A wonderful supper of soup and sandwiches was enjoyed by the carolers before climbing aboard the bus to go singing.
Lonnie Gasaway was honored with a Birthday Celebration hosted by his daughter Gwyn at the church. There was a large crowd of well-wishers and a delicious variety of foods. Lonnie turned 90 this year.
The following Saturday, Patti Vance and her family hosted an "Old Time Gospel Singing" at the church. If you missed it, you missed a blessing. A great time was had by all. One of the highlights was every person there participating in playing the bells.
Yes, December was a full month; full of fun, food, fellowship, and friends. This was all topped off with the celebration of the birth of our Lord and Savior, Jesus Christ. What a way to end the year!
---
Birthdays

January 4 Gina Sellers
January 14 Billy Eoff
January 14 Johnny Bertram
January 19 J. R. Rager
January 20 Don Eoff
January 23 Phyllis Taylor
January 24 Emily Tony
January 28 Jimmy Hulsey

Anniversaries

January 13 Beau and Sharon Steinmetz
January 16 Phil and Linda Chapman
January 31 Doyle and Virginia Laxton
---

Events Calendar

Sunday Schedule

Sunday School 9:30 a.m.
Morning Worship 10:30 a.m.
Choir Practice 5:00 p.m.
Evening Worship 6:00 p.m.

Wednesday Schedule

Bible Study 6:00 p.m.

Monthly Prayer Breakfast

Saturday, January 31 8:00 a.m.