Petit Jean Baptist News
"Come to the Mountain for His Word"


Our Freedoms
By Bro. Bill Scroggs

When I was in high school, my American History teacher, Coach Reed, talked to us about the freedoms we enjoyed as Americans. His illustration of our freedom was that our freedom to extend our arm stops where our neighbor's nose begins.

At the time, it made a certain amount of sense, but at the same time it didn't because I did not have a point of reference in my daily life. I could not imagine anyone wanting to hurt me physically or otherwise, and I wouldn't begin to want to hurt anyone else.

Forty plus years later I can look back and see where my proverbial nose has been touched by the extension of others exercising their right to extend their arm.

In high school one of the first expressions of freedom that made me feel uncomfortable was an event known as 'Woodstock'. Even though I was young and should have been a part of the 'with it' generation it made me feel weird to see these folks exhibiting open rebellion with sex, drugs and rock music whose themes were drugs, sex, satan worship and other forms of open rebellion.

While still in school the Supreme Court ruled for abortion making it legal to murder future generations and thus limit the freedoms of millions of children who are never allowed to take their first breath.

Many other poor decisions have been made in our lifetime because we have elected foolish men and women who have appointed justices to our courts who seem to take pleasure in thumbing their noses at God and the founding fathers of our country.

They have ruled in favor of pornography and blasphemy for "art's" sake. Our government has even funded blasphemous concoctions under the guise of art.

This week the Supreme Court made a landmark decision making it legal for same sex unions in our nation. These justices, by extending this freedom to this small percentage of people, tramples on the beliefs of the vast majority of our citizens who still stand for the Biblical view of marriage.

No nation who chooses to go against the Jehovah God and His law has ever survived. Every nation before us who chose to accept the perversion of homosexuality and sodomy as normal has ever survived.

My freedoms are now being violated by being forced to pay for health insurance and no telling how many other taxes for these transgressors of God's law who chose to practice this unhealthy lifestyle. Space and ink are not plentiful enough to say all that really needs to be said. The writer of Proverbs 14:34 reminds us, "Righteousness exalteth a nation: but sin is a reproach to any people."

As we celebrate the 239 anniversary of our nation, I pray our country will turn back to God. I pray for God to break our hearts for electing leaders who in our lifetime have winked at sin and perversion and some who even embraced it and bring us back to a state of revival that will purify our country if it is not too late.

God help us.
---
A Divine Appointment
by Doug Scroggs

One of the great benefits of maturity is that you learn to look at circumstances from different perspectives. In my life, I have learned to examine the situation I am in, good or challenging, to better understand the things God wants to teach or show me. My recent trip to Big Spring, Texas was an excellent example of such a learning experience.

I was finishing up a week on the road, and had an 8:05 a.m. flight out of the Midland International Airport on Friday. We all got loaded onto the plane and were told they could not close the door and were calling maintenance. The problem did not seem terribly difficult, and they said we were going to be delayed leaving about 20 minutes. About 9:15 a.m., we were told the flight had been cancelled and we were sent back into the terminal to make other flight arrangements.

Delays of any sort aren't a big problem for me, since I realize that God is in control and could be working out details that could protect me from some calamity, or He could be opening doors for some other plans He has for me. I soon found out the delay at Midland was a bigger deal than I had originally thought and I was being forced to stay another night away from my wonderful wife, Jeanie. I was to catch a flight the next morning at 8:20 a.m. and would be in Little Rock by 11:29 a.m. Not optimal, but I was encouraged by my belief that all things happen for God's purposes.

At 2:24 a.m. the next morning, I was contacted by an airline recording; stating that my flight was delayed leaving Midland until 10:44 a.m. Praise the Lord! I was able to set my alarm clock forward to 7:00 a.m.; allowing me to get two more hours of much needed rest.

We left Midland on time and arrived at Dallas about noon. We were to leave about 1:30 p.m., but our plane had to have a tire replaced, which delayed us 40 minutes more.

We finally boarded the flight and headed to Little Rock. The sky was somewhat overcast, but as we ascended to our cruising altitude, I saw one of the most spectacular cloud displays I have ever witnessed. We were above a layer of clouds that were dark and below a layer that was light and with ripples. The area we were in was clear, and vertically forming clouds starting boiling up toward us in majestic spirals, gleaming in the sunlight, with a backdrop of awesome clouds along a river valley glowing golden in the afternoon sun. The atmospheric conditions at that precise time of day on that particular day were perfect for me to observe the breathtaking sights. That is why I was in that exact location at that time: To teach me patience in the circumstances I am in, and to show me, once again, the beauty and majesty of the world our God has created.

In your walk with God, embrace challenges as ways God is working in your life and be patient; ever watching and listening for the things He wants to show you, whether big or small. Circumstances are being guided constantly to show you His hand in your life. The best is yet to come.

PSALM 46: 10a "Be still and know that I am God".
---

Missionary Moments
DON MAYBERRY had been telling the Lord he wanted to start a cowboy church when he retired. But God's timeline was a bit different. After serving as pastor in several churches for nearly 40 years and serving as state director of missions for Illinois, Don and his wife SHERRY left a strong suburban church to plant Three Wooden Crosses Cowboy Church in Augusta, Kansas. Your prayers and support through the Cooperative Program are helping make Jesus known among farm and ranch families in Kansas. Join the Mayberrys in praying for God to provide musicians who can effectively lead worship services each Sunday in this new church.
---

Answers to last week's Bible Trivia

1. What two men saw a chariot of fire drawn by horses of fire?
Elijah and Elisha (2 Kings 2:11)

2. Who had a vision of the Ancient of Days seated upon a throne?
Daniel (Daniel 7:9)

3. According to Revelation, which angel fights against Satan?
Michael (Revelation 12:7), whose name means "Who is like God?"

4. Which angel help Daniel understand the future?
Gabriel (Daniel 8: 15-26; 9: 21-27)

5. What prophet parted the Jordan River by striking it with his cloak?
Elijah (2 Kings 2: 8-14)
---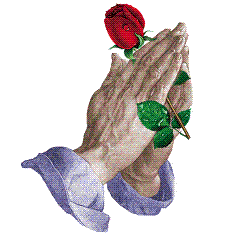 We Lift Up In Prayer
Billy Vance will be undergoing surgery in July.
Blake Chapman, Robbie Collinsworth, and John Savage Morgan are serving in the military.
Fern Bess, Flora "Bill" Clay, Nancy Donovan, Paul Fitts, Ina Martin, Jim Thompson, and Lloyd Vance are dealing with heart problems.
Phyllis Adams, Shirley Bell, Al Bembry, Aubrey Bradbury, Ken Bratwell, Sandy Burr, Phil Chapman, Frances Cunningham, Keith Duncan, Ruth Follis, Agatha and Lonnie Gasaway, Dianne Hall, Gabriel Johnson, Michael Johnson, Cookie Larrick, Lisa Martin, Destiny McArt, James Meadows, Doris Reed, Jerry Schultz, Buddy Sherman, Abby Shrewsbury, Donna Smith, Johnathan Steinmetz, Robert Steinmetz, and Jo Woodson are battling serious health problems.
Linda Beard, Vicki Branscum, Glen Brison, Roy Castillion, Linda Chapman, Cole Cody, David Donovan, Sandra Dozier, D J Eades, Suzanne Earl, Jerry Elmore, Linda Elz, True Fitch, Cathy Flowers, Ed Garrett, Garrett Hayden, Mary Hopson, Buddy Hoezleman, Herb Huber, Rev. Larry Hudson, Evalee Hukill, Lambert West, Dena Murph, Tina Parish, Sherry Parks, Denise Robinson, Dr. Herbert Roland, Keith Rosenthal, Jeff Scaccia, Tyler Schroepfer, Betty Scroggs, Gabby Smellmann, Fred Steinmetz, Dennis Stewart, Bill David Walker, Misty Walker, and Suzy Ward are battling cancer.
Tommie Adkins, Virgil Donovan, and Reta Scroggs are struggling with severe forms of arthritis.
Lord, we come to You today asking for Your tender mercies on these, our friends and families. We pray that You touch their bodies, hearts, and souls; for only You know what they need most. Give them and us the courage, peace, and wisdom we need to get through the challenges set before them and us. In Jesus' precious name we pray, amen.
---
Monthly Prayer Breakfast
8:00 a.m.
July 25
---
July 5th Pot Luck Lunch
Everyone is invited to come to a Red, White, and Blue, and more pot luck lunch immediately following the morning worship service on Sunday, July 5th, in honor of the July 4th holiday.

---

Patriotic Salute
The choir will present the cantata, "Patriotic Salute" on Sunday morning, July 5th, during the morning worship service. Soloists are, Wanda Owen, Elizabeth Kaye Jones, Reta Scroggs, Anna Cody, and Jeanie Scroggs.

---
New Member
We welcome our newest member, Nadine Satterwhite. Nadine joined our church family, formally, on Sunday evening, June 21st. Nadine, who is from Ardmore Oklahoma, has been coming with her husband Carroll to our church for years, when they were able to be on the mountain; and has always held a special place in all our hearts. We are thrilled to welcome her into our fellowship. Carroll is already a member of our congregation and this wonderful couple is a great addition to our fellowship of believers. We also look forward to hearing her beautiful voice in more and more specials.

---

"Christmas In August"
Sunday, July 5th, we will begin receiving the "Christmas In August" offering for the Southern Baptist Children's Home in Monticello. The funds will used to purchase school supplies for the children in the home.

---
Birthdays
July 1 Mary Ann Eades
July 1 Cindy Trent
July 4 John David Engebrecht
July 5 Sean Shrewsbury
July 6 Sharon Walpole
July 7 Abby Shrewsbury
July 8 Bob Emerson
July 11 John Hale
July 13 Lee Brannon
July 13 Isaac Pitts
July 16 John Payne
July 17 Wayne Adams
July 20 Mable Brannon
July 20 Leon Walker
July 21 Clayton Jones
July 23 Danielle Morgan
July 29 Phyliss Phelps
July 30 Julianna Scroggs
Anniversaries
July 27 Jeremy and Rebecca Pitts
July 28 Jay and Betty Scroggs
July 30 Lonnie and Agatha Gasaway
July 31 Hardy and Beverly McNeece