Petit Jean Baptist News
"Come to the Mountain for His Word"
---


Thanksgiving
Technically, it is Fall. The calendar has past the date of September 23 and a lot of our temperatures are very comfortable to us; at least in the mornings. Many leaves have changed their colors and by the end of this weekend tons of them will be on the ground if we get the wind and rain that is predicted.

Fall is a time of remembrance in many ways for a lot of us and in a multitude of ways. For the hunters, several seasons have already opened and the arrival of modern gun deer season is just around the corner. It is not all about taking the game, but the camaraderie and fellowship enjoyed getting ready for the hunt, stalking and waiting during the hunt, and then the rehashing the hunt and prior years hunts for hours more.

It is a time of putting on cooler clothes for some folks to be able to enjoy the outdoors with long sleeves and jacket with your face still cool.

In the farming communities harvesting of the crops is taking place and you get to see the results of the last several months brought to market. County fairs have given a venue to brag on crops, canning, crafts, and creatures ready for display.

In our time of gratitude for the cooler weather and bountiful blessings of God, we get to participate in the Arkansas Baptist State Children's Home Offering. As we are thankful for our children and all that God has provided to bless us, we can share a portion of our blessings to help see that these children have a safe and happy Thanksgiving and Christmas.

As we celebrate the change of seasons many songs of praise well up in our hearts, but one of my most favorites comes from Psalms 103 which starts off, "Bless The Lord, O my soul, and all that is within me bless His Holy name!"
---
Monthly Prayer Breakfast
Saturday, November 28
8:00 a.m.
Petit Jean FBC Fellowship Hall

---
Missionary Moments
Pray for Long-Term Partners
(North Dakota) Tim Brown was not raised in a Christian home and in fact spent most of his teenage and early adult years hating God. He became a Christ-follower at age 22 through a process of trying to disprove the Bible. Now Tim and his wife Michelle are church planters in Fargo, North Dakota. More than half the people in the Fargo area claim no religious affiliation but believe they are right with God because of their own religious system and morality. Your sacrificial giving through the Cooperative Program will help people in Fargo learn the truth of Jesus. Tim asks churches to pray for Gospel-sharing opportunities, favor in the community, open doors to community involvement and for long-term partners in ministry.
---
Our Mission Offerings


Dixie Jackson State Missions Offering

Our goal for the Dixie Jackson Mission Offering was $1,500. We are pleased to announce that we received $1,864.27 for this mission effort.
Thanksgiving Offering
Coming up in November we have the opportunity to give to a Thanksgiving Offering to the Arkansas Baptist Children's Home. Please be in prayer for the home, the resident children, the administration of the facility, and in how you can help with your gifts.
Lottie Moon Christmas Offering for Foreign Missions
In December we receive the Lottie Moon Christmas Offering for Foreign Missions. This year our goal is $2,000. As we look forward to the holiday season, please keep these missionaries and this mission effort in your prayers.
Oppelo Food Pantry
Each month we collect non-perishable food items to help stock the First Baptist Church of Oppelo's Food Pantry. Each month, Phyllis Adams packs up the items collected and carries them to Oppelo to be distributed to needy families, helping to make sure no one goes hungry.
Harvest of Hope Food Drive
The Conway County Care Center asked Petit Jean First Baptist Church to collect 25 containers of oatmeal for their annual Harvest of Hope Food Drive. We wish to thank all who donated to this worthy cause. We were able to reach our goal.
As you can see from the list of mission efforts we participate in, and this is not all of them, we are a very mission minded church. Our thanks go to Mrs. Phyllis Adams, our WMU mission leader, for all the hard work she does in keeping these efforts before us and keeping us informed as to how our gifts are being used.

---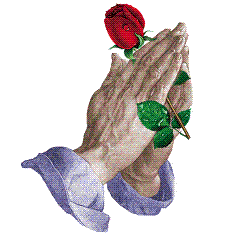 We Lift Up In Prayer
David Donovan is recovering from surgery he had on October 1st to remove his bladder.
Blake Chapman, Robbie Collinsworth, and John Savage Morgan are serving in the military.
Fern Bess, Flora "Bill" Clay, Nancy Donovan, Paul Fitts, Ina Martin, Jim Thompson, and Lloyd Vance are dealing with heart problems.
Phyllis Adams, Shirley Bell, Al Bembry, Aubrey Bradbury, Ken Bratwell, Sandy Burr, Phil Chapman, Frances Cunningham, Keith Duncan, Mary Ann Eades, Ruth Follis, Agatha and Lonnie Gasaway, Dianne Hall, Gabriel Johnson, Michael Johnson, Cookie Larrick, Lisa Martin, Destiny McArt, James Meadows, Doris Reed, Jerry Schultz, Buddy Sherman, Abby Shrewsbury, Donna Smith, Johnathan Steinmetz, Robert Steinmetz, Billy Vance, and Jo Woodson are battling serious health problems.
Linda Beard, Vicki Branscum, Glen Brison, Roy Castillion, Linda Chapman, Cole Cody, David Donovan, Sandra Dozier, D J Eades, Suzanne Earl, Jerry Elmore, Linda Elz, Joey Martin Feek, True Fitch, Cathy Flowers, Ed Garrett, Garrett Hayden, Mary Hopson, Buddy Hoezleman, Herb Huber, Rev. Larry Hudson, Evalee Hukill, Dale Moore, Dena Murph, Tina Parish, Sherry Parks, Denise Robinson, Dr. Herbert Roland, Keith Rosenthal, Jeff Scaccia, Tyler Schroepfer, Betty Scroggs, Gabby Smellmann, Fred Steinmetz, Dennis Stewart, Bill David Walker, Misty Walker, Suzy Ward, and Lambert West, are battling cancer.
Tommie Adkins, Virgil Donovan, and Reta Scroggs are struggling with severe forms of arthritis.
Dear Heavenly Father, during the upcoming holiday season, help us to keep foremost in our thoughts our friends and family who are suffering from illness, and heartache. Help us, Lord, to not only lift them up in prayer to You, but to put feet and hands to our prayers and do what we can to show them Your love. Give them the peace and healing they need, and equip us with the ability to give them the support and love they need from us. In Jesus' holy name, amen.

---

Birthdays
November 2 Karyn Langley
November 4 Nancy Donovan
November 4 Jesse Bertram
November 5 Phyllis McKuin
November 6 Tommie Adkins
November 6 Phyllis Adams
November 9 Hylarie Privett
November 10 Sandra Waller
November 11 Emily Faith Fletcher
November 12 Maria Malham
November 14 David Donovan
November 18 E Kaye Jones
November 18 Ted Penn
November 19 Amelia Collinsworth
November 22 Russell Tanner
November 30 Tyler Trent
Anniversaries
November 6 Wayne and Phyllis Adams
November 25 Henry and Kaye Jones
November 25 Cecil and E. Kaye Jones