Petit Jean Baptist News
"Come to the Mountain for His Word"
---


The Transition

When I listen to Reta, there is no telling what I might learn. I remember a time when she was talking about methods the teachers use to transition from one activity to another.

Why that conversation stuck in my mind was that transition is a huge word for preschoolers. I mean don't you just say, "Kids, we are going to go to lunch, y'all line up." And the children just automatically line up and go wherever you expect them to go.

So Reta gave me some examples of techniques teachers use to motivate and encourage the little one to change from one activity to another. These activities help take even the most difficult cases to where they need to go without confusion… most of the time.

We are in a transition period as far as seasons go. It would be too traumatic for some of us O.C.D. folks to jump from hot to cold and vice versa. Sometimes we will have a cold or hot day out of the blue, but then it settles down to the gentle move from one or the other headed to the norms for that time of year.

The writer of Ecclesiastes 3:1-2 reminds us, "To everything there is a season, and a time to every purpose under the heaven: A time to be born, and a time to die; a time to plant, and a time to pluck up that which is planted."

God too uses transition to prepare us for each time of the year. Just as each season has a purpose, even the transitions (Spring and Fall) are blessings to us.
---
Missionary Moments

Cephas Agbesi became a Christian at age 13 in Ghana, West Africa. He immigrated to the U.S. at the age of 14 and was called to ministry during his third year of college. Within six years he created prayer ministries around the world. Presently he serves the predominantly Caribbean, African, Hispanic and African American congregants of Honeywell Baptist Church in the Bronx, New York, while planting a new in church Jersey City, New Jersey. Cephas also operates a global prayer ministry and a life-skills mentorship program. Through your partnership in prayer and your gifts through the Cooperative Program, Cephas believes the harvest knows no limits and help will be needed to "pull in the sheaves."
---
Dixie Jackson State Missions Offering

Petit Jean First Baptist Church voted to set a goal of $1,200.00 for the Dixie Jackson Offering for State Missions. A lofty goal for this small mountain church some would say. But, we may be small in number but we are large in heart, a heart for missions. As of, September 20, we have received $1,810.00. Rev. Ben Phillips, our guest speaker from the Convention that Sunday, was as thrilled as we were to hear the good news. We praise the Lord, that such a small congregation could give so much to reach so many in need.
---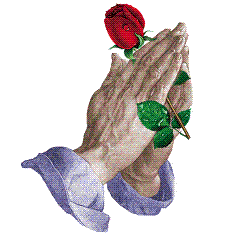 We Lift Up In Prayer

Please remember the Tanner family. Gail Tanner went to be with the Lord on Thursday, September 24.

Andrew Gurnee, 17 months old, is recovering from heart surgery.

David Donovan will have surgery on October 1st to remove his bladder. Please pray that this will remove all cancer from his body.

Blake Chapman, Robbie Collinsworth, and John Savage Morgan are serving in the military.

Fern Bess, Flora "Bill" Clay, Nancy Donovan, Paul Fitts, Ina Martin, Jim Thompson, and Lloyd Vance are dealing with heart problems.

Phyllis Adams, Shirley Bell, Al Bembry, Aubrey Bradbury, Ken Bratwell, Sandy Burr, Phil Chapman, Frances Cunningham, Keith Duncan, Mary Ann Eades, Ruth Follis, Agatha and Lonnie Gasaway, Dianne Hall, Gabriel Johnson, Michael Johnson, Cookie Larrick, Lisa Martin, Destiny McArt, James Meadows, Doris Reed, Jerry Schultz, Buddy Sherman, Abby Shrewsbury, Donna Smith, Johnathan Steinmetz, Robert Steinmetz, Billy Vance, and Jo Woodson are battling serious health problems.

Linda Beard, Vicki Branscum, Glen Brison, Roy Castillion, Linda Chapman, Cole Cody, David Donovan, Sandra Dozier, D J Eades, Suzanne Earl, Jerry Elmore, Linda Elz, Joey Martin Feek, True Fitch, Cathy Flowers, Ed Garrett, Garrett Hayden, Mary Hopson, Buddy Hoezleman, Herb Huber, Rev. Larry Hudson, Evalee Hukill, Dale Moore, Dena Murph, Tina Parish, Sherry Parks, Denise Robinson, Dr. Herbert Roland, Keith Rosenthal, Jeff Scaccia, Tyler Schroepfer, Betty Scroggs, Gabby Smellmann, Fred Steinmetz, Dennis Stewart, Bill David Walker, Misty Walker, Suzy Ward, and Lambert West, are battling cancer.

Tommie Adkins, Virgil Donovan, and Reta Scroggs are struggling with severe forms of arthritis.

Dear Lord, we lift up to You our friends and family, praying that You will place Your healing hands on them. Give them the peace and comfort of knowing that You are with them, loving them and caring for them. In Jesus' precious name we pray. Amen.
---
Harvest of Hope Food Drive
The Conway County Care Center is in the middle of their annual Harvest of Hope Fund Drive. Our church has been asked to collect 25 containers of oatmeal. The fund drive ends on Saturday, October 24 with "fill the truck". A truck will be located at Haynes Home Center from 9:00 a.m. until 5:00 p.m. for people to bring their donations to. The Rialto Theater will host a gospel singing beginning at 6:30 p.m. Admission is $5 or 5 cans of food for adults, $3 or three cans of food for children ages 12 – 18, and children under the age of 12 get in free. The gospel music is provided by area churches and individuals.
---

Monthly Prayer Breakfast
Saturday, October 31
8:00 a.m.
Petit Jean FBC Fellowship Hall

---
Birthdays
October 3 Lew Gasaway
October 4 Rachel Engebrecht
October 7 Alanis Joy Pitts
October 8 Jeff Tony and Daniel Martin
October 11 Palmer Manning
October 12 Phil Chapman
October 12 Kayla Collinsworth
October 12 Jeff Adams
October 16 Nathan Adams
October 17 Lane Brewer
October 20 Linda Chapman
October 21 Katie Pratt
October 23 Doug Scroggs
October 24 Sarah Pottios Green
October 27 Robert Fitts
October 27 Sarah Engbebrecht
October 30 Pat Donnell
Anniversaries

October 12 Rev. Bill and Reta Scroggs
October 28 John and Virginie Walpole


---
Autumn is my favorite time of year. Cooler temperatures bring halt to grass cutting and usher in fall colors, hunting season, and football. In celebration of Fall and friendship, Billy Vance and I traveled to South Bend, Indiana to watch the fighting Irish of Notre Dame beat Georgia Tech. We had a great time of fellowship and even got to eat breakfast with Derek Neeley at Cracker Barrel on our return trip.

By Doug Scroggs


Doug Scroggs and Billy Vance

Billy Vance

Doug Scroggs, Derek Neeley, Billy Vance



Notre Dame Campus

---

Arkansas Senior Olympics
Anne Vance, Debbie Fort, and Katie Riley participated in the Arkansas Senior Olympics on September 18 and 19. These three ladies, along with a host of other senior adults, ran, threw javelins, did long jumps, and a number of other track and field events. New this year was weight lifting and they all jumped right in there and won three gold medals apiece in these events. Anne, who just started working with weights a few short months before going to the Olympics, bench pressed 55 pounds, Leg pressed 225 pounds, and Curled 30 pounds. We are proud of all three of these ladies and look forward to great things from them next year. Anne said that the best thing about Arkansas Senior Olympics is the new friends you make while there and all the inspiration you get from men and women who don't let age stand in their way.