Petit Jean Baptist News
"Come to the Mountain for His Word"

Spring Is Here?
The calendar says 'spring is here' and there is some evidence. The birds are singing, the trees are budding, and the grass (or at least the weeds) is growing.
With that said, it was pointed out that the first day of spring was colder than Christmas Day this past year. Our Easter temperature could even be close to the how cold it was last week, but it is what it is with global warming and all, huh?
Soon our temps will stay in the 80's and we will hear about how 'hot' it is.
Another sign of spring is our Annual Hat Day which always creates a flurry of excitement as we search for something that will compete with Bro Lonnie and some of his repertoire or Doug and the surprises he brings to the competition.
At any rate, as the days get warmer we all feel better and look forward to all the season has to offer. The writer of Ecclesiastes 3:1 reminds us, "To everything there is a season, and a time to every purpose under the heaven."
---
Monthly Prayer Breakfast
Saturday, April 30, 2016
8:00 a.m.
Petit Jean FBC Fellowship Hall
---
Missionary Moments
From Planting Crops to Planting Churches
One morning IMB missionary, ANTHONY CONNER, grabbed a shovel to help Manolo, a man who belongs to the group that Conner and his family are trying to reach. Conner shared the gospel with Manolo and after about an hour, Conner asked him, "Manolo, isn't it time to give your life to Jesus?" Manolo said yes and in the middle of the alfalfa patch, they kneeled down and Manolo prayed to receive Christ. Today, Manolo is the pastor and church planter in the village where Anthony and his wife, MELISSA, work. Your gifts to the Cooperative Program allow the Conners to share the gospel in Mexico.
---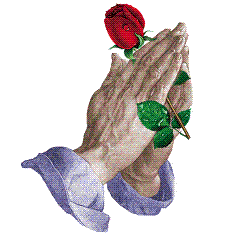 We Lift Up In Prayer
Please be in prayer for the family of Evelyn Head. Evelyn, Agatha Gasaway's sister-in-law, went to be with Jesus on Thursday, March 17.
Blake Chapman, Robbie Collinsworth, and John Savage Morgan are serving in the military.
Fern Bess, Flora "Bill" Clay, Nancy Donovan, Sharon Leon, Ina Martin, Jim Thompson, and Lloyd Vance are dealing with heart problems.
Phyllis Adams, Wayne Adams, Al Bembry, Aubrey Bradbury, Ken Bratwell, Phil Chapman, Frances Cunningham, Keith Duncan, Mary Ann Eades, Ruth Follis, Agatha and Lonnie Gasaway, Dick George, Dianne Hall, Gabriel Johnson, Michael Johnson, Sharon Leon, Lisa Martin, Destiny McArt, James Meadows, Doris Reed, Buddy Sherman, Abby Shrewsbury, Donna Smith, Johnathan Steinmetz, Robert Steinmetz, Sophia Trafford, and Billy Vance, are battling serious health problems.
Linda Beard, Vicki Branscum, Glen Brison, Roy Castillion, Linda Chapman, Cole Cody, David Donovan, Sandra Dozier, D J Eades, Suzanne Earl, Jerry Elmore, Linda Elz, Joey Martin Feek, True Fitch, Cathy Flowers, Ed Garrett, Garrett Hayden, Mary Hopson, Herb Huber, Rev. Larry Hudson, Evalee Hukill, Dale Moore, Dena Murph, Tina Parish, Sherry Parks, Denise Robinson, Dr. Herbert Roland, Keith Rosenthal, Jeff Scaccia, Tyler Schroepfer, Betty Scroggs, Gabby Smellmann, Fred Steinmetz, Dennis Stewart, Bill David Walker, Misty Walker, Suzy Ward, and Lambert West, are battling cancer.
Tommie Adkins, Virgil Donovan, and Reta Scroggs are struggling with severe forms of arthritis.
Heavenly Father, we come to You at this special time of year when we lift up thankful hearts for what Jesus, Your precious Son, did out of love for all of us. He laid down his life that we, by just accepting, may have eternal life with You. We thank You because we do not deserve this, but because You have shown mercy on us. We come to You at this time, asking for mercy in a different way, for our family and friends. We ask that you touch their bodies and their lives and give them healing, comfort, and peace. We ask this in Jesus' name, amen.
---
Birthdays
April 4 Jacob Tony
April 4 Harry Diffrient
April 4 Racheal Adams
April 7 Agatha Gasaway
April 8 Jeanie Scroggs
April 9 D. J. Donovan
April 13 Wendy Bertram
April 15 Sammy Jones
April 20 Annie Rozvika
April 23 Rhonda Smiley
April 24 Jan Martin
April 27 Stephanie Buckley
April 30 Nelda Huff
April 30 Luis Leon
Anniversaries
April 16 Bob and Anna Cody
April 20 Jerry and Cindy Trent
---
Events Calendar
Sunday Schedule
Sunday School 9:30 a.m.
Morning Worship 10:30 a.m.
Choir Practice 5:00 p.m.
Evening Worship 6:00 p.m.
Wednesday Schedule
Bible Study 6:00 p.m.
---
Annie Armstrong Easter Offering
We began on March 6, receiving the Annie Armstrong Easter Offering for North American Missions. Our goal is $1,500.00. The theme of this year's offering is "Here I am, Send me" Isaiah 6:8. We have, thus far, received $1301.22. We are confident we will reach our goal. Our aim is much more that reaching a goal though, it is helping our missionaries, through our gifts and prayers, to reach out to those who are in need of Jesus Christ and His saving grace and mercy. Please pray for this offering, our missionaries, and those that are reached through this offering.
---

Hat Day
Our Annual Hat Day is set for Sunday, April 3rd. This is a fun time when we get to wear our hats and see what others are wearing. Lonnie Gasaway and Doug Scroggs always surprise us with very unique hats and I am sure that this year will be no different. Maybe this will be the year one of our ladies will give these two wonderful men a run for the title of most original hat.
---

Associational News
The Executive Board Meeting will be held at 7:00 p.m. at First Baptist Church in Morrilton. One of the topics of discussion will be the latest information concerning the possibility of being involved with a church plant in Nebraska.
April 16, from 10:00 a.m. to 5:00 p.m. is the Evangelism and Mission Event at Casa. Pray that God would use this event to make new contacts, start new gospel conversations, and produce new conversions. Then, please participate to help make this event a success.
There will be a Church Camp Meeting at Houston Baptist Church on April 25 at 6:30 p.m. Another one is scheduled for June 6.
Youth Camp is June 20 – 24. Sign-up deadline is June 6, and the cost is $125.00 per camper.
Kids Camp is July 11 – 15. Sign-up deadline is July 15, and the cost is $125.00 per camper.
Please lift up First Baptist Church Perryville, Second Baptist Church Perryville, and First Baptist Church Oppelo in your prayers: These three fellowships are searching for pastors.
Our Church continues to support the Food Pantry led by the First Baptist Church Oppelo. The distribution day of this much-needed community ministry is the second Monday each month. Leave your non-perishable food items on the table in the Ellen Raper Fellowship Hall.