Petit Jean Baptist News
"Come to the Mountain for His Word"
---


What Would You Do?
A popular television show is "What Would You Do?" where actors set up situations where people are made to feel uncomfortable to see how they will respond to the situation.
In the episodes I have seen, most people in the focus groups responded in a way that would make us proud. The observers, in most cases, reached out to help the victim by removing them or protecting them in the situation.
The truth is we are placed in situations every day where the host of the show may not pop out of the shadows to announce the results of the test. The test we face may not have a master of ceremonies that congratulates you or asks why you responded in the right or wrong way, but we do have an audience watching.
The writer of Hebrews 12:1 reminds us, "Wherefore seeing we also are compassed about with so great a cloud of witnesses, let us lay aside every weight, and the sin which doth so easily beset us, and let us run with patience the race that is set before us."
First our parents and siblings have seen how we respond to our surroundings. Then our spouses and children see and hear how we act and react to the situations we face. Remember these who have been mentioned are our biggest fans. Next our friends, neighbors and co-workers have seen how we handle details or let details handle us.
Remember these words of Jesus in Matthew 5:16, "Let your light so shine before men, that they may see your good works, and glorify your Father which is in heaven."
So, what would you do?
Bro. Bill Scroggs
---
I joined the Petit Jean First Baptist Church about fifteen years ago, and one of the first things I did was volunteer to mow the lawn and help take care of the grounds. Whomever was doing the yard when I arrived was doing an excellent job, but I felt led to serve in that capacity. The grounds surrounding a house of God certainly reflects the commitment of church members, and a well-manicured lawn is inviting to members and visitors alike.
The first several years, this arrangement worked rather well, with Wayne Adams filling in for me whenever my job or hunting season interrupted my ability to fulfill this ministry. Wayne would also show up on occasion just to help out. This year, however, family challenges and increased job responsibilities have kept me from being able to devote time to my lofty position as Assistant Grounds Keeper. I have been able to mow and weed eat the entire grounds by myself only one time this year.
In my absence, Wayne Adams has faithfully served as Grounds Keeper every week and has put his professional touch into ensuring we enjoy a picture-perfect lawn every week. In addition, Billy Vance has used his tractor and finish mower to keep Persimmon Gardens looking well-groomed.
I want to take this opportunity to thank Wayne and Billy for their service in this capacity. I have been blessed by serving God through our church as Assistant Grounds Keeper, but I have been equally blessed by seeing the fruits of their labor as they step up to serve whenever they see a need. Thanks a bunch, guys!
Doug Scroggs

---
Missionary Moments
Darkness in Paradise
On the surface, Hawaii appears to be paradise. It is actually a dark place economically and spiritually. At least 50 percent of the population lives on some form of welfare. The use and selling of meth is rampant. Hawaii is a sex-trafficking hub for the Pacific, and more than 93 percent of the people have no relationship with Jesus. Zeke Tomaselli and his family are working to change that by planting churches all over Hawaii. Because of faithful servants like Zeke and your partnership through the Cooperative Program, lives are being changed. Pray for native leaders to be raised up and for new churches to be planted in Hawaii and throughout the Pacific.
---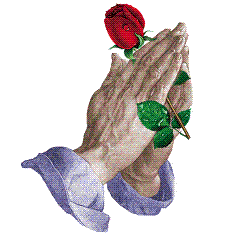 We Lift Up In Prayer
Please lift up Jay Scroggs and his family. Jay is going through some serious health issues.
Lily Young is suffering from some potentially serious health issues.
Phyllis Adams was bitten by a brown recluse spider and is receiving treatments for this.
E. Kay Jones was bitten by a tick and is being treated for lyme disease.
Sharon Leon is recovering from an ablation.
Reta Scroggs is recovering from foot surgery.
Nolen Owen is recovering from eye surgery.
Please be in prayer for the family of Dan Reynolds. Dan passed away on July 6th.
Blake Chapman, Robbie Collinsworth, and John Savage Morgan are serving in the military.
Fern Bess, Flora "Bill" Clay, Nancy Donovan, Sharon Leon, Ina Martin, Jim Thompson, and Lloyd Vance are dealing with heart problems.
Phyllis Adams, Wayne Adams, Al Bembry, Aubrey Bradbury, Ken Bratwell, Phil Chapman, Bert Chapman, Walter Chapman, Frances Cunningham, Keith Duncan, Mary Ann Eades, Ruth Follis, Agatha and Lonnie Gasaway, Dick George, Dianne Hall, Gabriel Johnson, Michael Johnson, Sharon Leon, Lisa Martin, Destiny McArt, James Meadows, Doris Reed, Buddy Sherman, Abby Shrewsbury, Donna Smith, Johnathan Steinmetz, Robert Steinmetz, Sophia Trafford, Billy Vance, and Coe Wilson are battling serious health problems.
Linda Beard, Vicki Branscum, Glen Brison, Roy Castillion, Linda Chapman, Cole Cody, David Donovan, Sandra Dozier, Suzanne Earl, Jerry Elmore, Linda Elz, Joey Martin Feek, True Fitch, Cathy Flowers, Ed Garrett, Garrett Hayden, Mary Hopson, Herb Huber, Rev. Larry Hudson, Evalee Hukill, Dale Moore, Dena Murph, Tina Parish, Sherry Parks, Denise Robinson, Dr. Herbert Roland, Keith Rosenthal, Jeff Scaccia, Tyler Schroepfer, Gabby Smellmann, Fred Steinmetz, Dennis Stewart, Bill David Walker, Misty Walker, Suzy Ward, and Lambert West, are battling cancer.
Tommie Adkins, Virgil Donovan, and Reta Scroggs are struggling with severe forms of arthritis.
Gracious Heavenly Father, during this time when there are so many needs that we bring before You, for our country, for our faith, for our friends and family, it is wonderful to know that You are always willing to hear our every prayer, and answer each one. Thank you, Lord, for always loving and caring for us. Thank you, for hearing our pleas and for answering our prayers. In Jesus name we pray, amen.
---
Birthdays
August 1 Hadleigh Scroggs
August 1 Ariel and Easton Morgan
August 2 Gary Martin
August 4 Amie Eoff
August 6 Col. Beau Steinmetz
August 10 Sharon Oberg
August 10 Coe Wilson
August 11 Cassendra Senter
August 15 Hardy McNeece
August 15 John Shrewsbury
August 21 Allen Fitch
August 25 Bill Wilson
August 30 Nolen Owen
Anniversaries
August 6 Bubba and Patty Vance
August 21 Ray and Theresa Bertram
August 30 Palmer and Becky Manning
August 31 James and Daphna Bickerstaff
---
Sunday Schedule
Sunday School 9:30 a.m.
Morning Worship 10:30 a.m.
Choir Practice 5:00 p.m.
Evening Worship 6:00 p.m.
Wednesday Schedule
Bible Study 6:00 p.m.
Monthly Prayer Breakfast
Saturday, August 27, at 8:00 a.m.
---
Associational Calendar
August 1 – Executive Board Meeting at Perryville 2nd Baptist Church at 7:00 p.m.
August 6 – Deacons Training at Houston Baptist Church. Breakfast will be served at 8:00 a.m. with sessions at 9:00, 10:00, and 11:00 with lunch a 12:00.
August 27 – "Change and the Church: Why the Local Church Still Matters" at Perryville 2nd Baptist Church, 1520 N Fourche Ave., at 10:00 a.m. The speakers are: Ray Van Neste of Union University, Steve Burchett of Christian Communicators worldwide, and Tom Nettles, SBC Founders Ministry.
August 29, 30 – Prayer Gathering at Geyer Springs First Baptist Church in Little Rock, August 29th from 6:00 p.m. – 10:00 p.m., and August 30th from 7:45 a.m. – 12:00 p.m.
---
The Petit Jean Extension Homemakers Club's 3rd Annual Canoe/Kayak/other human powered watercraft race (peddle boats etc.) is to be held Saturday, September 3, at the PJSP Boat House.
Registration is $15 per craft payable day of the race at registration. Registration begins at Lake Bailey, Petit Jean State Park, at 7:30 am and the first heat launches at 8:30 am. You will pay your fee at the time of registration on event day. Please make checks payable to Petit Jean EH Club. Award Certificates presentation will be at 11:00am.
Petit Jean State Park has a few rental Canoes, Kayaks and Peddle Boats, but you are encouraged to bring your own. Rental fees apply. Arkansas boating regulations will apply, so everyone MUST have a life preserver. Children sixteen and under must wear preservers at all times while on the water.