Petit Jean Baptist News
"Come to the Mountain for His Word"
---


Ready or Not…
By Rev. Bill Scroggs
When we were children, there was a game we played called "Hide and Seek." One person was designated as 'It' who would hide his or her eyes and count to a predetermined number and then announce, "Ready or not, here I come!"
The one who is 'It' then runs toward the direction he or she thinks they will find someone else to be 'It'.
Well… ready or not after hanging around for a predetermined amount of time (a year) the new year (2016) is here! Some folks have hung out waiting for the year to get here while others have worn 2015 out and come to a screeching halt, sliding in sidewise.
Either way we are into our New Year with all its opportunities and/or challenges. Each day is given to us as a trust. What we do with the time we are blessed with is our choice.
While we are celebrating a new year, we are given our days one at a time. Live in Psalms 118:24, "This is the day which the Lord hath made we will rejoice and be glad in it."
Good, bad, or otherwise, this is the Lord's Day and I will rejoice in it.
---
Monthly Prayer Breakfast
Saturday, January 30, 2016
8:00 a.m.
Petit Jean FBC Fellowship Hall
---
Missionary Moments
JERRY FREY pastors Faith Christian Fellowship Church in a town of 3,500 and is also one of three directors of missions for the Green Mountain Baptist Association in Vermont. These are exciting times as churches are being planted and church renewal is a top priority of the association. There is an increasing openness to the Gospel as lives are being transformed from darkness to light. Your gifts through the Cooperative Program and your prayers are a vital part of what God is doing in a once barren land. Southern Vermont has been blessed by the new Northeastern Baptist College which began in 2014. Pray as they train young people to join the harvest.
---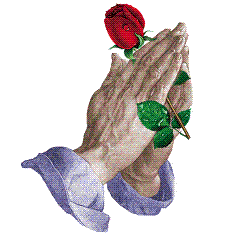 We Lift Up In Prayer
Wayne Adams was taken to the hospital on Saturday, January 2nd with heart problems. Please keep him and his wife, Phyllis in your prayers.
Ruby Walpole has been placed under hospice care. Please keep her and her family in your prayers.
Blake Chapman, Robbie Collinsworth, and John Savage Morgan are serving in the military.
Fern Bess, Flora "Bill" Clay, Nancy Donovan, Paul Fitts, Sharon Leon, Ina Martin, Jim Thompson, and Lloyd Vance are dealing with heart problems.
Phyllis Adams, Shirley Bell, Al Bembry, Aubrey Bradbury, Ken Bratwell, Sandy Burr, Phil Chapman, Frances Cunningham, Keith Duncan,Mary Ann Eades, Ruth Follis, Agatha and Lonnie Gasaway, Dianne Hall, Gabriel Johnson, Michael Johnson, Cookie Larrick, Lisa Martin, Destiny McArt, James Meadows, Doris Reed, Jerry Schultz, Buddy Sherman, Abby Shrewsbury, Donna Smith, Johnathan Steinmetz, Robert Steinmetz,Billy Vance, and Jo Woodson are battling serious health problems.
Linda Beard, Vicki Branscum, Glen Brison, Roy Castillion, Linda Chapman, Cole Cody, David Donovan, Sandra Dozier, D J Eades, Suzanne Earl, Jerry Elmore, Linda Elz, Joey Martin Feek, True Fitch, Cathy Flowers, Ed Garrett, Garrett Hayden, Mary Hopson, Buddy Hoezleman,Herb Huber, Rev. Larry Hudson, Evalee Hukill, Dale Moore, Dena Murph, Tina Parish, Sherry Parks, Denise Robinson, Dr. Herbert Roland, Keith Rosenthal, Jeff Scaccia, Tyler Schroepfer, Betty Scroggs, Gabby Smellmann, Fred Steinmetz, Dennis Stewart, Bill David Walker, Misty Walker, Suzy Ward, andLambert West, are battling cancer.
Tommie Adkins, Virgil Donovan, and Reta Scroggs are struggling with severe forms of arthritis.
Gracious and merciful Heavenly Father, we come to You, during this blessed time of year, to thank You for the greatest gift of all, Jesus Christ. We thank You for taking care of us and our loved ones, for answering our prayers, and for the many blessings you give us each and every day. We humbly ask that You continue to look after those on our prayer list and to give them comfort and peace as they deal with their problems. In Jesus precious name we pray, Amen.
---
Birthdays
January 4 Gina Sellers
January 14 Billy Eoff
January 14 Johnny Bertram
January 19 J. R. Rager
January 20 Don Eoff
January 21 Matthew Steinmetz
January 23 Phyllis Taylor
January 24 Emily Tony
January 28 Jimmy Hulsey
---
Anniversaries
January 13 Beau and Sharon Steinmetz
January 16 Phil and Linda Chapman
January 31 Doyle and Virginia Laxton
---
Events Calendar
Sunday Schedule
Sunday School 9:30 a.m.
Morning Worship 10:30 a.m.
Choir Practice 5:00 p.m.
Evening Worship 6:00 p.m.
Wednesday Schedule
Bible Study 6:00 p.m.
---

PETIT JEAN MOUNTAIN CAROLERS

The Petit Jean Mountain Christmas Carolers got together on Saturday, December 12, 2015 to spread Christmas joy and cheer with friends and neighbors around the mountain. About 30 folks showed up for the event, under the direction of Mrs. Phyllis Adams.
The great adventure started at 5:30 p.m. with a chili, bean, and soup dinner. Everyone then loaded up on the Clayton and Linda Jones Express, which is a large retired school bus that has been decorated with Christmas lights and repurposed as a caroler transport.
First stop was about 150 yards away at the home of Lewis and Alice Simmons. The carolers were a bit sluggish to start out; probably because of the chili dinner and limited practice time. They finished strong, though, and after handshakes and hugs, loaded back up for the trip to the Orphie Pruitt home. Miss Orphie always enjoys the caroling at her house.
After 17 minutes of strenuous caroling, the next stop was to take nourishment at the Honey Barn, where Ed and Jenna Martsoff hosted the group with refreshments of apple cider and popcorn. They even had a nativity scene with live animals.
After the much needed rest, it was back on the bus and off to see Evalee Hukill. Ms. Evalee was not feeling well, but she watched from an upstairs window as carolers sang. That visit ended with singing of Happy Birthday to Ms. Evalee, who celebrated her 91st birthday on December 27th.
It was then off to visit Sam Lasuzzo. Sam was cheerful as always, and even joined the group in singing carols!
The caroling ended, as always, at the home of Lonnie, Agatha, Gwyn, and Greg Gasaway. The group gathered in their home to sing and visit with their wonderful family.
Clayton then drove the group back to Petit Jean First Baptist Church, where everyone left for their respective homes.
It was great to see such a wonderful turnout for the event, and having several young people added to the enthusiasm of the group.