Petit Jean Baptist News
"Come to the Mountain for His Word"
---


Let God Bless America
It seems like only a year or so ago, America was gearing up to celebrate our 200th anniversary. Most of us were here for the big event in 1976.
The attitude at that time was one that we had something to celebrate, and… we did have something to celebrate. We had survived two world wars and a handful of skirmishes on our soil and on foreign soil.
We had even survived ourselves at that time. America still understood that our survival and blessings came because we trusted God and knew HE was the reason for what greatness we enjoyed. This year as we celebrate our 240th anniversary, we face crisis on many fronts. We have racial struggles, economic crisis, and identity crisis as to who we are and who is in charge. We are split politically because of several issues and seldom does the subject of Jehovah GOD being "THE" answer or even "An" answer arise.
When America was considered a force to be reckoned with, the majority of our citizens relied on a relationship with GOD and sought HIS will for our lives.
If America is going to be great again, we are going to have to turn back to a nation whose God is Jehovah. The writer of Proverbs 14:34 reminds us "Righteousness exalteth a nation: but sin is a reproach to any people."
Psalms 33:12 reminds us, "Blessed is the nation whose God is the Lord; and the people whom he hath chosen for his own inheritance."
Returning to a nation whose God is The Lord would truly be a reason to celebrate.
Bro. Bill Scroggs
---
Monthly Prayer Breakfast
Saturday, July 30, 2016
8:00 a.m.
Petit Jean FBC Fellowship Hall
---
Missionary Moments
Discipleship for Young Families
South Carolina native JOHN CHAMBERS and his wife, CHRISTIE, started a church to reach the state's fourth largest city of Rock Hill. The church has had a significant outreach to college students from nearby Winthrop University. Many of those college students have stayed after graduation, giving the church plant a large number of young families. Your gifts through the Cooperative Program help John continue to build a church that's impacting the Rock Hill community. Pray that Remedy Church can add more seniors to their membership to help disciple the growing number of young families in the church. Also, pray that God will continue to open doors to reach college students.
---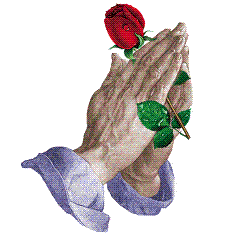 We Lift Up In Prayer
Please lift up the family of Burt Henderson. Burt passed away Thursday, June 23.
Blake Chapman, Robbie Collinsworth, and John Savage Morgan are serving in the military.
Fern Bess, Flora "Bill" Clay, Nancy Donovan, Sharon Leon, Ina Martin, Jim Thompson, and Lloyd Vance are dealing with heart problems.
Phyllis Adams, Wayne Adams, Al Bembry, Aubrey Bradbury, Ken Bratwell, Phil Chapman, Bert Chapman, Walter Chapman, Frances Cunningham, Keith Duncan, Mary Ann Eades, Ruth Follis, Agatha and Lonnie Gasaway, Dick George, Dianne Hall, Gabriel Johnson, Michael Johnson, Sharon Leon, Lisa Martin, Destiny McArt, James Meadows, Doris Reed, Buddy Sherman, Abby Shrewsbury, Donna Smith, Johnathan Steinmetz, Robert Steinmetz, Sophia Trafford, Billy Vance, and Coe Wilson are battling serious health problems.
Linda Beard, Vicki Branscum, Glen Brison, Roy Castillion, Linda Chapman, Cole Cody, David Donovan, Sandra Dozier, Suzanne Earl, Jerry Elmore, Linda Elz, Joey Martin Feek, True Fitch, Cathy Flowers, Ed Garrett, Garrett Hayden, Mary Hopson, Herb Huber, Rev. Larry Hudson, Evalee Hukill, Dale Moore, Dena Murph, Tina Parish, Sherry Parks, Denise Robinson, Dr. Herbert Roland, Keith Rosenthal, Jeff Scaccia, Tyler Schroepfer, Gabby Smellmann, Fred Steinmetz, Dennis Stewart, Bill David Walker, Misty Walker, Suzy Ward, and Lambert West, are battling cancer
Tommie Adkins, Virgil Donovan, and Reta Scroggs are struggling with severe forms of arthritis
Heavenly Father, we come to You lifting up those on our prayer list and prayer requests too personal to be spoken. You know each need and we know that You will do what is right for each individual. We pray that you give them and us comfort and peace as we leave these requests at Your feet. In Jesus precious name we pray, Amen.
---
Birthdays
July 1 Mary Ann Eades
July 1 Cindy Trent
July 4 John David Engebrecht
July 5 Sean Shrewsbury
July 6 Sharon Walpole
July 7 Abby Shrewsbury
July 8 Bob Emmerson
July 11 John Hale
July 12 Angie Willis
July 13 Lee Brannon
July 13 Isaac Pitts
July 16 John Payne
July 17 Wayne Adams
July 20 Leon Walker
July 20 Mable Brannon
July 21 Clayton Jones
July 21 Betty Owen
July 23 Danielle Morgan
July 23 Sharon Leon
July 29 Phyliss Phelps
July 30 Juliana Scroggs
Anniversaries
July 27 Jeremy and Rebecca Pitts
July 30 Lonnie and Agatha Gasaway
July 31 Hardy and Beverly McNeece

---
Events Calendar
Sunday Schedule
Sunday School 9:30 a.m.
Morning Worship 10:30 a.m.
Choir Practice 5:00 p.m.
Evening Worship 6:00 p.m.
Wednesday Schedule
Bible Study 6:00 p.m.
---
Associational Calendar

Kids Camp is July 11 – 15. Sign-up deadline is July 15, and the cost is $125.00 per camper.

August 1 – Executive Board Meeting at Perryville 2nd Baptist Church at 7:00 p.m.

August 6 – Deacons Training at Houston Baptist Church. Breakfast will be served at 8:00 a.m. with sessions at 9:00, 10:00, and 11:00 with lunch a 12:00.

August 27 – "Change and the Church: Why the Local Church Still Matters" at Perryville 2nd Baptist Church, 1520 N Fourche Ave., at 10:00 a.m. The speakers are: Ray Van Neste of Union University, Steve Burchett of Christian Communicators worldwide, and Tom Nettles, SBC Founders Ministry.

August 29, 30 – Prayer Gathering at Geyer Springs First Baptist Church in Little Rock, August 29th from 6:00 p.m. – 10:00 p.m., and August 30th from 7:45 a.m. – 12:00 p.m.