Petit Jean Baptist News
"Come to the Mountain for His Word"
---


Summer is Upon Us
By Bro. Bill Scroggs

As May ends and June rolls in, the weather forecast is rain and or thunder showers for the next week to week and a half. We have already had some parts of the state waterlogged by heavy rains and this could create challenges.
What will happen is it will probably dry up week after next and not rain again until the car show weekend.
We can almost expect a good rain when the cars are on the mountain and it makes things more interesting.
The humidity is already up so we can enjoy that part of summer especially as the rains come to us.
The best this about it though is we can rejoice with the writer of Psalms 118:24 who wrote, "This is the day which the Lord hath made; we will rejoice and be glad in it."
Whatever comes, let us draw near to God, rain or shine, and anywhere in between.
That way we find a reason to "REJOICE!"

---

Monthly Prayer Breakfast
Saturday, June 25, 2016
8:00 a.m.
Petit Jean FBC Fellowship Hall
---
Missionary Moments
Heart Language Bible Storying
Christian workers, DYLAN and JESSICA VILMEK,* teach South Asians to share the gospel using Bible stories and also to make audio recordings of the stories so they can be shared with others in a particular language group. Many South Asians are literate but still find it hard to understand what they read. Their education level is low and their preferred learning style is oral. During one training event, the Vilmeks' goal was to craft 200 Bible stories into a particular people group's heart language. Your gifts through the Cooperative Program help provide the gospel in many languages so that people can understand the good news of Christ.
---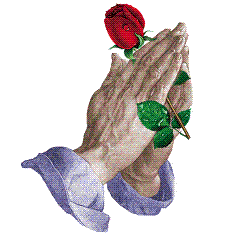 We Lift Up In Prayer
Walter Chapman is suffering from serious health issues and needs prayers.
Please pray for Bert Chapman and his family.
Blake Chapman, Robbie Collinsworth, and John Savage Morgan are serving in the military.
Fern Bess, Flora "Bill" Clay, Nancy Donovan, Sharon Leon, Ina Martin, Jim Thompson, and Lloyd Vance are dealing with heart problems.
Phyllis Adams, Wayne Adams,Al Bembry, Aubrey Bradbury, Ken Bratwell, Phil Chapman, Frances Cunningham, Keith Duncan, Mary Ann Eades, Ruth Follis, Agatha and Lonnie Gasaway, Dick George, Dianne Hall, Gabriel Johnson, Michael Johnson, Sharon Leon, Lisa Martin, Destiny McArt, James Meadows, Doris Reed, Buddy Sherman, Abby Shrewsbury, Donna Smith, Johnathan Steinmetz, Robert Steinmetz, Sophia Trafford, Billy Vance, and Coe Wilson are battling serious health problems.
Linda Beard, Vicki Branscum, Glen Brison, Roy Castillion, Linda Chapman, Cole Cody, David Donovan, Sandra Dozier, Suzanne Earl, Jerry Elmore, Linda Elz, Joey Martin Feek, True Fitch, Cathy Flowers, Ed Garrett, Garrett Hayden, Mary Hopson, Herb Huber, Rev. Larry Hudson, Evalee Hukill, Dale Moore, Dena Murph, Tina Parish, Sherry Parks, Denise Robinson, Dr. Herbert Roland, Keith Rosenthal, Jeff Scaccia, Tyler Schroepfer, Gabby Smellmann, Fred Steinmetz, Dennis Stewart, Bill David Walker, Misty Walker, Suzy Ward, and Lambert West, are battling cancer.
Tommie Adkins, Virgil Donovan, and Reta Scroggs are struggling with severe forms of arthritis.
Heavenly Father, we come to You lifting up those on our prayer list and those prayer requests to personal to be spoken. You know each need and we know that You will do what is right for each individual. We pray that you give them and us comfort and peace as we leave these requests at Your feet. In Jesus precious name we pray, Amen.
---
Birthdays
June 1 Becky Manning
June 1 Joel Martin
June 2 Steve Privett
June 8 Carroll Satterwhite
June 8 Chyenne Glover
June 9 Juan Zambrano
June 10 Anna Cody
June 12 Virginie Walpole
June 18 Wanda Owen
June 20 Bill Scroggs
June 20 Dot King
June 21 Linda Jones
June 23 Lana Steward
June 27 James Bickerstaff
June 29 Sam Lasuzzo
June 29 Sharon Steinmetz

Anniversaries
June 11 Nolan and Wanda Owen
June 21 Bill and Coe Wilson
June 23 Tyler and Jennifer Trent
June 26 Doug and Jeanie Scroggs
June 28 Virgil and Nancy Donovan
---
Events Calendar
Sunday Schedule
Sunday School 9:30 a.m.
Morning Worship 10:30 a.m.
Choir Practice 5:00 p.m.
Evening Worship 6:00 p.m.
Wednesday Schedule
Bible Study 6:00 p.m.
---
Associational News
There will be a Church Camp Meeting at Houston Baptist Church on JUNE 6 at 6:30 p.m.
Youth Camp is June 20 – 24. Sign-up deadline is June 6, and the cost is $125.00 per camper.
Kids Camp is July 11 – 15. Sign-up deadline is July 15, and the cost is $125.00 per camper.
Our Church continues to support the Food Pantry led by the First Baptist Church Oppelo. The distribution day of this much-needed community ministry is the second Monday each month. Leave your non-perishable food items on the table in the Ellen Raper Fellowship Hall.