Petit Jean Baptist News
"Come to the Mountain for His Word"
---
May 2016
---

Walking With God
By Bro. Bill Scroggs
To walk with God is a worthy goal, yet many lose sight of the need to walk with Him. Walking with God not only keeps us out of trouble, but it also brings us into fellowship with Him.
In 2006 Reta and I decided to walk across Arkansas as a project to help get healthier and to pray for the towns and people we passed by as we walked.
We noticed that the people who stopped by to check on us as we walked were the kind of people who would have been classified probably as Samaritans. They were not the upper crust who could easily have helped us.
They also were not the 'religious' folks who ought to have stopped to try to help us, and face it friends, when a man my size was walking down the highway it should have caused people to stop to see if they could help.
Neither did a person with a law enforcement vehicle stop to make sure we were ok.
The ones who stopped to talk to us were mostly people who had to make a sacrifice to stop. They stopped with their car that was not a new vehicle and may have been filled to the overflowing with children or other kinds of a load.
One family stopped and re-arranged their car to make room for us as we walked toward them. One stopped on the White River Bridge without regard to his safety to make sure we were ok and to advise us to be careful when he found out our purpose.
Our salvation does not come from wealth, nor from the law, but Jesus set aside His position with The Heavenly Father to be born of a virgin in a cattle stall in a little town in the Middle East to walk among us, live a sinless life and pay the price for us with His own blood.
Jesus reminds us in Matthew 11:29 how we ought to act with these words, "Take my yoke upon you, and learn of me; for I am meek and lowly in heart: and ye shall find rest unto your souls."
---

I have one of the best jobs in the world. Even though I drive a bunch, that affords me the opportunity to see many beautiful sunrises and sunsets all over the south. No camera can capture the beauty of the skies and no artist can recreate it. The only thing more beautiful than today's sunrise and sunset is the awesome things God will reveal tomorrow.
By Doug Scroggs
---

Monthly Prayer Breakfast
Saturday, May 28, 2016
8:00 a.m.
Petit Jean FBC Fellowship Hall
---

Missionary Moments
Challenges and Blessings
Locating pockets of the many people groups in Ohio cities, praying with a church planter as he develops a launch plan and directing new leaders toward available resources are just some of the challenges and blessings regularly experienced by BRUCE SMITH, associate executive director for the State Convention of Baptists in Ohio. Because you support the Cooperative Program, Bruce can coordinate funds for missionaries and their ministries and partner with associational leaders to develop strategies for reaching the millions of Ohioans who do not have a relationship with God. Pray for more church planters to be called from existing churches and church plants and for a movement of God to sweep across Ohio.
---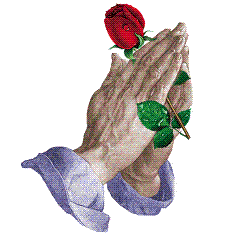 We Lift Up In Prayer
Please be in prayer for the family of D.J. Eades. D.J. went to be with the Lord on April 18th.
Walter Chapman is suffering from serious health issues and needs prayers.
Coe Wilson is traveling to MD Anderson in Houston TXfor treatments on her esophagus.
Agatha Gasaway is waiting to hear from doctors concerning the results of a test before she can have oral surgery.
Blake Chapman, Robbie Collinsworth, and John Savage Morgan are serving in the military.
Fern Bess, Flora "Bill" Clay, Nancy Donovan, Sharon Leon, Ina Martin, Jim Thompson, and Lloyd Vance are dealing with heart problems.
Phyllis Adams, Wayne Adams,Al Bembry, Aubrey Bradbury, Ken Bratwell, Phil Chapman, Frances Cunningham, Keith Duncan, Mary Ann Eades, Ruth Follis, Agatha and Lonnie Gasaway, Dick George, Dianne Hall, Gabriel Johnson, Michael Johnson, Sharon Leon, Lisa Martin, Destiny McArt, James Meadows, Doris Reed, Buddy Sherman, Abby Shrewsbury, Donna Smith, Johnathan Steinmetz, Robert Steinmetz,Sophia Trafford, and Billy Vance, are battling serious health problems.
Linda Beard, Vicki Branscum, Glen Brison, Roy Castillion, Linda Chapman, Cole Cody, David Donovan, Sandra Dozier, Suzanne Earl, Jerry Elmore, Linda Elz, Joey Martin Feek, True Fitch, Cathy Flowers, Ed Garrett, Garrett Hayden, Mary Hopson, Herb Huber, Rev. Larry Hudson, EvaleeHukill, Dale Moore, Dena Murph, Tina Parish, Sherry Parks, Denise Robinson, Dr. Herbert Roland, Keith Rosenthal, Jeff Scaccia, Tyler Schroepfer, Gabby Smellmann, Fred Steinmetz, Dennis Stewart, Bill David Walker, Misty Walker, Suzy Ward, andLambert West, are battling cancer.
Tommie Adkins, Virgil Donovan, and Reta Scroggs are struggling with severe forms of arthritis.
Dear Lord, it seems that there is illness and heartache all around us. Our friends and families are in need of Your healing touch and comforting arms. I pray Lord, that You touch each life and let them know that You are with them and that You love them and will keep them close. In Jesus name we pray, Amen.
---
Birthdays
May 1 Henry Jones
May 2 Marion Eades
May 2 D.J. Scroggs
May 3 Brooklyn Lankford
May 3 Samantha Rozvika
May 12 Dorothy Privett
May 14 James Walpole
May 14 Nadine Satterwhite
May 16 Braeden Brewer
May 20 Rebecca Pitts
May 21 Sandy Skipworth
May 22 Janet Eoff
May 22 Emma Pitts
May 25 Theresa Bertram
May 25 Fred Walpole
May 31 Mariah Rager
Anniversaries
May 23 John and Diann Hale
May 25 Robert and Nancy Fitts
---
Events Calendar
Sunday Schedule
Sunday School 9:30 a.m.
Morning Worship 10:30 a.m.
Choir Practice 5:00 p.m.
Evening Worship 6:00 p.m.
Wednesday Schedule
Bible Study 6:00 p.m.
---
Associational News
There will be a Church Camp Meeting at Houston Baptist Church on April 25 at 6:30 p.m. Another one is scheduled for June 6.
Youth Camp is June 20 – 24. Sign-up deadline is June 6, and the cost is $125.00 per camper.
Kids Camp is July 11 – 15. Sign-up deadline is July 15, and the cost is $125.00 per camper.
Please lift up First Baptist Church Perryville, Second Baptist Church Perryville, and First Baptist Church Oppelo in your prayers: These three fellowships are searching for pastors.
Our Church continues to support the Food Pantry led by the First Baptist Church Oppelo. The distribution day of this much-needed community ministry is the second Monday each month. Leave your non-perishable food items on the table in the Ellen Raper Fellowship Hall.
---

Hat Day
Our Annual Hat Day was Sunday, April 3rd. It was a fun time when we got to wear our hats and see what others wore. Lonnie Gasaway and Doug Scroggs, who always surprise us with very unique hats, did not disappoint. Thank you to Wayne Adams all the wonderful pictures you see here.

Wayne and Phyllis Adams

Wanda and Nolen Owen

Doug and Jeanie Scroggs

Anna and Bob Cody

Nadine and Carroll Satterwhite

Reta and Bro. Bill Scroggs

Lonnie Gasaway

Agatha Gasaway

E. Kaye Jones and Billy Vance

Nancy and Leonard Cockman

Jane and Stan Shirley

Seated – Sharon Leon and Gina Sellers

Gwyn Gasaway


Bro Bill Scroggs