Petit Jean Baptist News
"Come to the Mountain for His Word"
---


For Such A Time As This
There has never been a time like the days in which we are living. You are the one to influence your children, grandchildren and even great grand-children for those of us already blessed with such.

We have friends, neighbors and co-workers that God has put in our path. Those we call friends have even been placed in our pool of acquaintances to help make us into the servants He needs us to be for our other friends and neighbors.

Maybe He has even placed us in the path of some challenging folks. I would not necessarily address them as enemies, just difficult friends.

The apostle Paul in Ephesians 6:12 reminds us, "We wrestle not against flesh and blood." Now Ihave many weird and difficult acquaintances, but I would not say they are my enemies.
I reserve that level for powers and principalities in places of darkness that are enemies of God my Heavenly Father.

Even thoughwe wrestle not against flesh and blood peculiar friends are here to help shape us into being more like Christ. Remember, not only are they in your life, but you are in their life for a purpose.

Live for Him so He can live through you.
Bro. Bill Scroggs
Sharing the Gospel in the Amazon

[South America] When KATHY thought about the Amazon region, all she could picture were anacondas, piranhas and jaguars. She had zero interest in living in such a place. But after Kathy prayed for unreached people groups in the Amazon jungle for 10 years, God showed her that's exactly where He wanted her to go so she could reach those people with the gospel message. God has led Kathy, a single 63-year-old missionary, through a journey of obedience and courage so she could share His love with unreached peoples in the Amazon. Thank you for supporting her ministry through your giving to the Cooperative Program.
---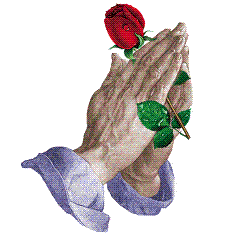 We Lift Up In Prayer
Please remember Billy Vance in prayer as he deals with the shingles.
Please lift up Phyllis Adams as she continues to heal from problems with her leg.
Blake Chapman, Robbie Collinsworth, and John Savage Morgan are serving in the military.
Fern Bess, Flora "Bill" Clay, Sharon Leon, Ina Martin, Jim Thompson, and Lloyd Vance are dealing with heart problems.
Phyllis Adams, Wayne Adams, Al Bembry, Aubrey Bradbury, Ken Bratwell, Phil Chapman, Walter Chapman, Frances Cunningham, Keith Duncan, Mary Ann Eades, Ruth Follis, Agatha and Lonnie Gasaway, Dick George, Dianne Hall, Gabriel Johnson, Michael Johnson, Sharon Leon, Lisa Martin, Destiny McArt, James Meadows, Doris Reed, Jay Scroggs, Buddy Sherman, Abby Shrewsbury, Donna Smith, Johnathan Steinmetz, Robert Steinmetz, Sophia Trafford, Billy Vance, Coe Wilson, and Lily Young are battling health problems.
Linda Beard, Vicki Branscum, Glen Brison, Roy Castillion, Linda Chapman, Cole Cody, Sandra Dozier, Jerry Elmore, Linda Elz, Joey Martin Feek, True Fitch, Cathy Flowers, Ed Garrett, Garrett Hayden, Mary Hopson, Herb Huber, Rev. Larry Hudson, Evalee Hukill, Dale Moore, Dena Murph, Tina Parish, Sherry Parks, Denise Robinson, Dr. Herbert Roland, Keith Rosenthal, Jeff Scaccia, Tyler Schroepfer, Gabby Smellmann, Fred Steinmetz, Dennis Stewart, Bill David Walker, Misty Walker, Suzy Ward, and Lambert West, are battling cancer.
Tommie Adkins, Virgil Donovan, and Reta Scroggs are struggling with severe forms of arthritis.
Gracious Heavenly Father, we come to You during this beautiful time of the year, thanking You for the cooler temperatures and the beautiful colors of the season. We come thanking You for Your tender mercies and Your healing touch given to us and to our friends and families in need of Your presence. We ask that You wrap Your loving arms around us and let us feel your presence with us. In Jesus' precious name we pray, Amen.
---

Birthdays
November 2 Karyn Langley
November 4 Nancy Donovan
November 4 Jesse Bertram
November 5 Phyllis McKuin
November 6 Tommie Adkins
November 6 Phyllis Adams
November 9 Hylarie Privett
November 10 Sandra Waller
November 11 Emily Faith Fletcher
November 12 Maria Malham
November 14 David Donovan
November 18 E Kaye Jones
November 18 Ted Penn
November 19 Amelia Collinsworth
November 22 Russell Tanner
November 30 Tyler Trent
Anniversaries
November 6 Wayne and Phyllis Adams
November 25 Henry and Kaye Jones
November 25 Cecil and E. Kaye Jones
---
Sunday Schedule
Sunday School 9:30 a.m.
Morning Worship 10:30 a.m.
Choir Practice 5:00 p.m.
Evening Worship 6:00 p.m.
Wednesday Schedule
Bible Study 6:00 p.m.
Monthly Prayer Breakfast
Saturday, November 26, at 8:00 a.m