Petit Jean Baptist News
"Come to the Mountain for His Word"
---


From the Desk of the Pastor
Arkansas Lives Matter
I want to start by thanking you for your contributions for the Arkansas Dixie Jackson State Missions Offering.
During this time of year, we learn more about opportunities we have to serve our neighbors and reach them for Jesus Christ.
We learn about the ways our offerings are spent throughout Arkansas. We get to hear about mission churches started in many ways like ours.
We get to see bi-lingual missions serving Hispanics and many other language groups.
We learn about Cowboy churches and the plants they are making and the growth among the country and western and similarly turned individuals.
I love learning how we can show our love to our state. I hear people from time to time faulting the different methods that are used to reach Arkansans each method might touch lives that in some cases nothing else will work.
In 1 Corinthians 9:22-23 the apostle Paul remind us, "I have become all things to all people so that by all possible means I might save some. I do all this for the sake of the gospel, that I may share in its blessings."
We use many different opportunities because all Arkansas lives matter.
Bro. Bill Scroggs

---

Missionary Moments
Ministry to Ethiopians and Eritreans
Three thousand Ethiopian and Eritrean immigrants live in the Indianapolis area. YOSEF and BETHLEHEM DESTA accepted the challenge of bringing the gospel to them by planting Grace Ethiopian Church. They minister to these people groups both in Indianapolis and in Ethiopia providing humanitarian aid, translation of Christian theological materials into their native language, mission trips to Ethiopia, education and Bible training for pastors and more. They have much to celebrate as they see the community embrace Christ, but the task is far from complete. Your generous gifts through the Cooperative Program are making a difference. Pray for godly men and women to come alongside the Destas as they share the gospel in Indiana and beyond.
---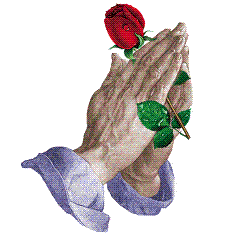 We Lift Up In Prayer
Please be in prayer for the family of Bert Chapman who went to be with the Lord.
Please lift up Phyllis Adams as she continues to heal from problems with her leg.
Blake Chapman, Robbie Collinsworth, and John Savage Morgan are serving in the military.
Fern Bess, Flora "Bill" Clay, Nancy Donovan, Sharon Leon, Ina Martin, Jim Thompson, and Lloyd Vance are dealing with heart problems.
Phyllis Adams, Wayne Adams, Al Bembry, Aubrey Bradbury, Ken Bratwell, Phil Chapman, Walter Chapman, Frances Cunningham, Keith Duncan, Mary Ann Eades, Ruth Follis, Agatha and Lonnie Gasaway, Dick George, Dianne Hall, Gabriel Johnson, Michael Johnson, Sharon Leon, Lisa Martin, Destiny McArt, James Meadows, Doris Reed, Jay Scroggs, Buddy Sherman, Abby Shrewsbury, Donna Smith, Johnathan Steinmetz, Robert Steinmetz, Sophia Trafford, Billy Vance, Coe Wilson, and Lily Young are battling health problems.
Linda Beard, Vicki Branscum, Glen Brison, Roy Castillion, Linda Chapman, Cole Cody, Sandra Dozier, Jerry Elmore, Linda Elz, Joey Martin Feek, True Fitch, Cathy Flowers, Ed Garrett, Garrett Hayden, Mary Hopson, Herb Huber, Rev. Larry Hudson, Evalee Hukill, Dale Moore, Dena Murph, Tina Parish, Sherry Parks, Denise Robinson, Dr. Herbert Roland, Keith Rosenthal, Jeff Scaccia, Tyler Schroepfer, Gabby Smellmann, Fred Steinmetz, Dennis Stewart, Bill David Walker, Misty Walker, Suzy Ward, and Lambert West, are battling cancer.
Tommie Adkins, Virgil Donovan, and Reta Scroggs are struggling with severe forms of arthritis.
Gracious Heavenly Father, we come to You during this beautiful time of the year, thanking You for the cooler temperatures and the beautiful colors of the season. We come thanking You for Your tender mercies and Your healing touch given to us and to our friends and families in need of Your presence. We ask that You wrap Your loving arms around us and let us feel your presence with us. In Jesus' precious name we pray, Amen.
---
Birthdays
October 3 Lew Gasaway
October 4 Rachel Engebrecht
October 7 Alanis Joy Pitts
October 8 Jeff Tony
October 8 Daniel Martin
October 11 Palmer Manning
October 12 Phil Chapman
October 12 Kayla Collinsworth
October 12 Jeff Adams
October 16 Nathan Adams
October 17 Lane Brewer
October 20 Linda Chapman
October 21 Katie Pratt
October 23 Douglas Scroggs
October 24 Sarah Pottios Green
October 27 Sarah Engebrecht
October 27 Robert Fitts
October 30 Pat Donnell

Anniversaries
October 12 Bro. Bill and Reta Scroggs
October 28 John and Virginie Walpole
---
Sunday Schedule
Sunday School 9:30 a.m.
Morning Worship 10:30 a.m.
Choir Practice 5:00 p.m.
Evening Worship 6:00 p.m.

Wednesday Schedule
Bible Study 6:00 p.m.

Monthly Prayer Breakfast
Saturday, October 29, at 8:00 a.m
---
Barn Raising
The men of the community came together to help Clayton Jones raise a new barn. Not to be left out, some of the ladies came and provided lunch and refreshments for the crew, not mention an encouraging word. Linda, Clayton's wife, and the twins, Easton and Ariel, their grandchildren, enjoyed having this wonderful group of people around.
This is payback for Clayton, who is always there to help his neighbors, whether it is putting on a new roof, pulling a car out of the mud, or driving the bus for the yearly Christmas Caroling, just to name a very few. Let us not forget, the delicious fruit cobblers for the monthly prayer breakfast.
Clayton come by his helpful nature honestly. His father, Cecil, and his mother, E. Kaye, are always ready and willing to help out when needed. The barn is not complete at this time, but will be up very quickly with the continued help from his friends.
Those helping Clayton Jones are: Wayne Adams, Bob Cody, Cecil Jones, Clayton's brother, cousin James, Nolen Owen, Doug Scroggs, Brandon Tallant, Carrie Tallant, and Billy Vance. The ladies providing refreshments and meals are Anna Cody, Wanda Owen, Linda Jones, and E. Kaye Jones.