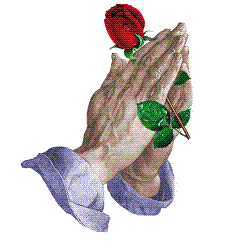 We Lift Up In Prayer

We Lift Up In Prayer
Blake Chapman, Robbie Collinsworth, and John Savage Morgan are serving in the military.
Fern Bess, Sharon Leon, Ina Martin, Jim Thompson, and Lloyd Vance are dealing with heart problems.
Al Bembry, Aubrey Bradbury, Ken Bratwell, Phil Chapman, Frances Cunningham, Keith Duncan, Ruth Follis, Agatha and Lonnie Gasaway, Dianne Hall, Evalee Hukill, Gabriel Johnson, Michael Johnson, Lisa Martin, Destiny McArt, James Meadows, Jay Scroggs, and Donna Smith are battling health problems.
Linda Beard, Glen Brison, Roy Castillion, Linda Chapman, Sandra Dozier, Jerry Elmore, Cathy Flowers, Ed Garrett, Garrett Hayden, Mary Hopson, Herb Huber, Dale Moore, Tina Parish, Sherry Parks, Denise Robinson, Dr. Herbert Roland, Keith Rosenthal, Jeff Scaccia, Tyler Schroepfer, Gabby Smellmann, Dennis Stewart, Bill David Walker, Misty Walker, and Suzy Ward are battling cancer.
Gracious Heavenly Father, we come to you thanking you for the year that has just past and all of the many blessings you have so generously given to each of us. We pray that you will wrap your loving arms around each one in need of your healing touch and grant them peace and health according to your will. In Jesus name I pray, Amen.