Petit Jean Baptist News
"Come to the Mountain for His Word"


From the Desk of
Bro Bill Scroggs
Spring is Coming… or is it Here?

Even as February was winding down new records are being set for high temperatures. An 80-degree day in February is not unheard of, except in Arkansas. Here we are more accustomed to 30 to 50s for this time of the year.
While we are not opposed to the higher temperatures we wonder what this climate shift will mean as summer approaches.
There is a time and a season for everything, we are used to fall following summer and winter following fall. Then spring follows winter and then back to summer. Lately the lines have blurred from season to season and even in the last month we have started days below freezing and climbed to the 70s.
We can't change the weather by talking about it… Or has all the hot air from the political season caused unseasonably hot weather?
One thing we can depend on is that GOD is in control and is not fooled by all of this. The apostle Paul reminds us in Romans 8:28, "All things work together for good to them that love the Lord and are called according to His purpose."
MISSIONARY MOMENTS
Together for His Kingdom
The Annie Armstrong Easter Offering® changes lives forever by empowering North American missionaries to bring the gospel to the lost. With over 269 million lost people, North America and its major cities are some of the most spiritually dark places in the world. Join us on the mission to equip every missionary and reach every lost person in the United States and Canada. 100% of gifts given are used efficiently to support and equip missionaries in North America. AAEO gifts are well-stewarded through an accountability process so you can be confident your gift is making a maximum kingdom impact.
We Lift Up In Prayer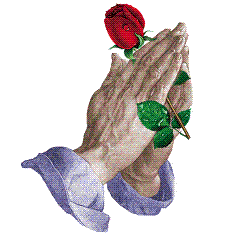 Blake Chapman, Robbie Collinsworth, and John Savage Morgan are serving in the military.
Fern Bess, Paul Bess, Sharon Leon, Ina Martin, Jim Thompson, and Lloyd Vance are dealing with heart problems.
Phyllis Adams, Ken Bratwell, Phil Chapman, Frances Cunningham, Keith Duncan, Ruth Follis, Agatha and Lonnie Gasaway, Dianne Hall, Evalee Hukill, Gabriel Johnson, Michael Johnson, Lisa Martin, Destiny McArt, James Meadows, Jay Scroggs, and Donna Smith are battling health problems.
Linda Beard, Glen Brison, Roy Castillion, Linda Chapman, Sandra Dozier, Jerry Elmore, Cathy Flowers, Julis Frances, Ed Garrett, Garrett Hayden, Mary Hopson, Herb Huber, Dale Moore, Tina Parish, Sherry Parks, Denise Robinson, Dr. Herbert Roland, Hank Shaw, Gabby Smellmann, Dennis Stewart, Bill David Walker, Misty Walker, and Suzy Ward are battling cancer.
Gracious Heavenly Father, we come to you thanking you for each day you give us and for the many blessings we enjoy. We pray that you will wrap your loving arms around each one in need of your healing touch and grant them peace and health, according to your will. In Jesus name I pray, Amen.
March Birthdays
6 Gwyn Gasaway
20 Kay Jones
20 Patti Vance
31 Reta Scroggs
March Anniversaries
28 Clayton & Linda Jones
Sunday Schedule
Sunday School 9:30 a.m.
Morning Worship 10:30 a.m.
Evening Worship 6:00 p.m.
Wednesday Schedule
Bible Study 6:00 p.m.
Monthly Prayer Breakfast
Saturday, March 25th at 8:00 a.m