'Tis The Season

It is hard for some folks to get into the spirit of the seasons unless everything is just right. It isn't chili season unless it is below forty degrees. It isn't football weather unless you can see your breath. It isn't like CHRISTmas unless it gets cold and frosts.
If that is so, all three seasons are in full swing this week. We have even enjoyed some freezing temperatures to keep those who need a good killing frost to get them in the spirit.
But you know the spirit of CHRISTmas is not dependant on the weather, the temperature, or for that matter, even the calendar. If you are looking for outward signs and symbols and the world's expression of CHRISTmas, you might have to have these things to get you in the mood, but the true meaning of CHRISTmas lives inside all believers as we know the truth.
The spirit of CHRISTmas is about God's greatest gift to us. God loves us in spite of our failures and our slip-up's, and He wants to have a relationship with us. John 3:16 sums up the concept of CHRISTmas with these familiar words: "For God so loved the world, that He gave His only begotten Son, that whosoever believeth in Him should not perish, but have everlasting life."
With Christ living within us, tis always the season to celebrate and give thanks for God's gift to us.

Bro Bill Scroggs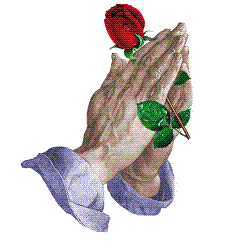 Lift Up In Prayer

Please pray for Cole Cody. Doctors have discovered a tumor on his brain behind his eye. Pray also for the doctors who are ministering to him.

Shirley Bell had serious stomach surgery on Wednesday, October 30, and during the operation her spleen was cut and because of the bleeding, it had to be removed. She is not doing well at all and most of her family is by her side.

Continue to pray for Billy Vance who had an extremely large tumor removed from his chest. Praise the Lord the tumor was benign. Billy is recovering nicely.

Pray for Blake Chapman and Robbie Collinsworth who are serving in the military.

Bill Wilson, Marcie Drye, Ina Martin, Dr. Berton Heleine, Flora "Bill" Clay, Myron Mann, Jim St.John, Joan Ray, Fern Bess, and Jim Thompson are dealing with heart problems.
Robert Steinmetz, Johnathan Steinmetz, Linda Chapman, Ken Bratwell, Agathy Gasaway, Betty Scroggs, Sandy Burr, Gabriel Johnson, Cookie Larrick, James Meadows, Lisa Martin, Dianne Hall, Destiny McArt, Michael Johnson, Jo Woodson, Aubrey Bradbury, Ruth Follis, Al Bembry, Frances Cunningham, and Keith Pinson are battling serious health problems.
Valery Jackson, Sherry Parks, Nancy Hubbard, Karen Rager, Vicki Branscum, Jeff Scaccia, Fred Steinmetz, Floyd Vance, Dale DeSpain, Gabby Smellmann, Dennis Stewart, Dena Murph, Jerry Elmore, Dr. Herbert Roland, Rev. Larry Hudson, D J Eades, Mary Hopson, Herb Huber, Dena Murph, Keith Rosenthal, Cathy Flowers, Evalee Hukill, Roy Castillion, Suzy Ward, Glen Brison, Teresa Schroepher, Garrett Hayden, Steve Willbanks, and Sandra Dozier are battling cancer.
Tommie Adkins, Virgil Donovan, and Reta Scroggs are struggling with severe forms of arthritis.
Heavenly Father, during this time of celebration of the birth of Your Son, our Savior, let us not forget all our friends and family that need our prayers. I pray that you wrap your loving, healing arms around them and let them feel your love and tenderness. In Jesus precious name, Amen.


Bible Trivia
Answers to last week's Bible Trivia
1. What rebel against David was beheaded, with his head thrown over the city wall?
Sheba (2 Samuel 20:22)
2. What king received seventy human heads in baskets?
Jezreel (2 Kings 10:7); they were the heads of evil King Ahab's family members, a dynasty that Jehu effectively eliminated.
3. What beheaded prophet was buried by his disciples?
John the Baptist (Matthew 14:11-12)
4. Whose place had a hand that wrote on the wall?
Belshazzar's, the king of Babylon (Daniel 5:5); the hand wrote a message that predicted Babylon's downfall.
5. What venomous creature bit Paul on the hand but did not harm him?
A viper (Acts 28:3-6)
This Week's Bible Trivia
1. What mountain did Noah's ark come to rest upon?
2. What is the site of the future (and final) showdown battle mentioned in the book of Revelation?
3. What town was the home of the wealthy friend of Jesus who buried Jesus in his own tomb?
4. What was the capital of the great kingdom of Assyria?
5. What Canaanite city, conquered by Joshua, has a two-letter name that means "ruined"?
Copied from the Whimsical Quizzical Bible Trivia Book
Written by J. Stephen Lang
Missionary Moment
Serving in Senegal as general evangelists, TRAVIS and KIMBERLEY FORSYTHE have been sowing Gospel seeds among the Sereer-Sine people since 2006, thanks in part to your participation in the Cooperative Program. Recently they have had opportunity to partner with two Illinois churches to distribute Operation Christmas Child gifts to children. Each time the gifts are distributed, there is a clear presentation of the Gospel to all of the children and adults present. This work, which first started in March 2009, resulted in approximately 5,000 people hearing the truth of Jesus Christ. In April 2010, the Forsythes partnered with other Great Commission Christians in the country to do a cooperative Operation Christmas Child distribution, giving gifts to 4,000 children. This effort resulted in hundreds of thousands of Senegalese hearing about the love of God. Ask God to water, and eventually harvest, the Gospel seeds planted in the hearts of these people. STATEMENT: 2 Corinthians 12:12-13 Giving is a natural part of a Christian's life and worship. Paul wrote the Corinthians that he was wrong in not expecting them to give to support his ministry. According to Paul, it is right to expect Christians to give to support the ministries of the church.
Copied from the Southern Baptist Convention website at www.sbc.net
Children's Home Offering
During the month of November donations were received for the Arkansas Baptist Children's Home in Monticello. We received $308, and added to our birthday offerings which also go to the home, our total gift came to $373.99. This offering is in addition to the money and school supplies which were collected and sent to the home during the month of July. Please pray for the children of the ABC home and the ones who minister to them.
Christmas Card Exchange
Every year, members of First Baptist Church bring Christmas Cards for their church family and place them in a basket located on the piano in the sanctuary. One or more of the children will get these cards before the services begin and pass them out. This is a wonderful way to say Merry Christmas and save a little on postage.
Lottie Moon
December is here and Christmas is fast approaching. It is the time of year we show the love of Christ to others through our gifts to the Lottie Moon Foreign Missions Offering. Our goal this year is $1,500. What better way to thank God for sending his Son, our Savior, than to help in spreading His love to others. Please be in prayer for this offering.
Rev. Phil Hall
Rev. Phil Hall will be our guest speaker on Sunday, December 18th to kick off our Lottie Moon Christmas Offering for Foreign Missions.

The theme this year is: His heart, His hands, His voice – I am Southern Baptist missions. The week of prayer for Lottie Moon is December 4 – 11, 2011.

The Focus Scripture: Acts 1:8

If you are a follower of Jesus, you are part of the task to fulfill the Great Commission.

Paul says, "All of you together are Christ's body, and each of you is a part of it" (1 Corinthians 12:27). Jesus has commissioned us to be His heart, His hands, His voice. Through praying, giving and going, Southern Baptists have fulfilled this legacy for more than 160 years.

Yet, billions remain lost and time may be running out for them. We must pray more intentionally and give more sacrificially than ever before. Our churches must take direct responsibility for helping reach the nearly 3,800 unengaged, unreached people groups that missionaries may never be able to get to.

And, since most unreached people groups likely are represented in the world's urban centers, we have unique challenges and opportunities to reach the world through the cities.

What can you do? If you are a pastor or missions leader, you can lead your church to own the Great Commission as never before, to be an extension of His heart, hands and voice through praying, serving and unprecedented giving to engage the remaining people groups without access to the Gospel.

Individually and together, we are Southern Baptist missions!

A Christmas Story
A Christmas Story, which opens Friday at the Rialto Arts Center in Morrilton, features Ralphie and his family and friends. Over the years, the film has become a holiday classic.
Directed locally by Dianna Denton, known to most people as "Miss D," the play comes to life through the narration of Ralph, the adult Ralph Parker, as he recalls one special Christmas when he, Ralphie, the young Ralph Parker, wanted a Red Ryder BB Gun.
Many of the local actors are from the same families, continuing the family theme.
Jeff Croswell of Petit Jean Mountain takes on the role of the adult Ralph. All of his and his wife Sarah's children are in the play – Ethan, Avery, Kendall, Jude and Levi – except 2-year-old Gabriel.
Coe Wilson reports: "This play is just so cute and the kids are doing a wonderful job! We have 5 people from Petit Jean that are in it. They are doing a good job. I watched the movie on Thursday night and to me I enjoy the play more. We have a wonderful set and there are about 15 kids. This has always been one of my favorite movies anyway. Hope all of you can come see it Saturday Dec. 3rd, 7pm, or Sunday afternoon at 2pm on Dec. 4th. I think you will really enjoy and be glad you came."