Petit Jean Baptist News
"Come to the Mountain for His Word"

Where Did November Go?

I got a text on December 1st from Carroll Satterwhite asking if any one showed up to help to fix breakfast. I told him that Rhonda, Courtney, Clark and Jaycee had showed up early to help… last week.

He then said, "Huh December done slipped up on me… I guess it's kinda like leap year or Daylight Savings Time." Even in texting you can enjoy Carroll's Oklahoma drawl seasoned with his sense of humor.

We then compared Dr.'s appointments and keeping up with medications and how even us old men were using our phones to keep up with our calendars and appointments and even times to take our meds.

This month too will fly past as our days are filled with preparation for Christmas and then the minutes of Christmas will be gone and we will say, "What happened?" The writer of Job 9:25 knows what we go through and used these words to describe the time, "Now my days are swifter than a post: they flee away, they see no good."

I am going to do something different this year: I am going to celebrate each day leading up to Christmas or if you will, 25 Days of Christmas. Each day I will give a gift in some way to celebrate the birth of Christ in a conscious way.

I will make a sincere effort to brighten someone else's day which in turn will brighten my day. At the end of the month it should be interesting to see the results of where December went and where it took me. Have a blessed month as we celebrate the birth of our Savior Jesus Christ The Lord.

Rev. Bill Scroggs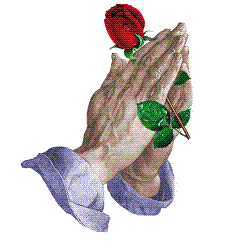 We Lift Up In Prayer

Pray for Reta Scroggs and Nadine Satterwhite as they continue to recover from knee replacement surgery.

Reba Boatright fell and broke her hip in November. She made it through surgery fine but needs your prayers as she recovers.

Pray for Donna Smith as she recovers from her surgery. Donna has micro-vascular disease.

Betty Scroggs got a good report from her MRI and we praise the Lord for this. Pray that she continues to do well.

Pray for Blake Chapman and Robbie Collinsworth who are serving in the military.

Bill Wilson, Marcie Drye, Ina Martin, Flora "Bill" Clay, Myron Mann, Jim St.John, Fern Bess, and Jim Thompson are dealing with heart problems.

Donna Smith, Shirley Bell, Robert Steinmetz, Johnathan Steinmetz, Linda and Phil Chapman, Ken Bratwell, Agathy and Lonnie Gasaway, Sandy Burr, Gabriel Johnson, Cookie Larrick, James Meadows, Lisa Martin, Dianne Hall, Destiny McArt, Michael Johnson, Jo Woodson, Aubrey Bradbury, Ruth Follis, Al Bembry, Frances Cunningham, and Keith Pinson are battling serious health problems.

Denise Robinson, Linda Elz, Betty Scroggs, Suzanne Earl, Cole Cody, Sherry Parks, Nancy Hubbard, Karen Rager, Vicki Branscum, Jeff Scaccia, Fred Steinmetz, Floyd Vance, Dale DeSpain, Gabby Smellmann, Dennis Stewart, Dena Murph, Jerry Elmore, Dr. Herbert Roland, Rev. Larry Hudson, D J Eades, Mary Hopson, Herb Huber, Dena Murph, Keith Rosenthal, Cathy Flowers, Evalee Hukill, Roy Castillion, Suzy Ward, Glen Brison, Teresa Schroepher, Garrett Hayden, and Sandra Dozier are battling cancer.

Tommie Adkins, Virgil Donovan, and Reta Scroggs are struggling with severe forms of arthritis.

Heavenly Father, during this Christmas Season when we celebrate birth of Your Son, we thank You and praise You for the gift of salvation. We thank You for Your mercy on us all. We ask You, Lord for an extra measure of Your mercy for our friends and family who need your healing touch. Lord, give them peace and joy through this most joyous of times. In Jesus' precious name we pray. Amen.



Bible Trivia

Answers to last week's Bible Trivia

1. When the Assyrians deported the people of Israel, how many of the twelve original tribes were left?

One – Judah (2 Kings 17:18)

2. What Persian queen upset the king and his aides by refusing to appear before them at their drunken banquet?
Vashti, wife of King Ahasuerus (Ester 1)

3. What nation had Nebo as one of its gods?

Babylon (Isaiah 46:1)

4. What king issued an edict ending the exile of the Jews?

Cyrus of Persia (2 Chronicles 36: 22-23)

5, Way Babylonian king had a dream of a tree where every bird found shelter?

Nebuchadnezzar (Daniel 4: 12)

This Week's Bible Trivia

1. Who scandalized the godly by having an Assyrian-style altar made for the Jerusalem temple?

2. What nation's ambassadors were taken on a tour of the palace by King Hezekiah?

3. What king of Israel was imprisoned for defying Assyrian authority?

4. Who served as a cupbearer in Persia's royal palace?

5. What king of Israel had much of his territory taken away by the Assyrian King?

Copied from the Whimsical Quizzical Bible Trivia Book
Written by J. Stephen Lang

Lottie Moon Offering

Rev. Phil Hall will be our guest speaker on Sunday, December 9th to kick off our Lottie Moon Christmas Offering for Foreign Missions. Our Goal has been set for $2,000.00. Phyllis Adams, our WMU Leader, will begin this effort with a missionary moment on Sunday, December 2nd.

The theme this year is "OBEDIENT His heart, His hands, His voice." Please be in prayer for this worthwhile cause and for how you can help in this effort to reach the lost for Christ.

Missionary Moment

CAL and MAGGIE HARDISON" could nearly cry a river in South Asia. They knew of a poor village made even poorer because the owner of the one well there refused to let anyone use it. Women, desperate to provide water for their families, had little choice but to strap their babies to their backs, walk a kilometer to the nearest water source, and carry their heavy cargo the distance back. Crying out to their gods for relief and hearing nothing, the women blamed their sins in a previous life for the hardship they were now facing. Hopelessness permeated this village until one of its residents accepted Christ and told others about a forgiving God. Somewhat cynically, the villagers wondered if this God could meet their basic need for water. The answer came from someone in America-money given in Jesus' name for a new well. The inscription above this well speaks of the Living Water found in John's Gospel. Faithful support through the Cooperative Program and the Lottie Moon Christmas Offering® will send others to introduce the well that will never run dry.

Christmas Open House
Choir Performance

The Petit Jean Community Choir, lead by Linda Chapman and Phyllis Adams, performed in the historic lobby in Mather Lodge. Joining the mountain residents in the performance were park hosts, Daphna Bickerstaff and Wanda Owens and Janelle Shepherd of Monticello, Arkansas. Janelle did a superb job as soloist. Janelle is in training to be an Arkansas State Park Superintendent. All three ladies were a wonderful addition to our choir. Other choir members were, Doug and Jeanie Scroggs, Rev. Bill and Reta Scroggs, Phil Chapman, Shane Engebrecht, Jenna Martsolf, Pat Donnell, Gina Sellers, and Gwen Gasaway.

December Events Calendar

Sunday Schedule

Sunday School 9:30 a.m.
Morning Worship 10:30 a.m.
Choir Practice 5:00 p.m.
Evening Worship 6:00 p.m.

Wednesday Schedule

Bible Study 6:00 p.m.

Monthly Prayer Breakfast

Saturday, December 29 8:00 a.m.

December Birthdays

December 2 — Courtney Scroggs
December 5 — Diann Hale
December 5 — Lester Allen
December 7 — Derek Neeley
December 7 — Jerry Scott
December 8 — Beverly McNeece
December 9 — Jennifer Trent Abram
December 11 — Jeremy Pitts
December 13 – Sarah Eoff
December 15 – Bob Cody
December 17 – Emily Trent
December 20 – Nancy Fitts
December 20 – Tausha Privett
December 24 – Billy Vance
December 25 – John Walpole
December 25 – Jerry Trent
December 27 – Doyle Laxton
December 30 — JustinTurner

December Anniversaries

December 19 – Robbie and Kayla Collinsworth

Eagle Awareness Weekend
January 12 – 13, 2013 is Eagle Awareness Weekend. Join other Eagle watchers at Petit Jean State Park as they spend two days devoted to our national symbol, the bald eagle. A variety of programs are planned at the park, including field trips to nearby Holla Bend national Wildlife Refuge to look for wintering eagles and other birds. Contact the park for a schedule as the event draws near.
Merry Christmas
and
God Bless!